Lattice's Salesforce integration allows users to connect their Lattice goals and have them automatically update progress when Salesforce is updated. Salesforce syncs with Lattice at the start of the hour, if there have been any updates, your goal's progress will be updated.
Connect Salesforce to a Goal
Step 1: From your Home page, select Create goal > Key result.
Step 2: Under How will you measure progress?, select Salesforce Integration and Connect.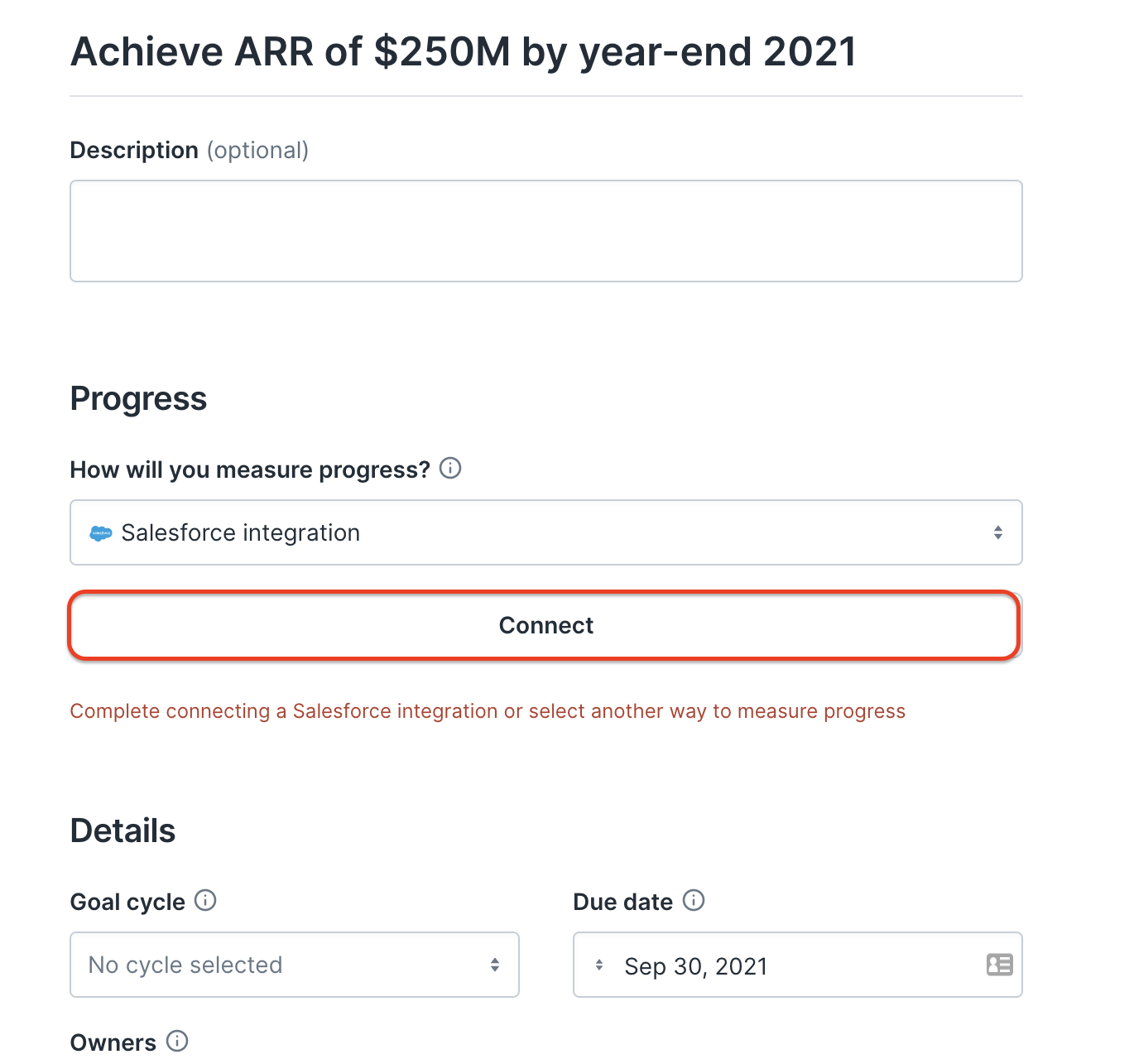 Step 3: Confirm the correct connection, and search for a report you would like to connect to.
Learn more in Introduction to Reports and Dashboards.
Step 4: A preview will appear––Select the correct report and click Next.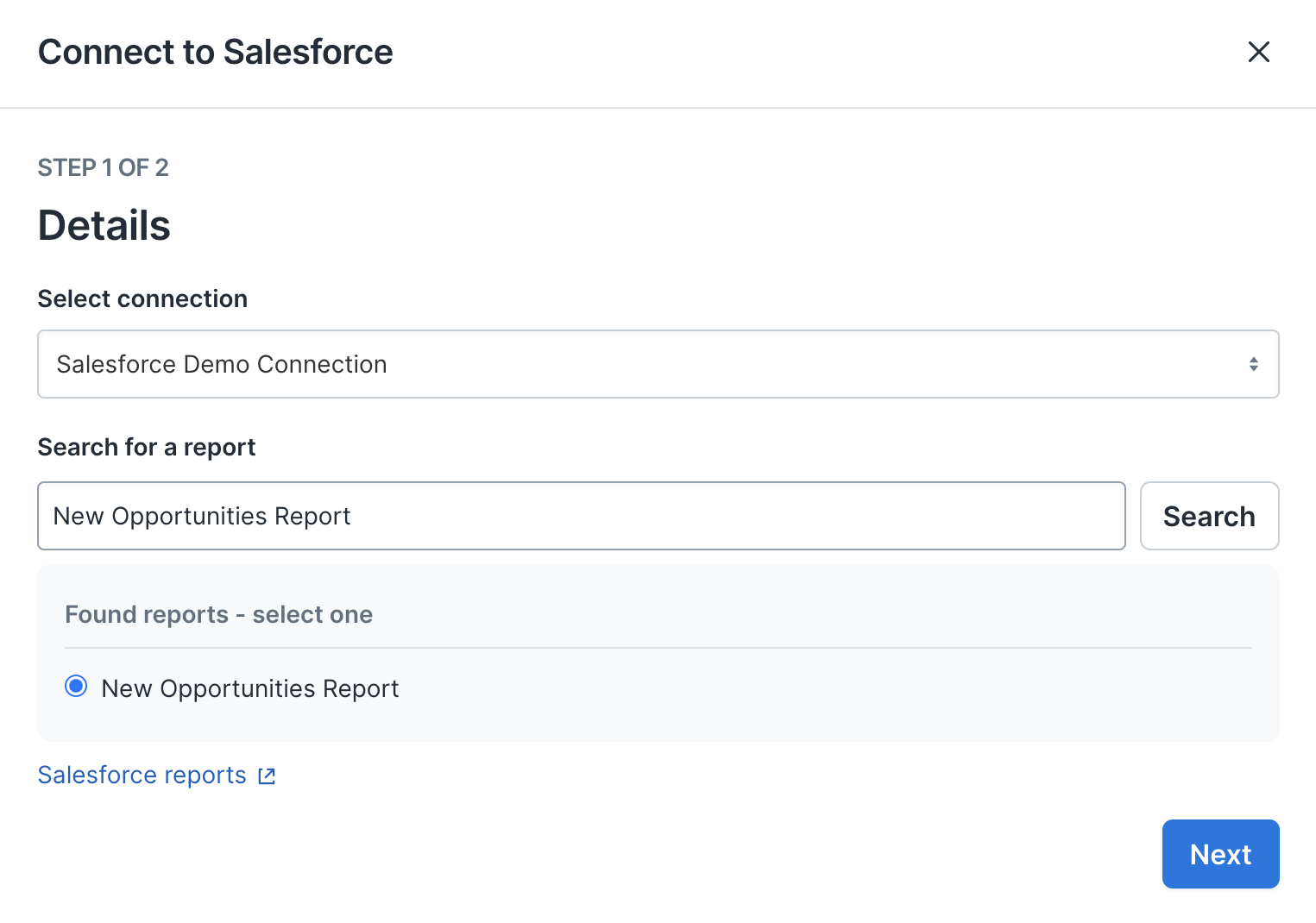 Step 5: Select a value. The values that appear will depend on the values defined within the Salesforce report.
Step 6: Select the measurement you will use to track progress ($,#,%) and set a Start and Target amount.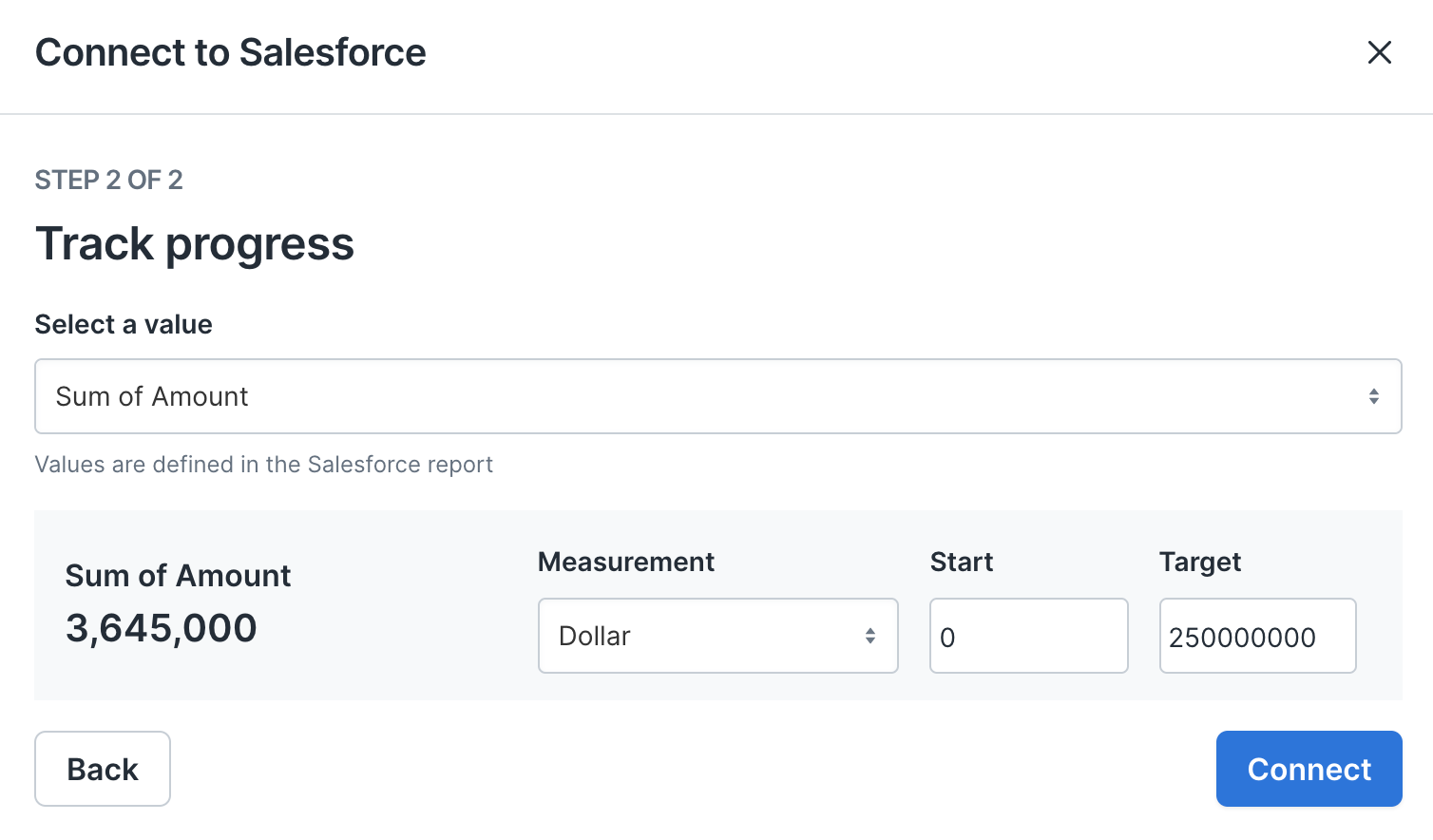 Step 7: Connect and continue to create your goal.