Before you Start
In order to view growth areas for indirect reports, manager of managers visibility for Grow must first be enabled. With manager of managers visibility enabled, you will be able to view growth areas of indirect reports directly from their profile page.
Step 1: Enter your Home page and select your organization from the discovery navigation.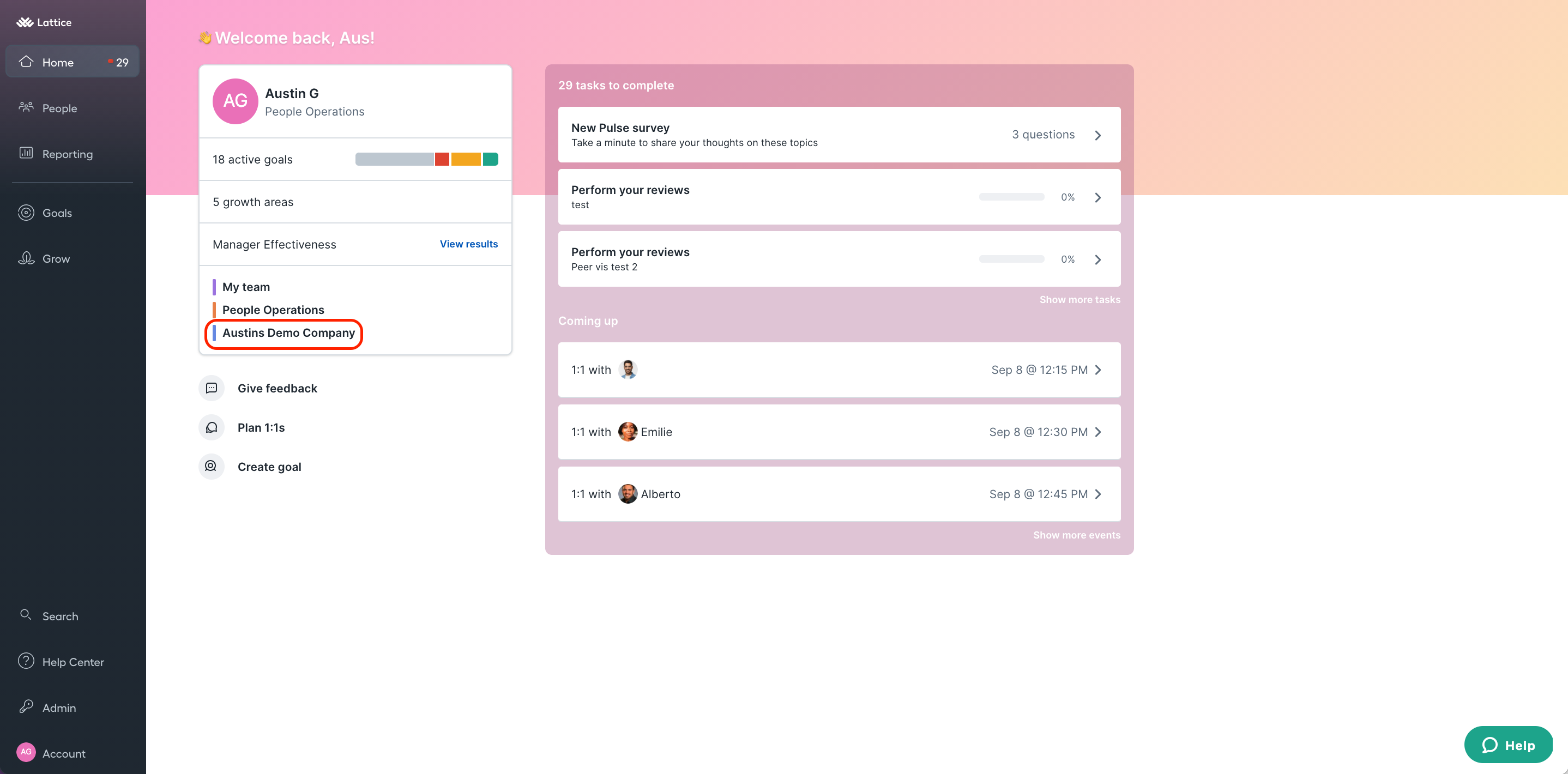 Step 2: Navigate to the Employees tab, search for your indirect report to enter their profile.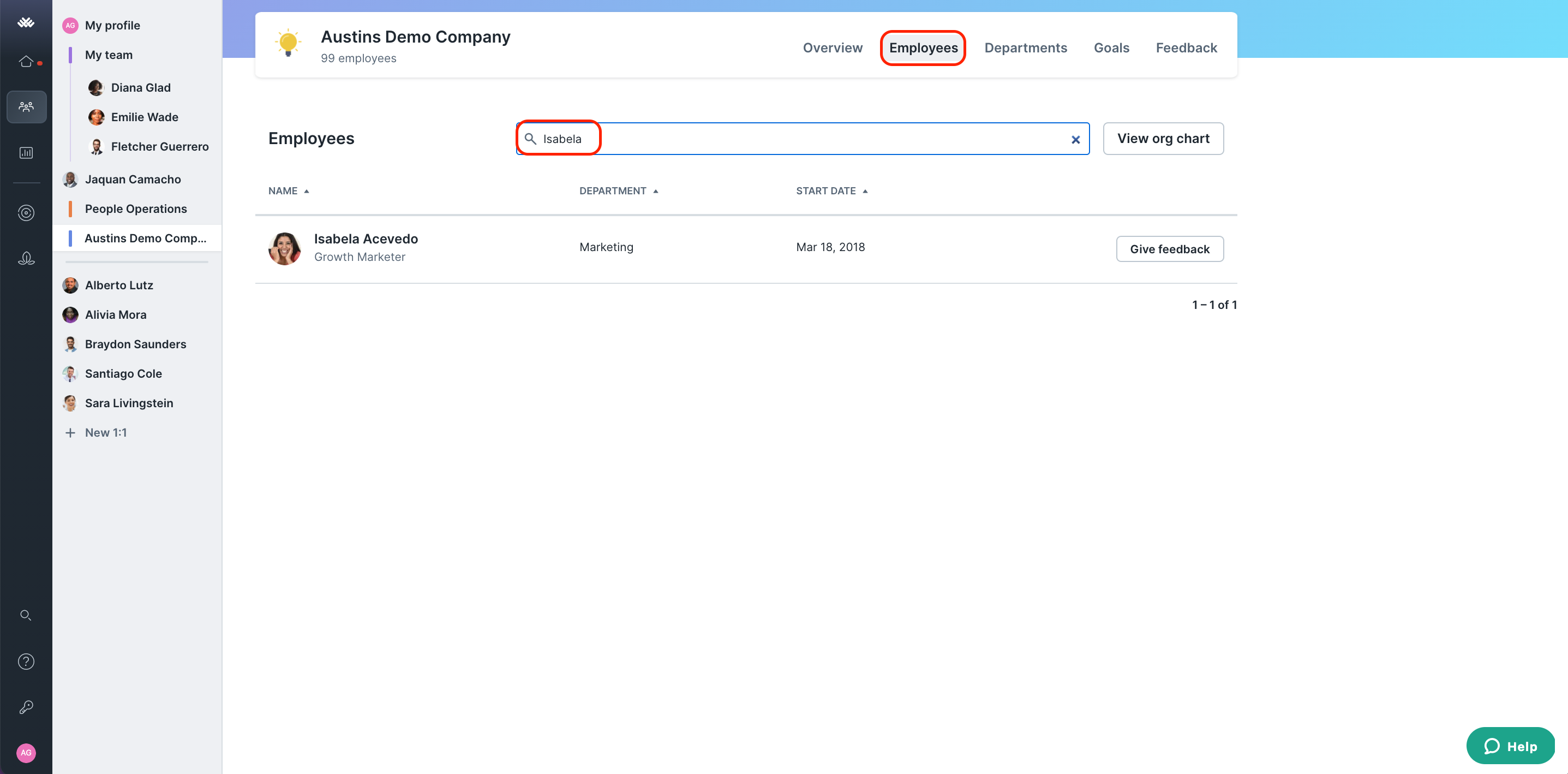 Alternate: Within your direct report's profile, click on your indirect report via the direct reports subheader.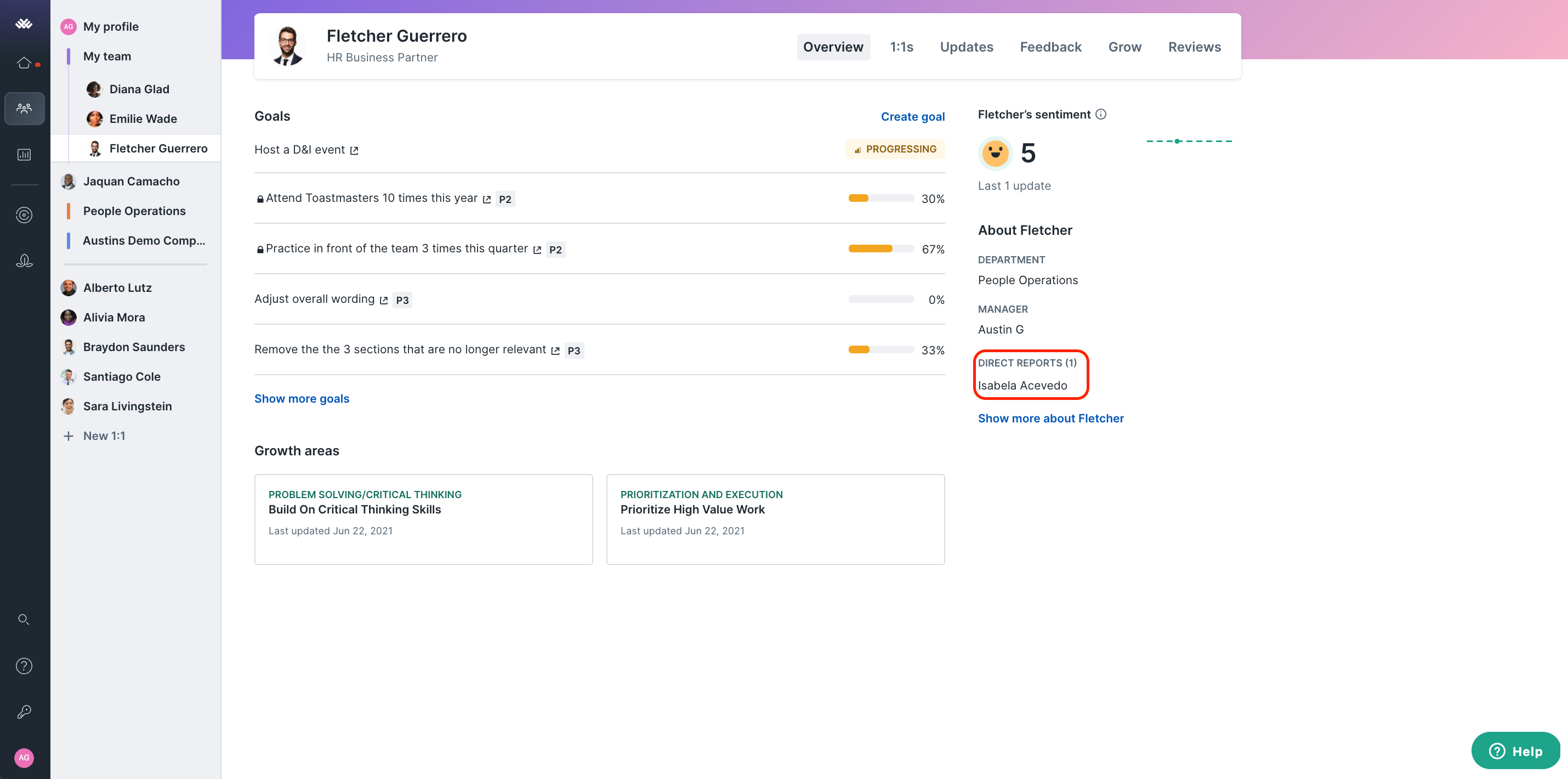 Step 3: Click on the Grow tab to view your indirect report's growth areas.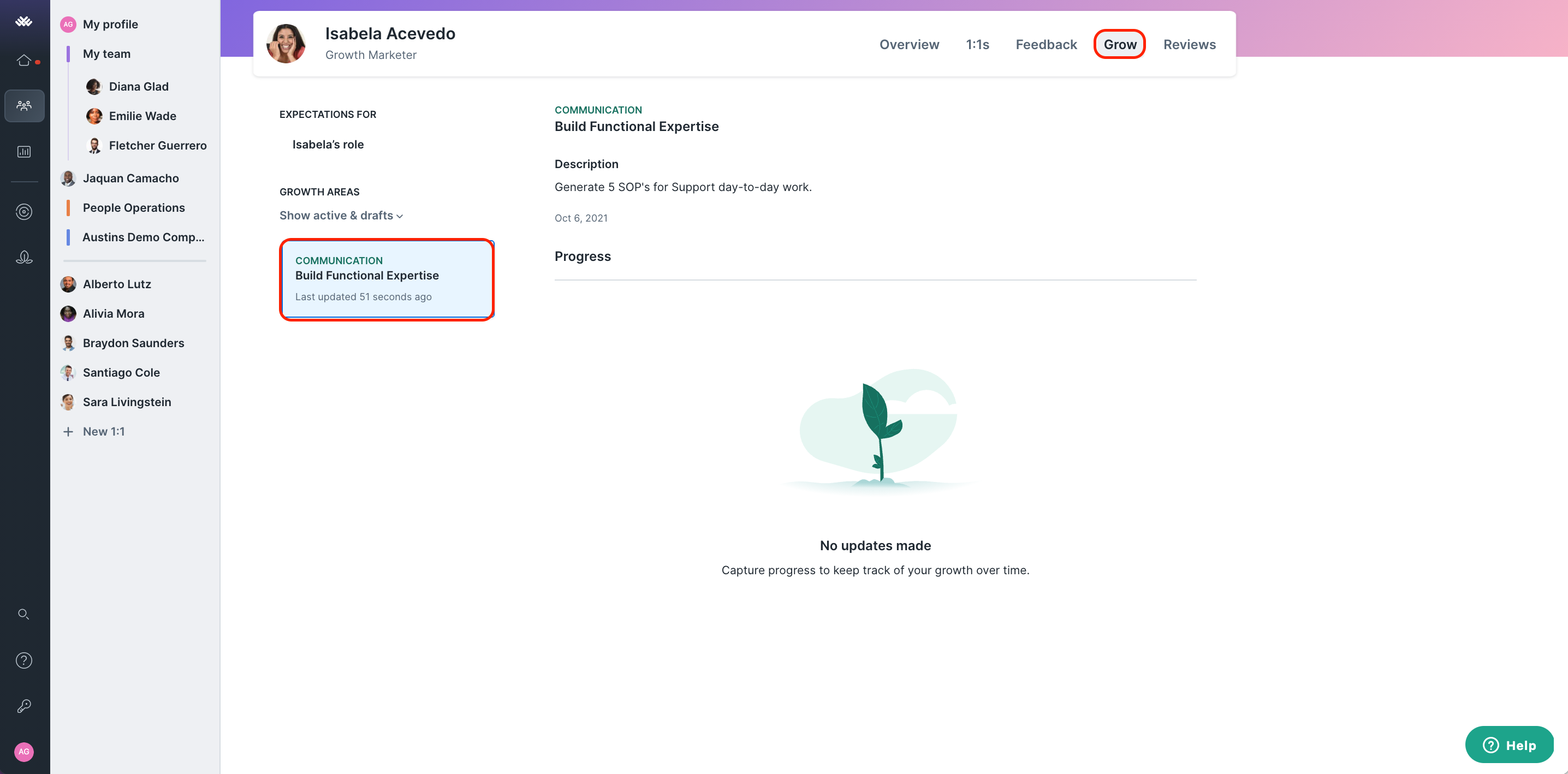 Note: Managers of managers will NOT be able to update growth areas for indirect reports.