How an admin can delete a competency within Lattice
Before you start
Deleting a competency will delete related expectations and remove this from all associated tracks and growth areas. For an alternative, see How to Replace a Competency in a Track.
Delete a Competency
Step 1: Navigate to Admin > Grow > Competencies > Auditing.
Step 2: Click on the ellipsis (...) next to the competency you'd like to delete.
Step 3: Click Delete.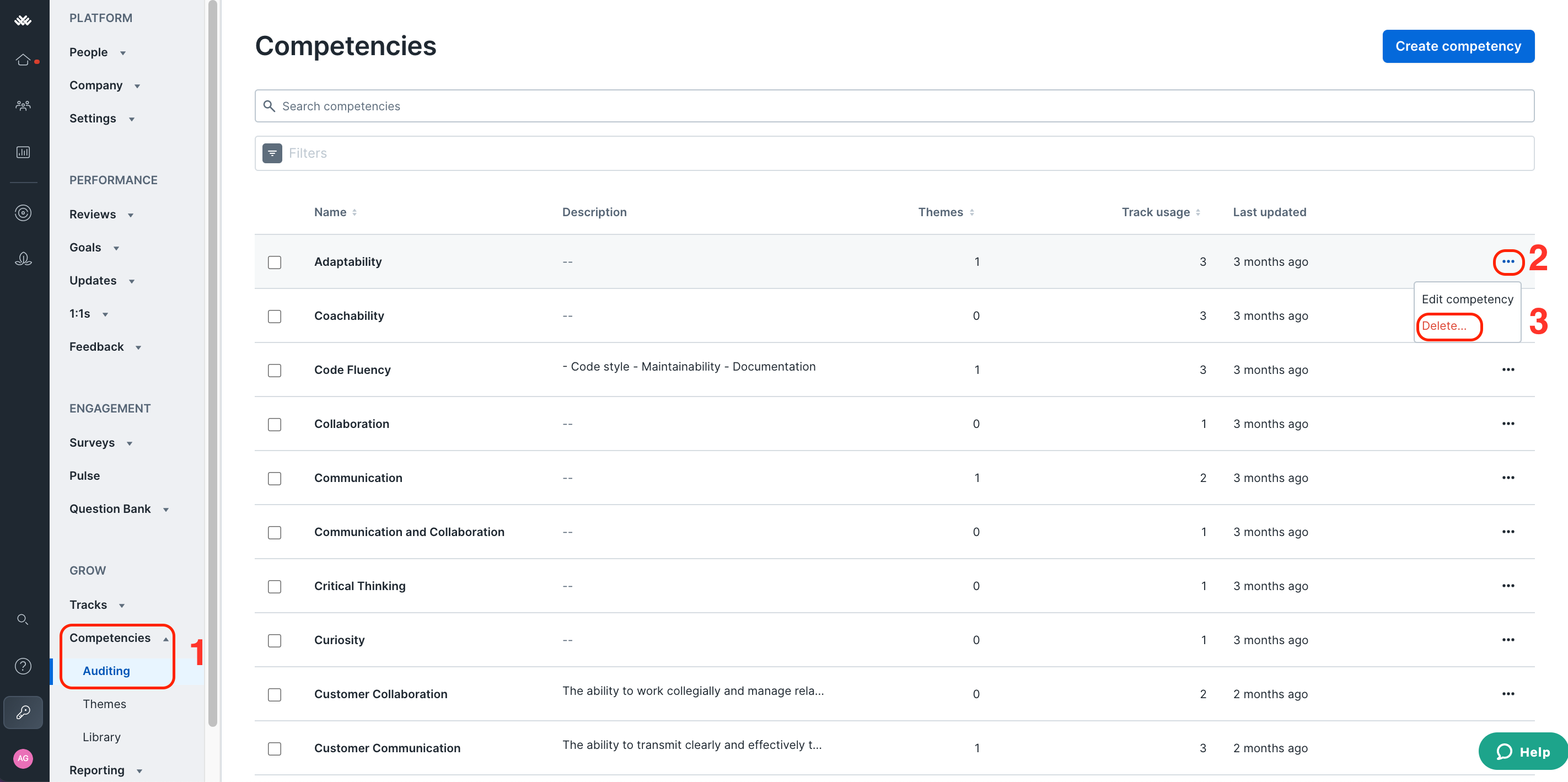 Step 4: You will be presented with a pop-up modal to confirm your selection.