Once you have made the desired progress on your growth area, you may want to mark the growth area as complete. Marking the area as complete allows you to keep your plan updated so you and your manager can focus on areas you are currently working on concerning your growth.
Notifications will not be sent to your manager when a growth area is marked as complete. See A List of Notifications for Grow for additional details.
Mark a growth area as complete
Step 1:
Navigate to your active growth areas directly from your
Profile Card
on the
Home
page.
Step 2: Select your Growth Area > ellipsis (...) > Mark as complete.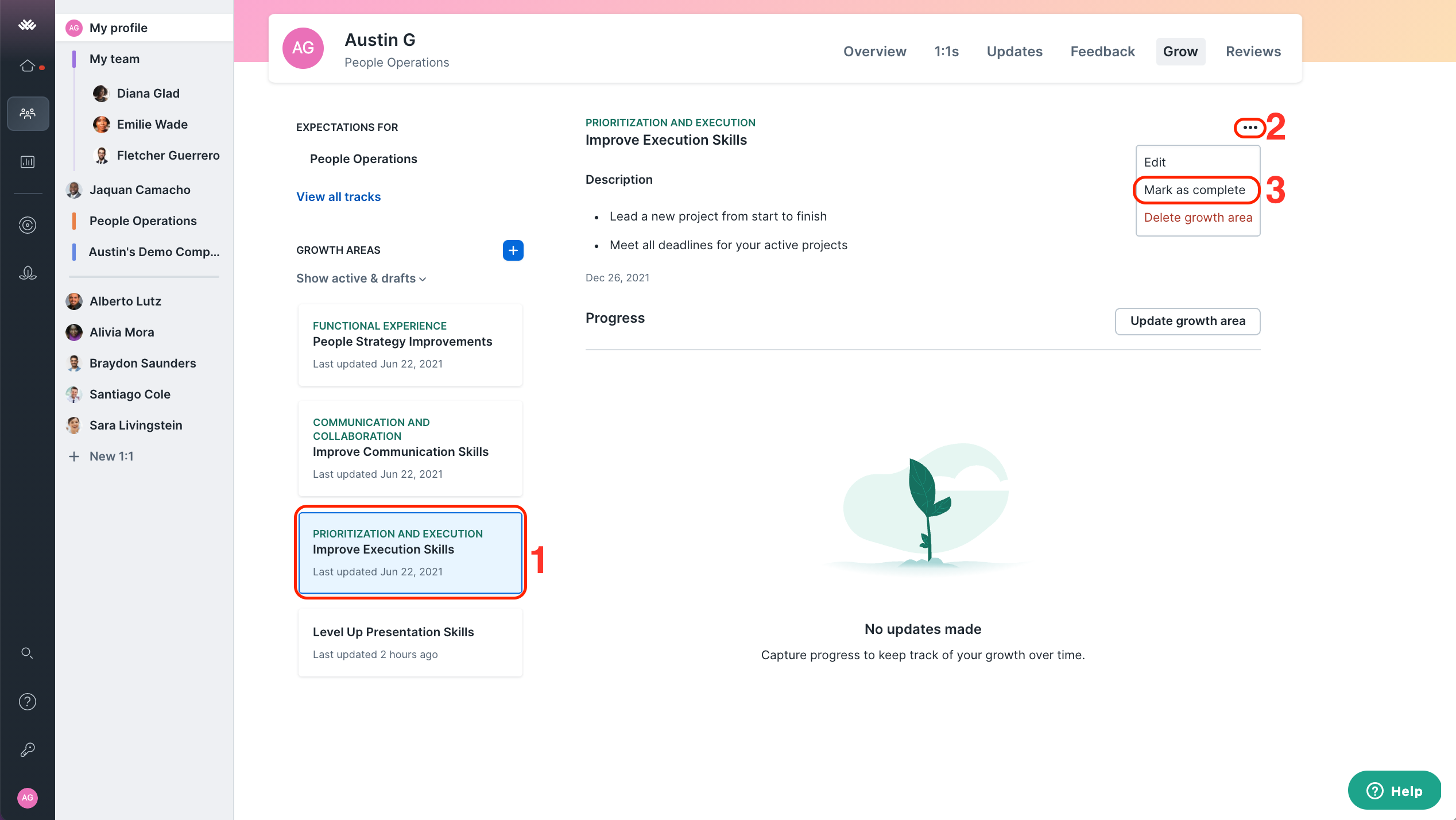 Note: You can reactivate a previously completed growth area by following the same steps above on a growth area that's already been marked complete.
View completed growth areas
To view growth areas marked as complete, click Show completed filter underneath the Growth Areas dropdown.