How to delete track groups within Lattice
Before you start
Track groups can only be deleted by a Lattice Admin. If you are an employee and would like to adjust track groups, please reach out to your HR team.
Please note, deleting a track group will remove the track group from Grow pages, but will not impact the tracks associated with it.
Delete a Track Group
Step 1: Navigate to Admin > Grow > Tracks > Track Groups.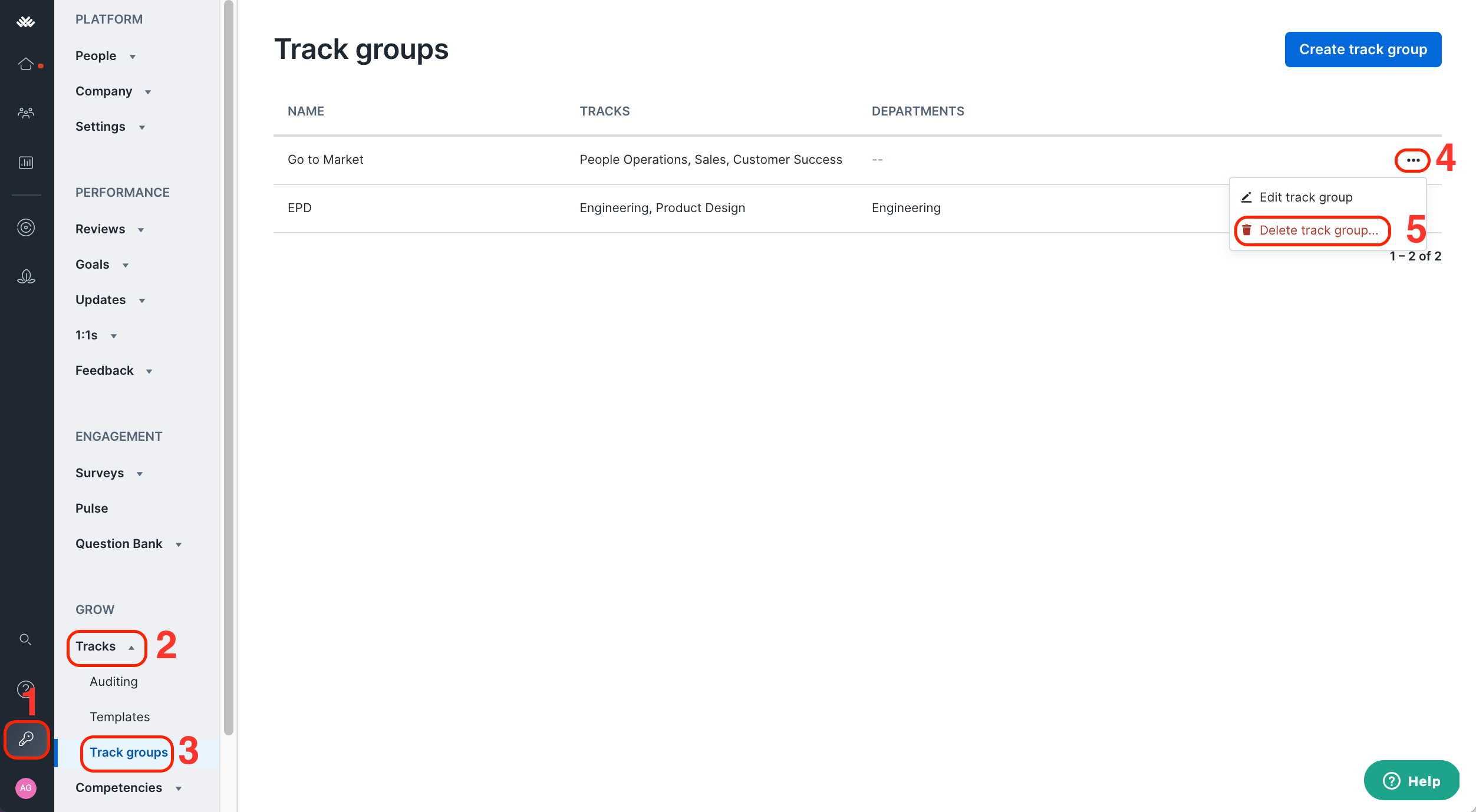 Step 2: Click on the ellipsis (...) next to the track group you'd like to delete.
Step 3: Click Delete track group..., you will be prompted to confirm your selection with a pop-up modal.