Once your direct reports have been assigned a track and level by your account admin, you will be able to view their track alongside the associated competencies and level expectations from their profile page.
Step 1: Enter your Home page and select the People page from your discovery navigation.
Step 2: Under My Team, select your direct report to enter their profile and enter their Grow tab.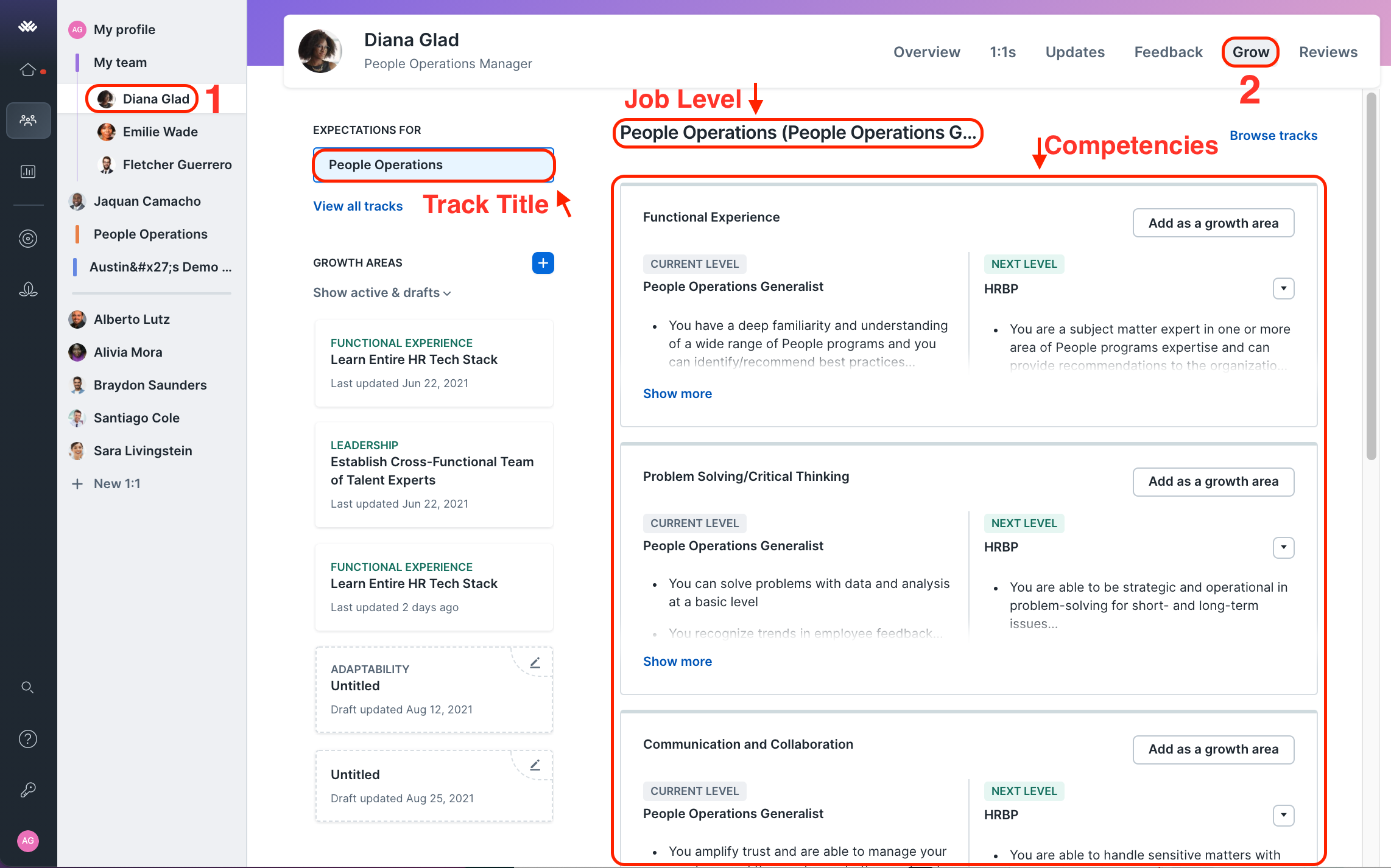 From here, you will enter the direct report's Growth Plan, where you can view their level, competencies, and expectations. As a manager, you can also
create a growth area
for your direct report by clicking the
plus icon (+)
next to
Growth Areas
.