As a manager, you can access your direct reports' growth plans to help monitor and measure the employees' progress.
View a Direct Report's Growth Plan
Step 1: Navigate to the People page on the discovery navigation.
Step 2: Under the My team section, select the direct report's name to be taken to their profile.
Step 3: Under Growth areas, select the area you would like to view for your direct report.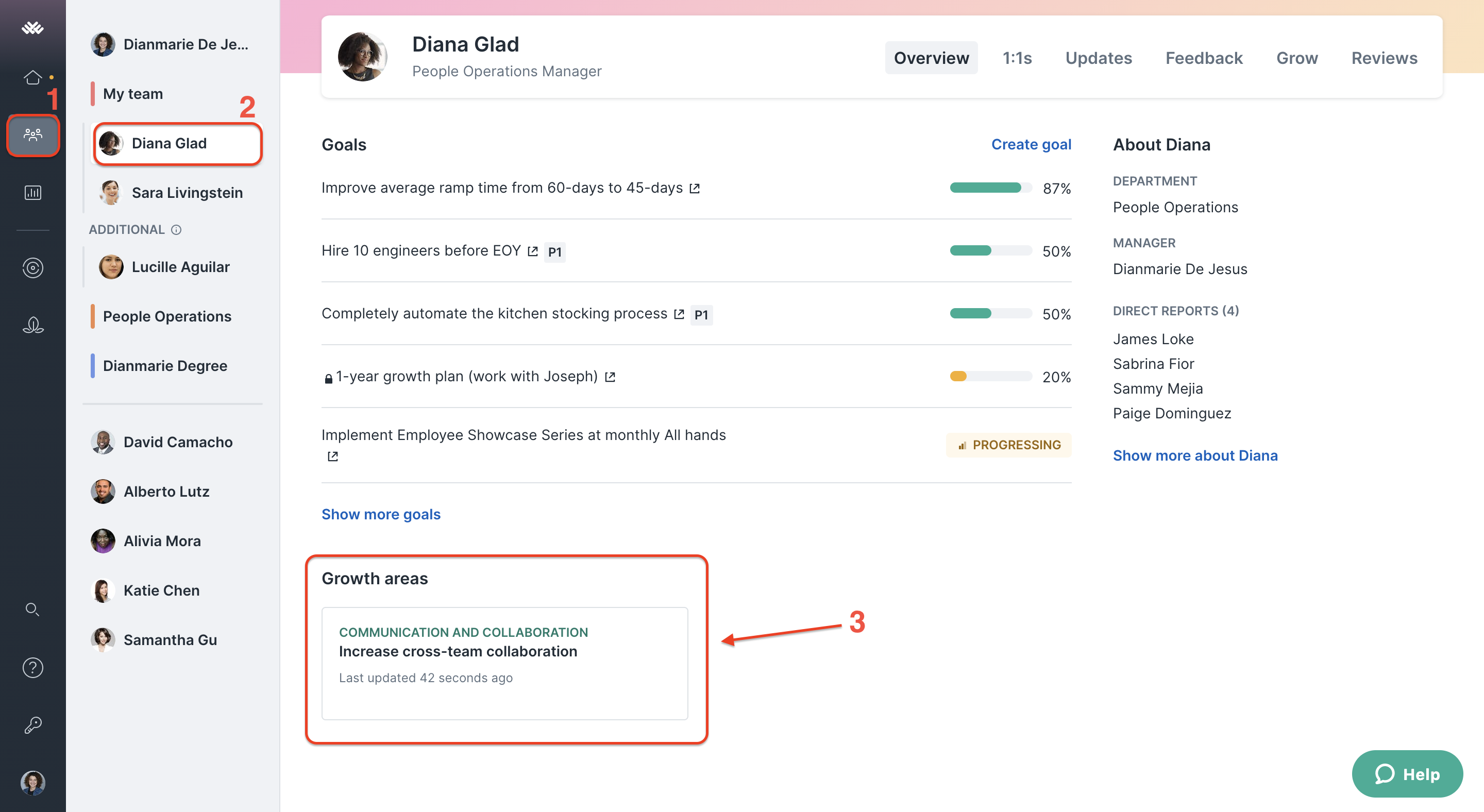 Within the growth plan, you can...
Edit a growth area
Mark as complete
Delete a growth area