Once you have created a growth plan, it is essential to continue to update your growth area with any progress you have made. Your updates will be visible to your manager in 1:1s and during review cycles.
Update Growth Areas
Step 1: Navigate to the People page > your Profile > Grow.
Step 2: Under Growth Areas, select the growth area you would like to update.
Step 3: Select Update growth area.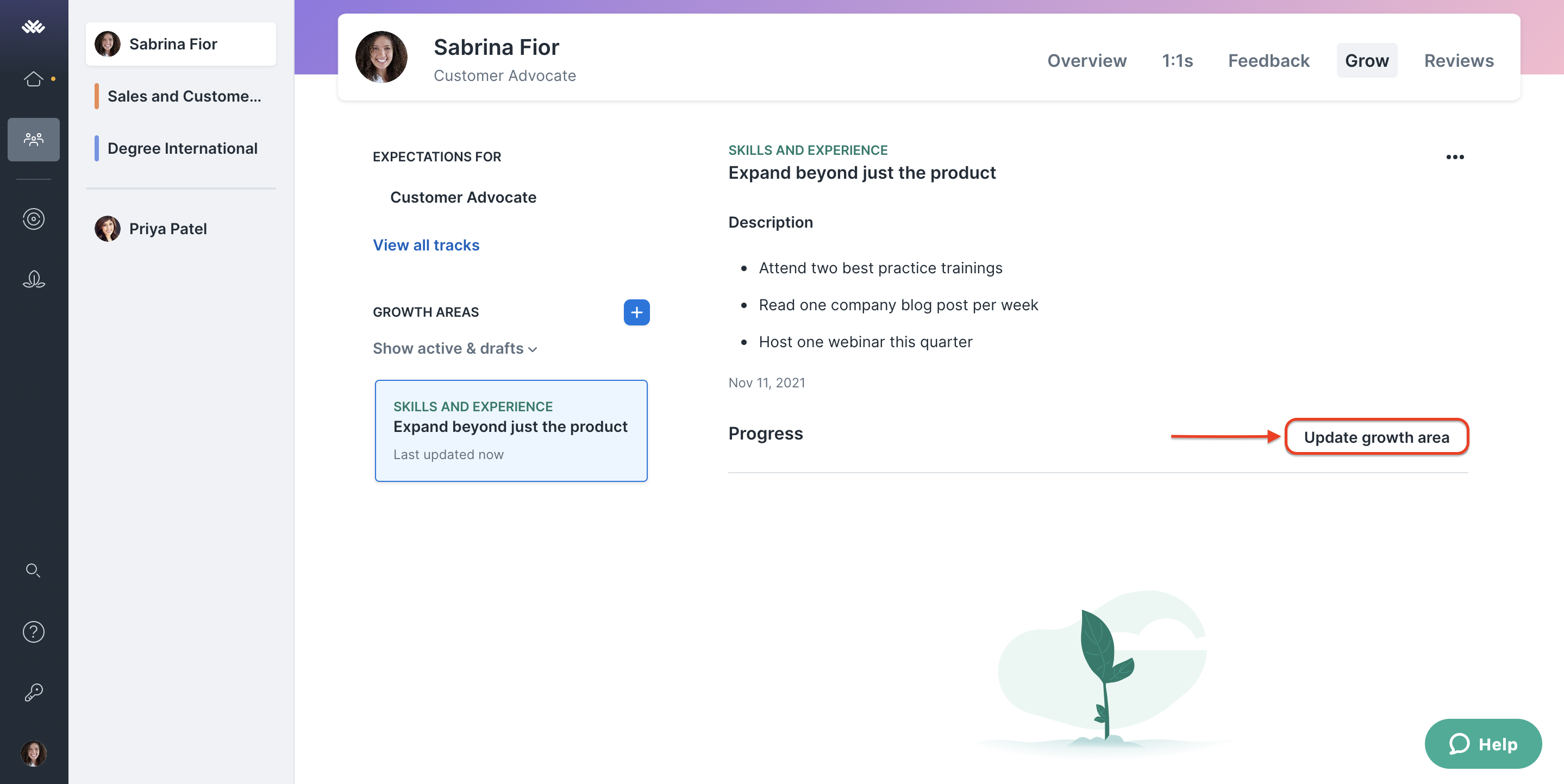 Step 3: Add your update to the text box and select Post update.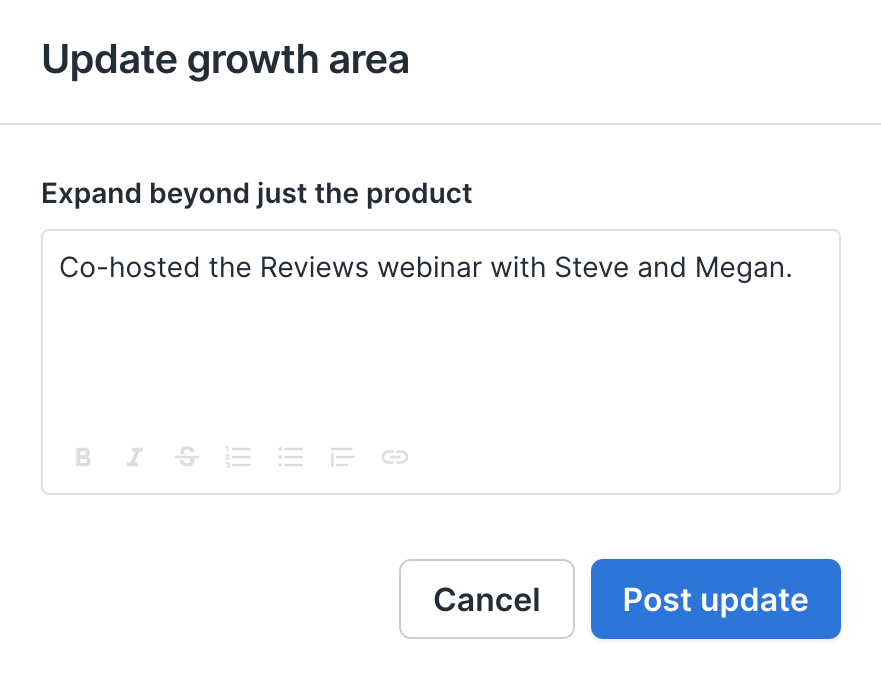 To learn how to update your growth plan within a 1:1, check out How to Update Your Growth Areas within a 1:1.