Filtering Review Cycles by states (All States, Active, Ended, Draft, Upcoming).
Review cycle states allow admins to access present, past, and future review cycles easily. Reviews can be filtered by state to help streamline the reviews you are looking for.
Step 1: Navigate to Admin > Reviews > Auditing.
Step 2: Withing the All states dropdown menu, select the desired state to filter your reviews list.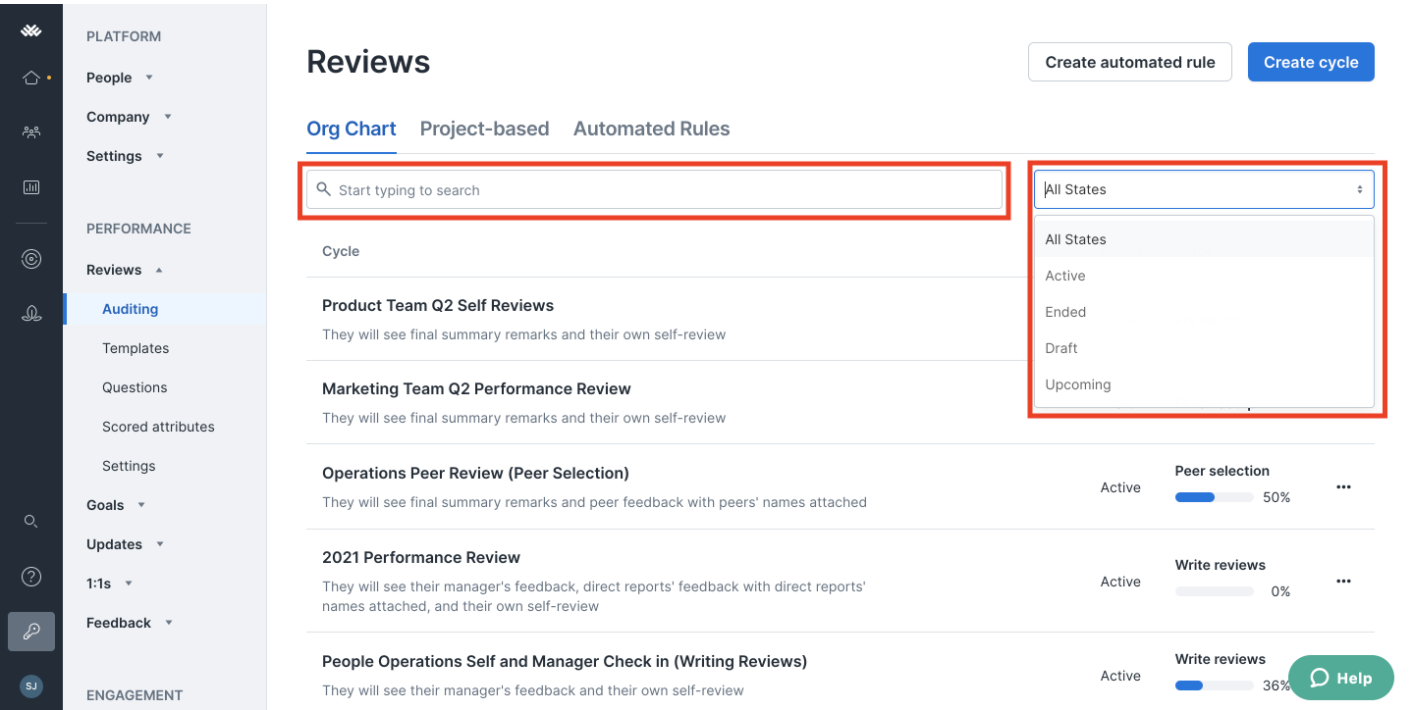 Review Cycle States:
All States - Includes all review cycles created within Lattice
Active - Includes review cycles in the following stages: Pre-launch, Peer selection, Write reviews
Ended - Includes review cycles in the following stages: Scoring, View results, Sharing
Draft - Includes all drafted review cycles that are yet to be published
Upcoming - Includes all review cycles that have been created with a scheduled day to launch, but that launch date has not occurred yet