How to launch your drafted Automated Review.
Before you start
Before you plan to launch your drafted automated review, make sure to review all sections of your automated rule. They can be found in the left-side panel of the automated rule that is being created. The automated rule will stay in a drafted status if the following sections have not been completed:
Name
Reviewees & Reviewers
Review Settings
Deliverables
Sequence
Data Check
Launching your drafted automated review
Step 1: Navigate to Admin > Reviews > Auditing page > Automated Rules tab > click into drafted Automated Rule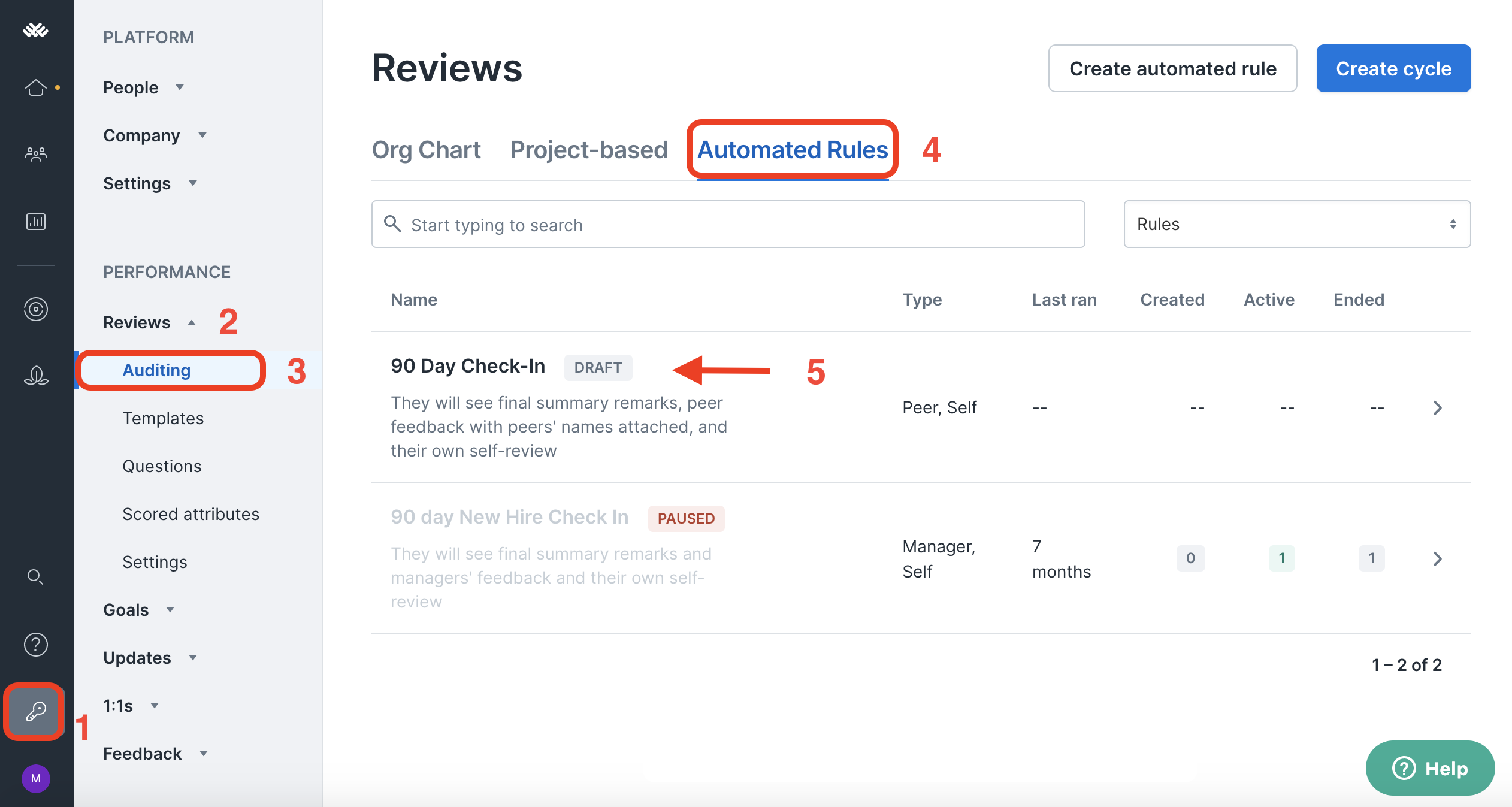 Step 2: Verify all sections of the automated rule > Activate the rule.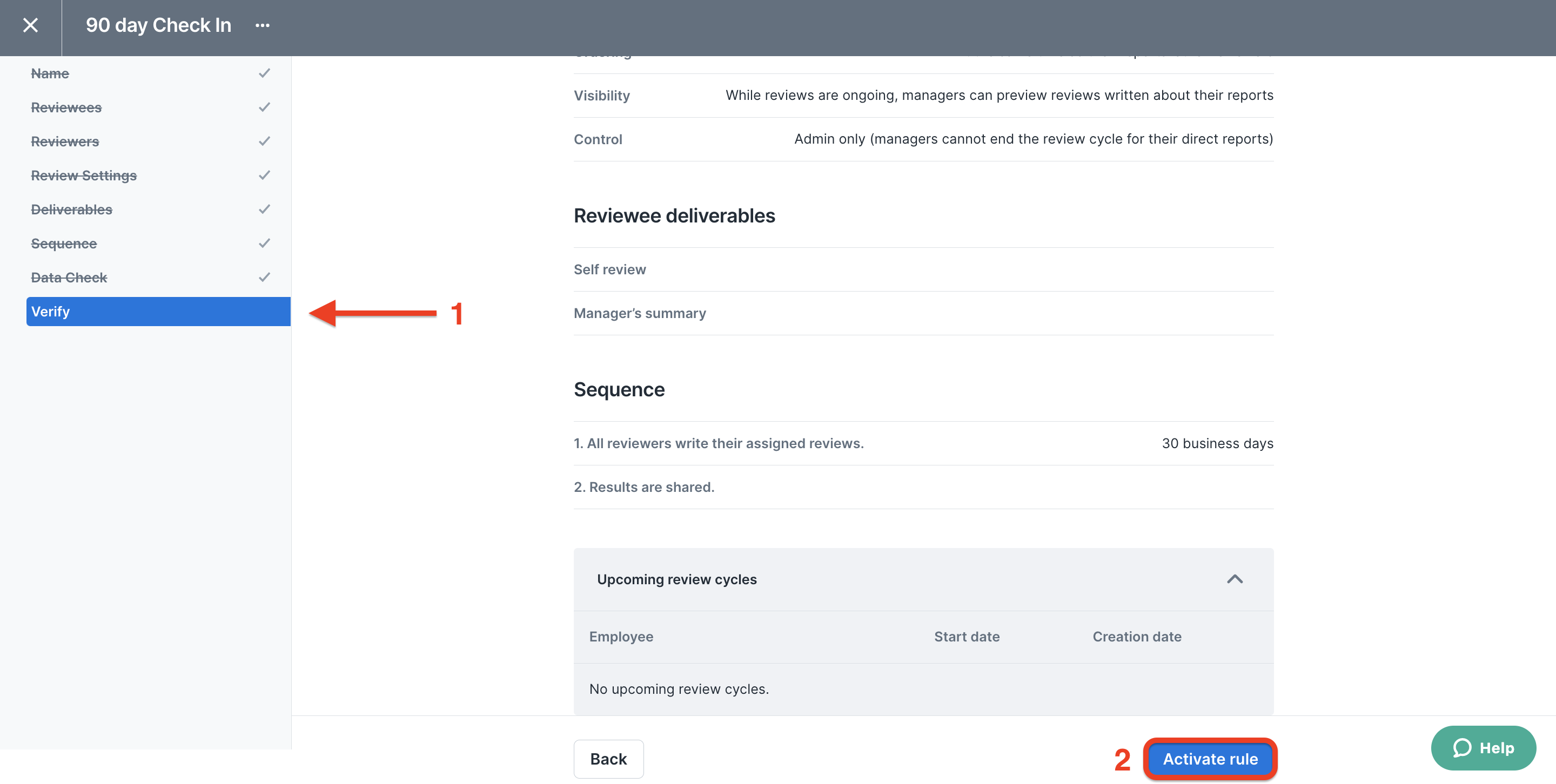 The next step when you are ready to launch to automated review cycle is to cancel an auto-launch review. Learn more in How to Cancel an Upcoming Automated Review Cycle Set to Automatically Launch.