Question
When and how can I edit my review during a review cycle?
Answer
Reviews will be editable at any time while your review is still open and has not been submitted yet. Upon submitting, you will be prompted with a message letting you know that the review will lock.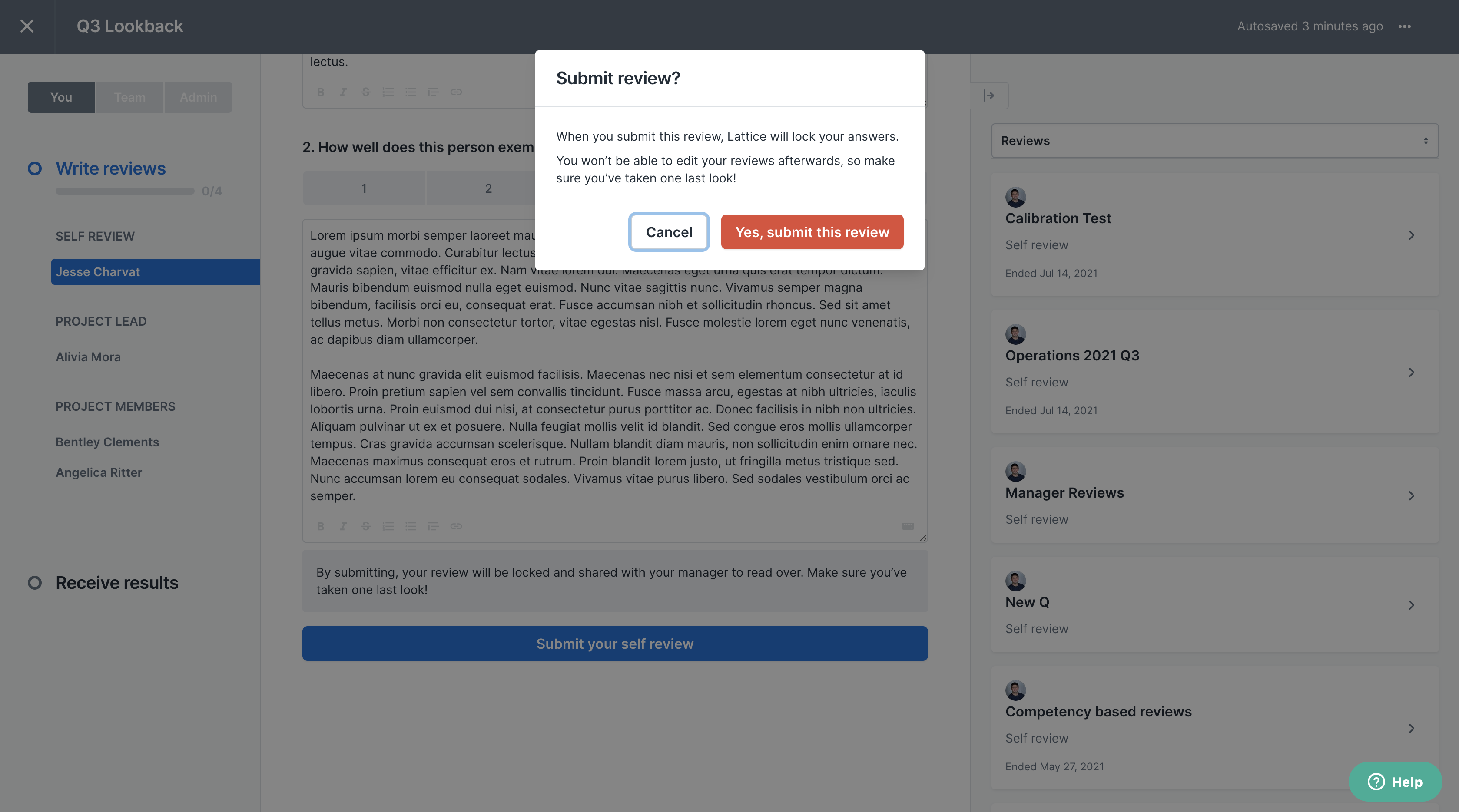 Once you have submitted your review or your review cycle is ended (such as if the cycle has closed), you cannot edit your review without reaching out to an admin. Below is an example of a submitted review.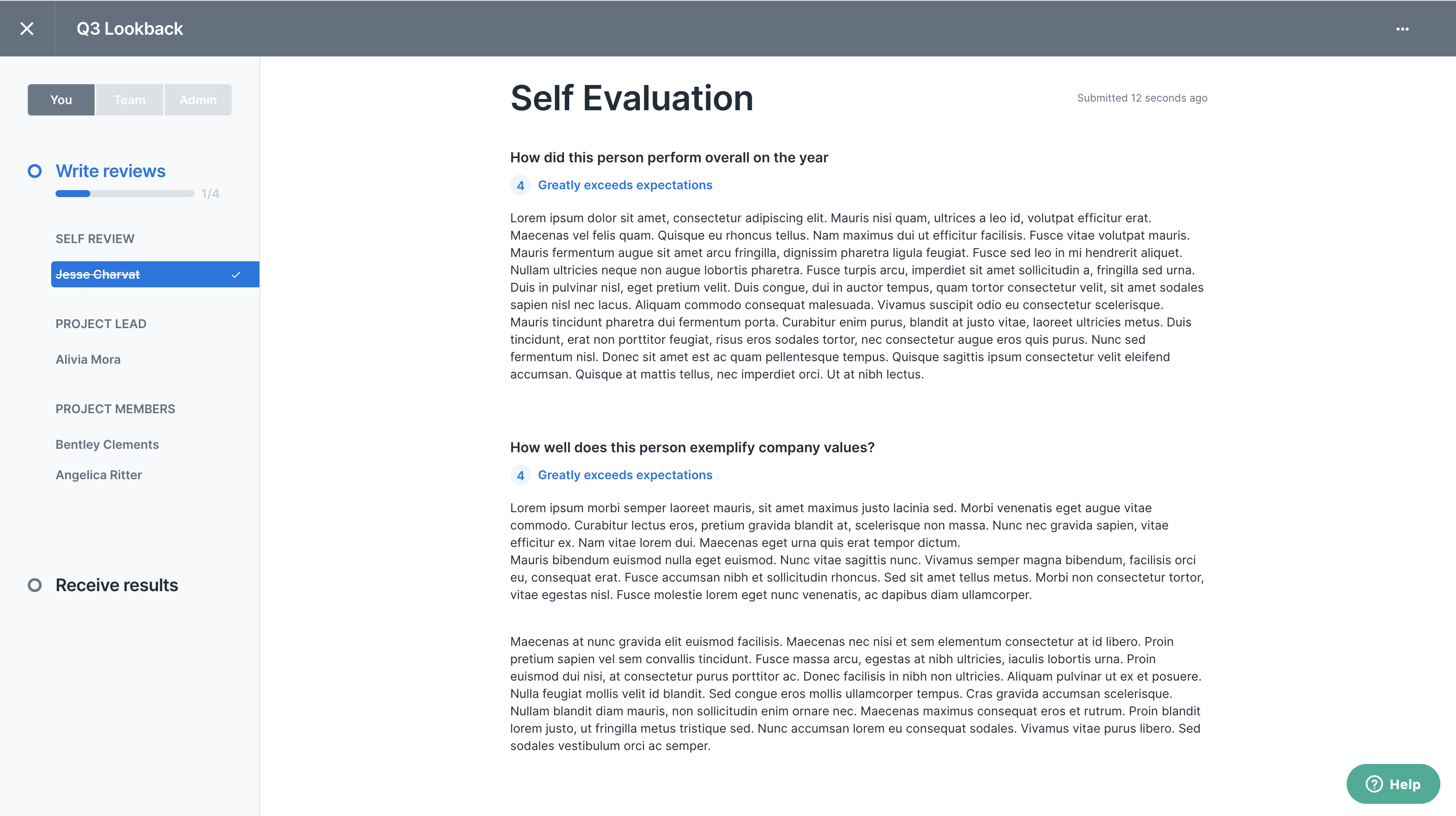 If you would like to edit a review past this point, you will need to reach out to your internal Lattice admins which are usually members of your HR / People team.