How a direct report can edit their nominations and when they can no longer make edits
During the review cycle peer selection phase, you may have the opportunity to nominate your own peers. During this process, you may find yourself needing to make edits to the nominations you selected.
Before you start

It is important to note, you can only edit your nominations up until your manager has approved your selections.

Edit your nominations
Step 1: Click on People located on the discovery navigation.
Step 2: Click on Select peers for yourself to the right of the name of the review cycle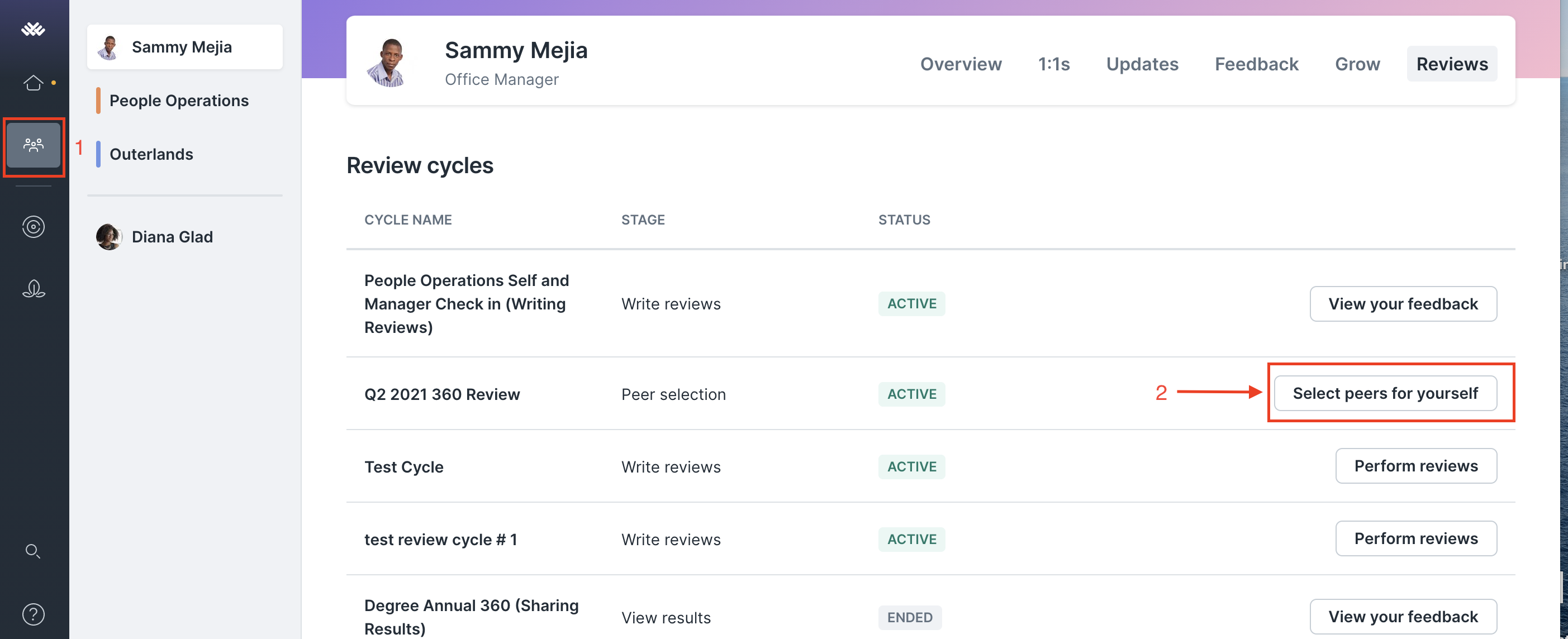 Step 3: Select Edit nominations.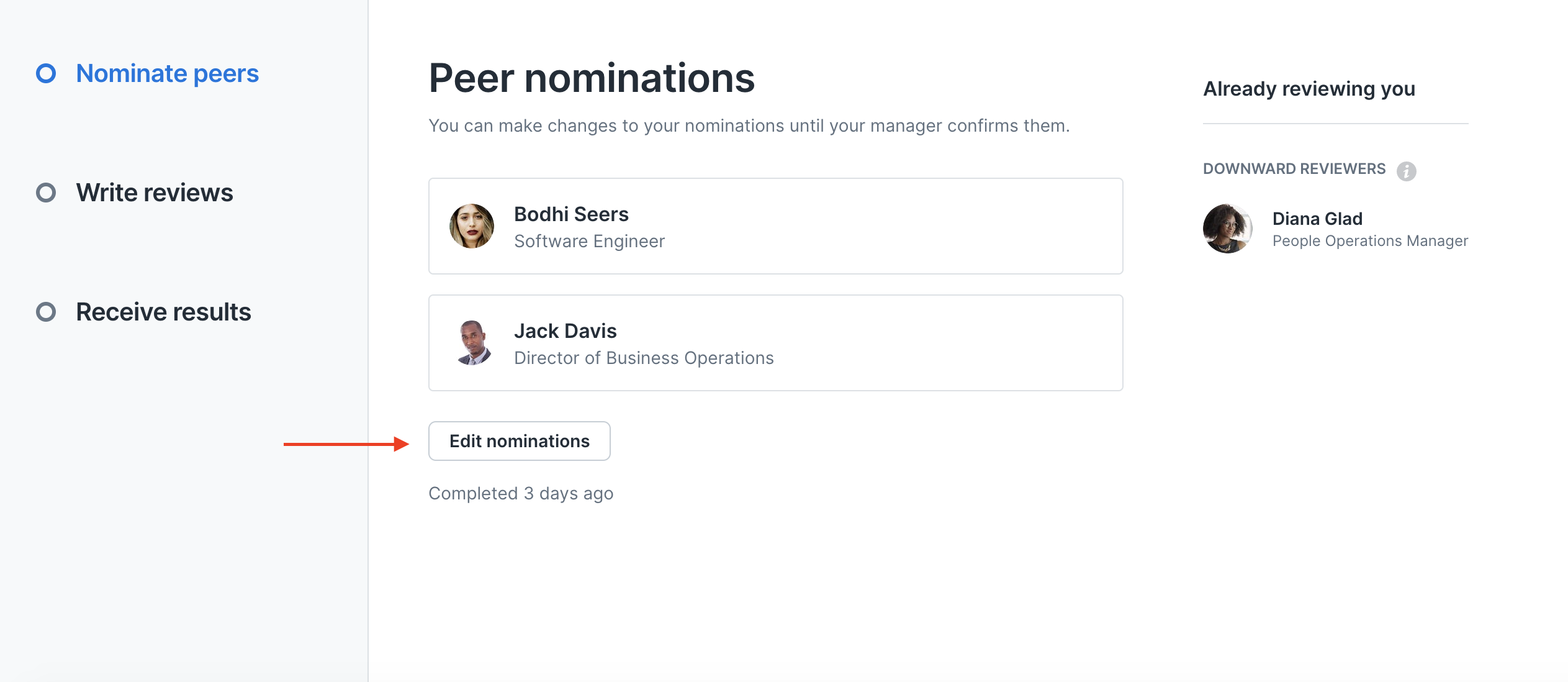 Step 4: Remove or add peer reviewers and submit your nominations to your manager.