Lattice's Jira integration allows users to connect their Lattice goals and have them automatically update progress when Jira is updated.
Please note, the Jira integration is currently in beta. If you are interested in participating in beta testing, please reach out to customercare@lattice.com.
Before you start
Once you connect Jira with Lattice, the ability to connect Jira to a goal is not limited to those with Jira permissions. If the user belongs to the department or group set in the Connection Access settings, they will not have visibility to the issues within the query, however, they will still be able to connect.
Connect Jira
Step 1: Navigate to Admin > Settings > Integrations.
Step 2: Under Data Integrations, select Jira.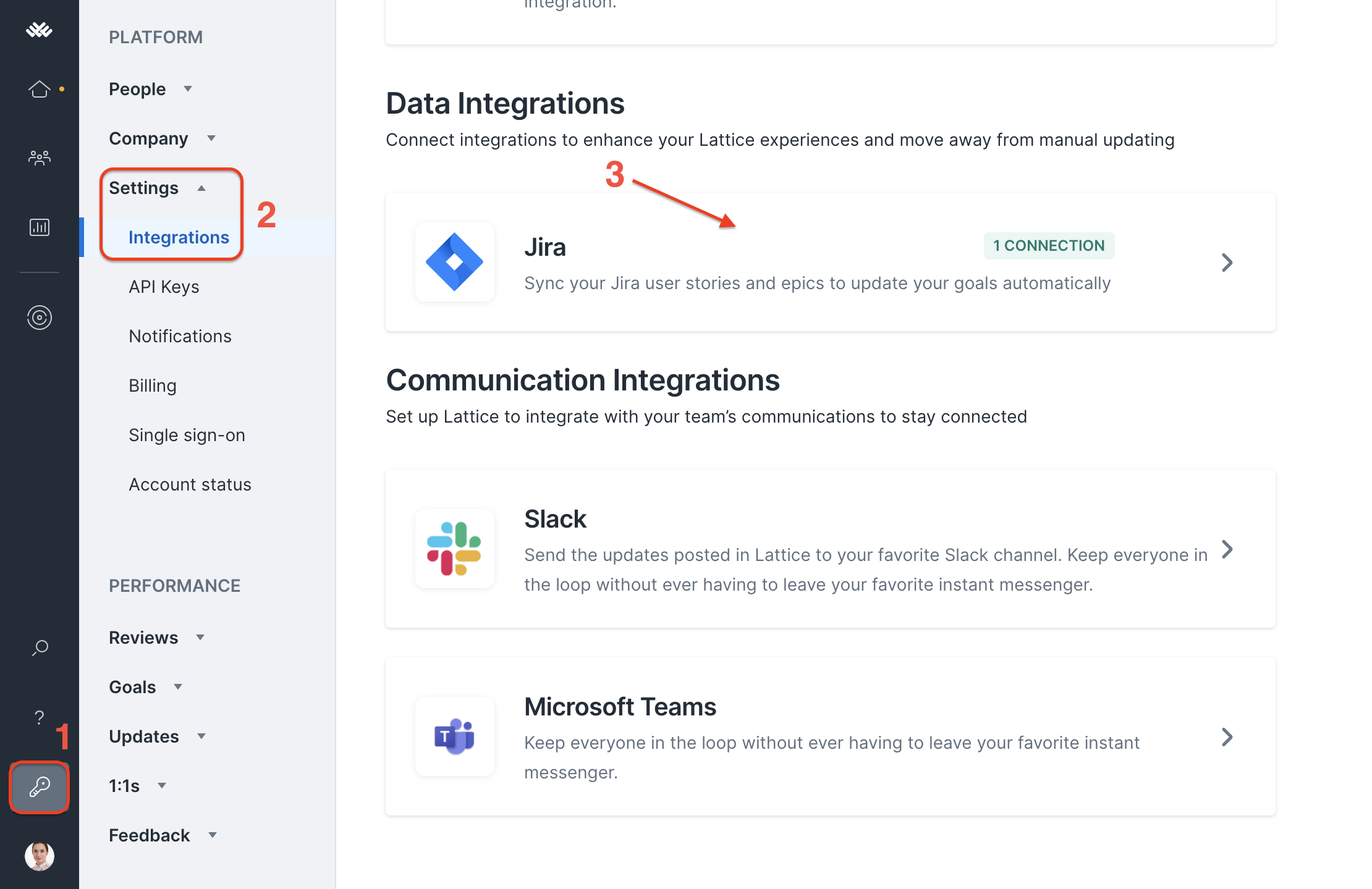 Step 3: Click Create Connection.

Step 4: Enter the Jira Connection Name, Server, Email associated with creating the token, and Token.
Step 5: If you wish to limit the usage of the Jira connection, expand the Connection Access section and select the Departments or Users that should have access.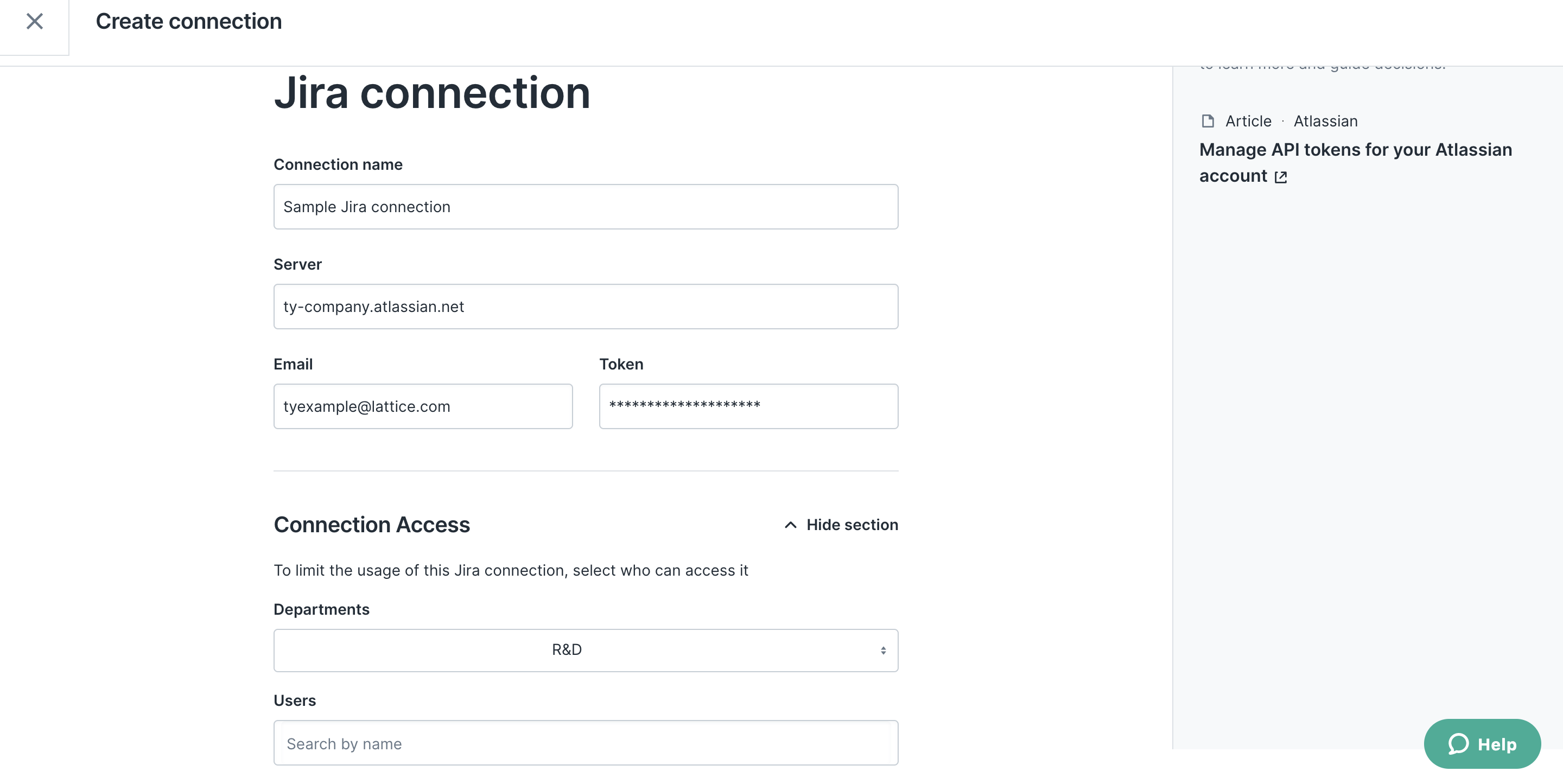 Step 6: Create.
Next, connect a goal to Jira.