Lattice's Jira integration allows users to connect their Lattice goals and have them automatically update progress when Jira is updated. This integration is only supported on Jira Cloud (your Jira board leads you to an atlassian.net URL), the Atlassian hosted option.
Before you start
To connect with Jira, you must be an admin in Lattice and Jira. Giving a Jira admin IT permissions in Lattice will allow them to connect the Jira integration without giving them visibility to employee data.
Once you connect Jira with Lattice, the ability to connect Jira to a goal is not limited to those with Jira permissions. If the user belongs to the department or group set in the Connection Access settings, they will not have visibility to the issues within the query, however, they will still be able to connect.
Lattice's integration does not touch any actual data inputs, it is a read-only API connection. The API connection will only pull in report outputs that it has been pointed towards. Additionally, a Lattice user can only access reports that they have permission to view in Jira.
Connect Jira
Step 1: Navigate to Admin > Settings > Integrations.
Step 2: Under Data Integrations, select Jira.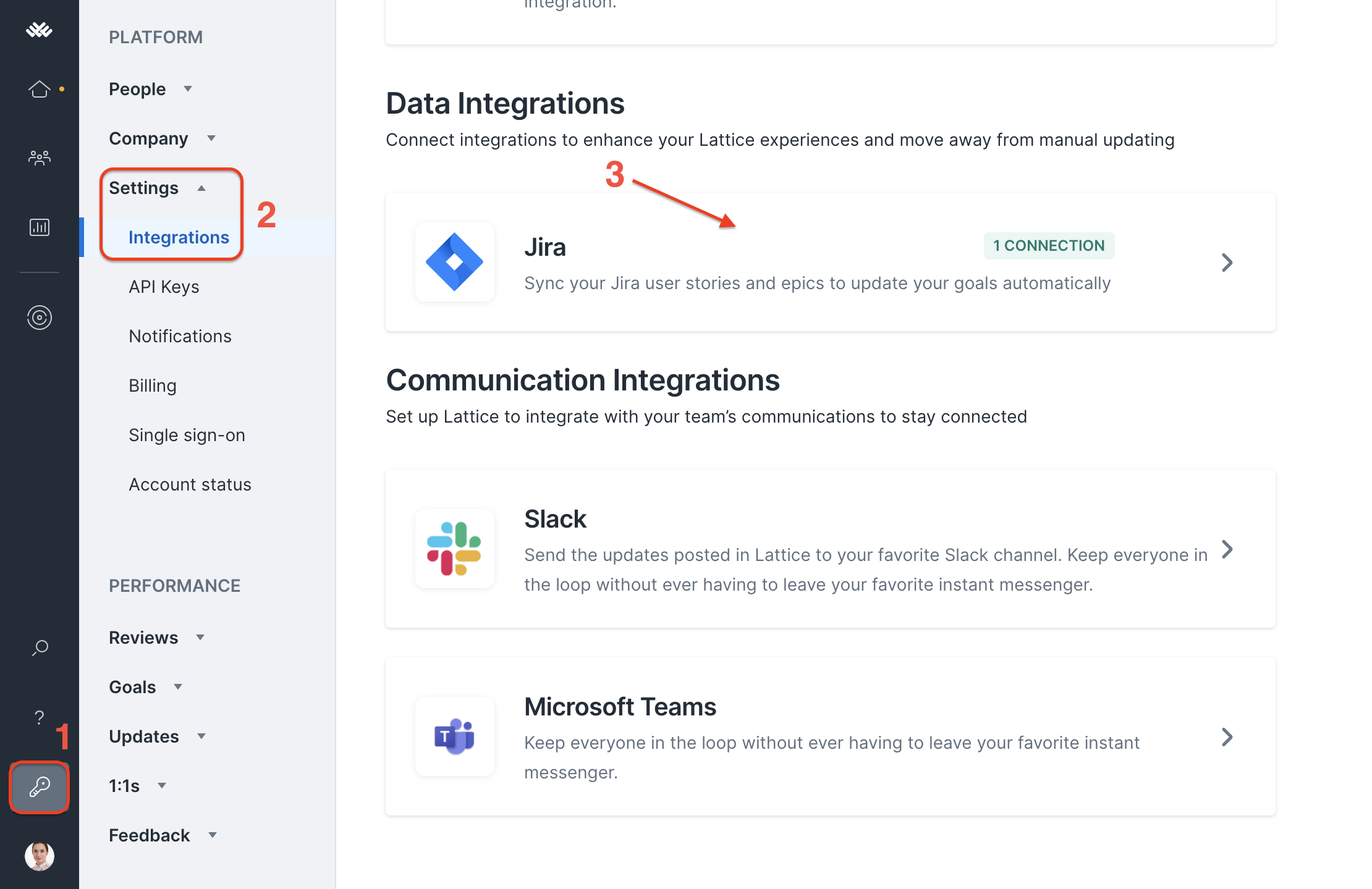 Step 3: Click Create Connection.

Step 4: Enter the Jira Connection Name, Server, Email associated with creating the token, and Token.
Step 5: If you wish to limit the usage of the Jira connection, expand the Limit connection access section and select the Departments or Users that should have access.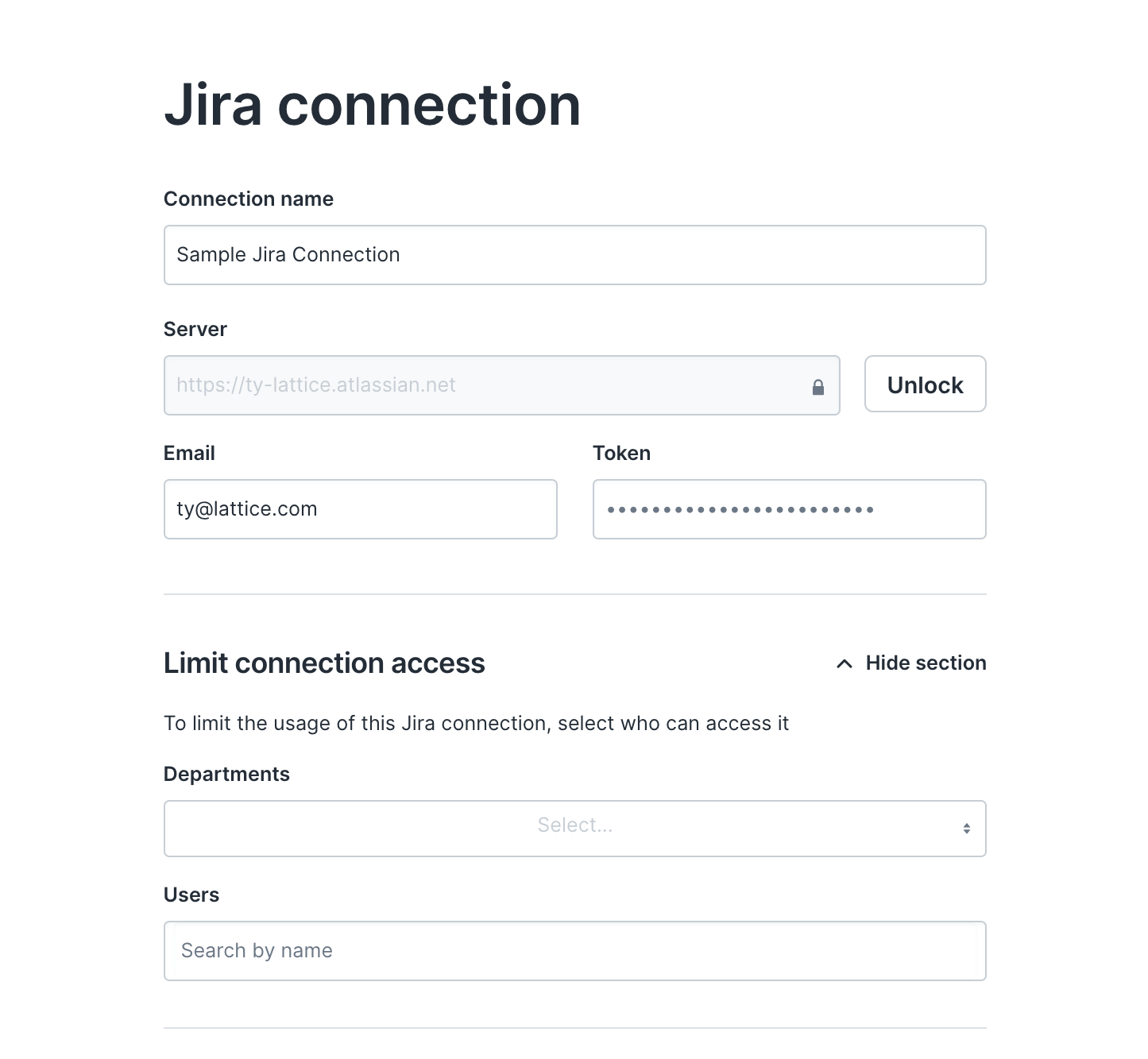 Step 6: Create.
Next, connect a goal to Jira.