Lattice's Jira integration allows users to connect their Lattice goals and have them automatically update progress when Jira is updated.
The Jira integration is currently in beta. If you are interested in participating in beta testing, please have your account admin reach out to customercare@lattice.com.
Connect Jira to a Goal
Step 1: From your Home page, select Create goal.
Step 2: Under How will you measure progress?, select Jira Integration and Set up integration.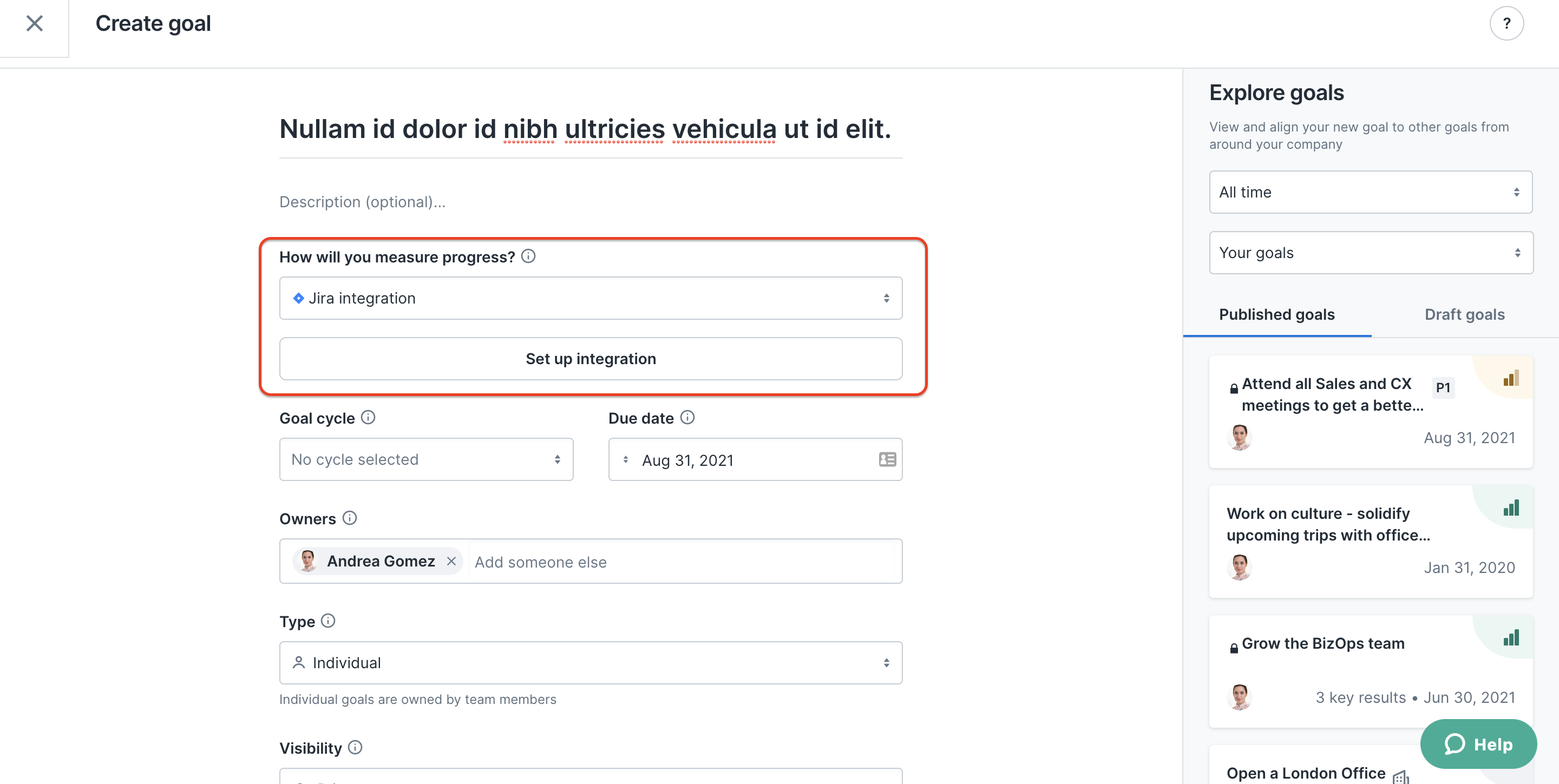 Step 3: Run a JQL Query within the textbox and Search.
Learn more in JQL by Atlassian.
Step 4: A preview will appear––Click See all [number] issues in Jira to confirm the query is correct. Select Next.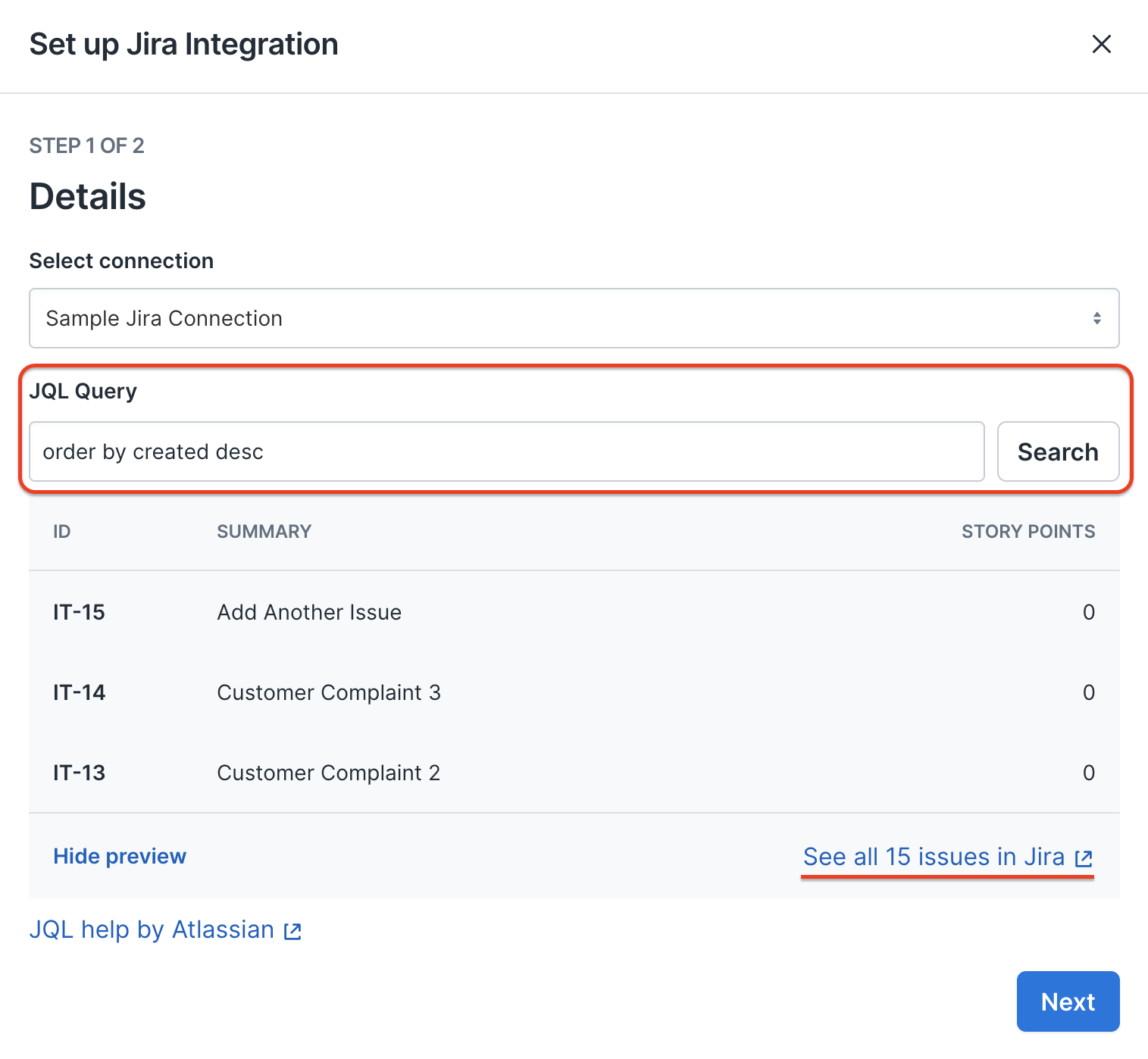 Step 5: Select how you would like to track progress and insert a Start and Target amount.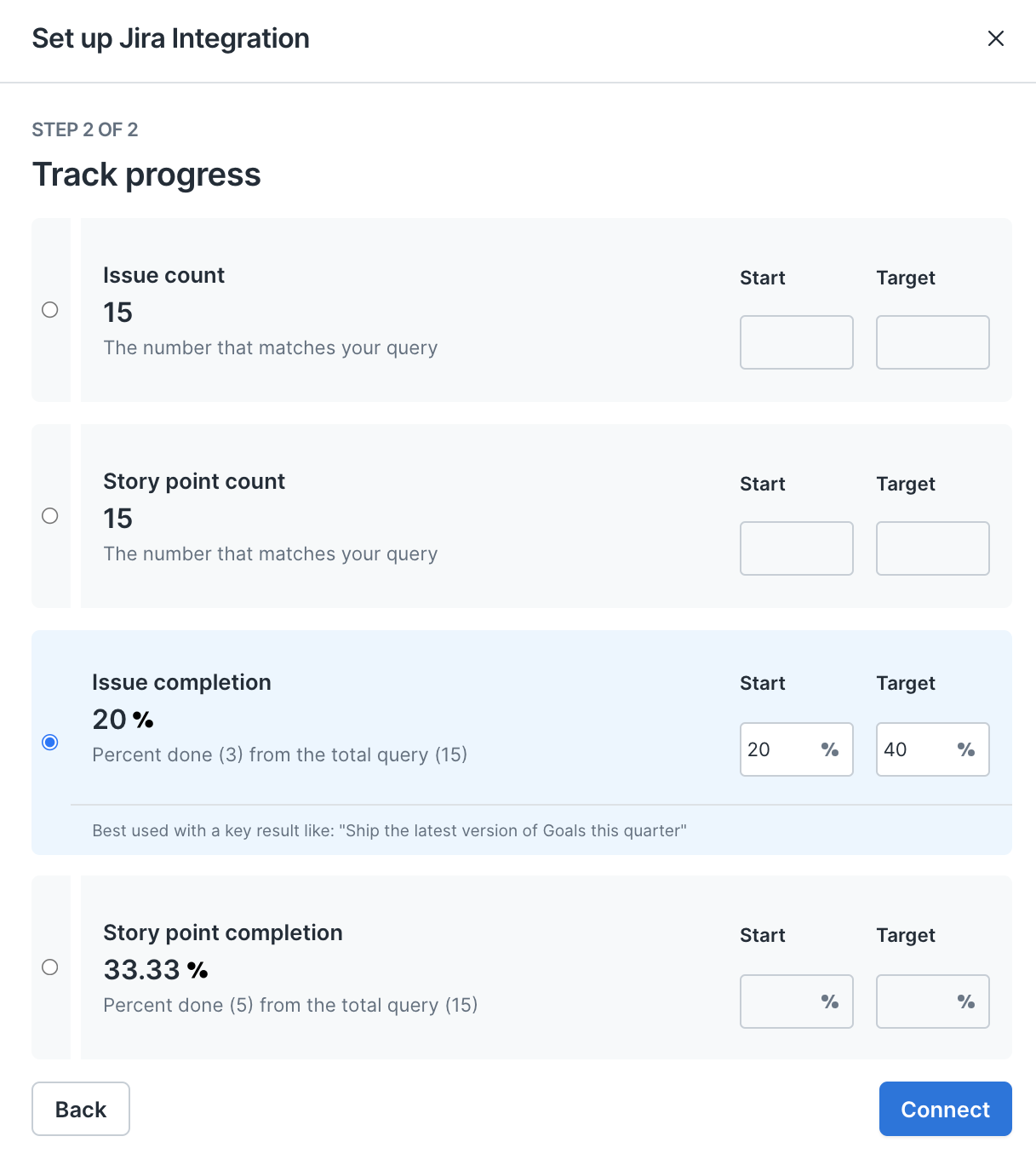 Progress types
Issue count: The total number of issues within the query
Story point count: The total number of story points within the query
Issue completion: The % of issues completed within the query
Story point completion: The % of story points completed due to completed issues within the query
Step 6: Connect and continue to create your goal.