The Reviews Auditing page is a centralized location where admins can create, launch, and manage review cycles. From the Auditing page, admins can create org chart reviews, project-based reviews, and automated rules. Admins can also duplicate and delete review cycles from this page, and view audit logs to view activity within that cycle.

To access the Auditing page, go to your Admin > Reviews > Auditing.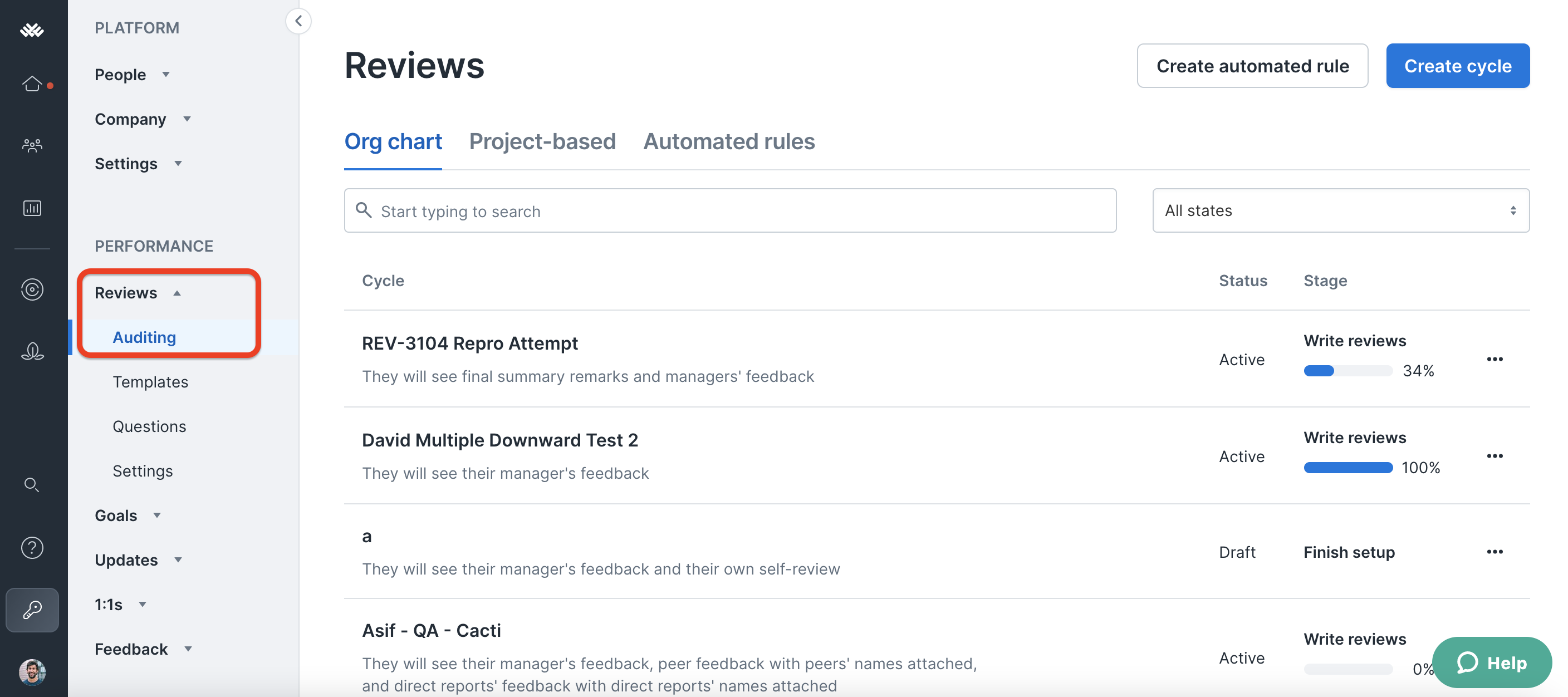 What can I accomplish within the Reviews Auditing page?
Admins can also use the search bar on the Auditing page to pull up a specific review cycle to manage, or filter through review cycles by stage (all states, active, ended, draft, upcoming):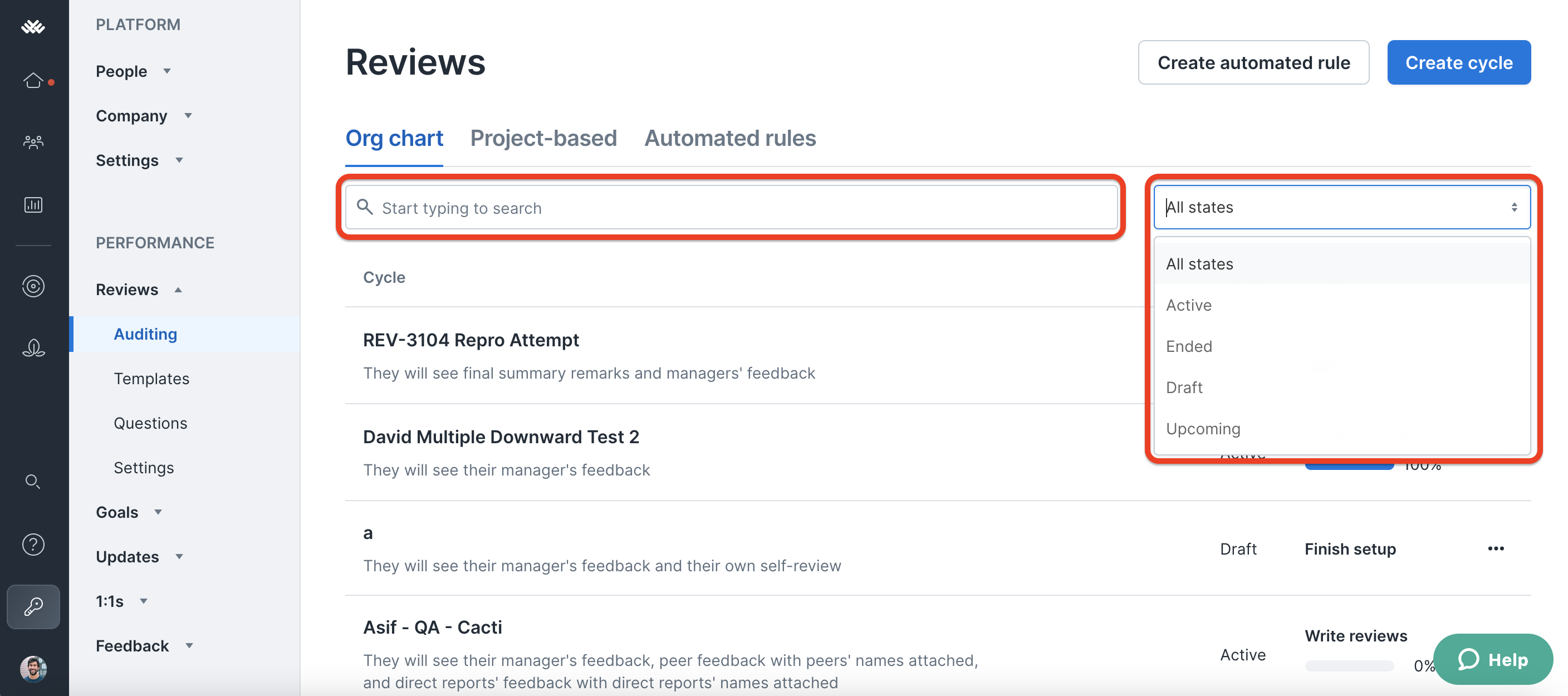 Within the Auditing page, admins can make edits to any drafted review cycle you are working on by clicking directly into that cycle that is in the drafted stage: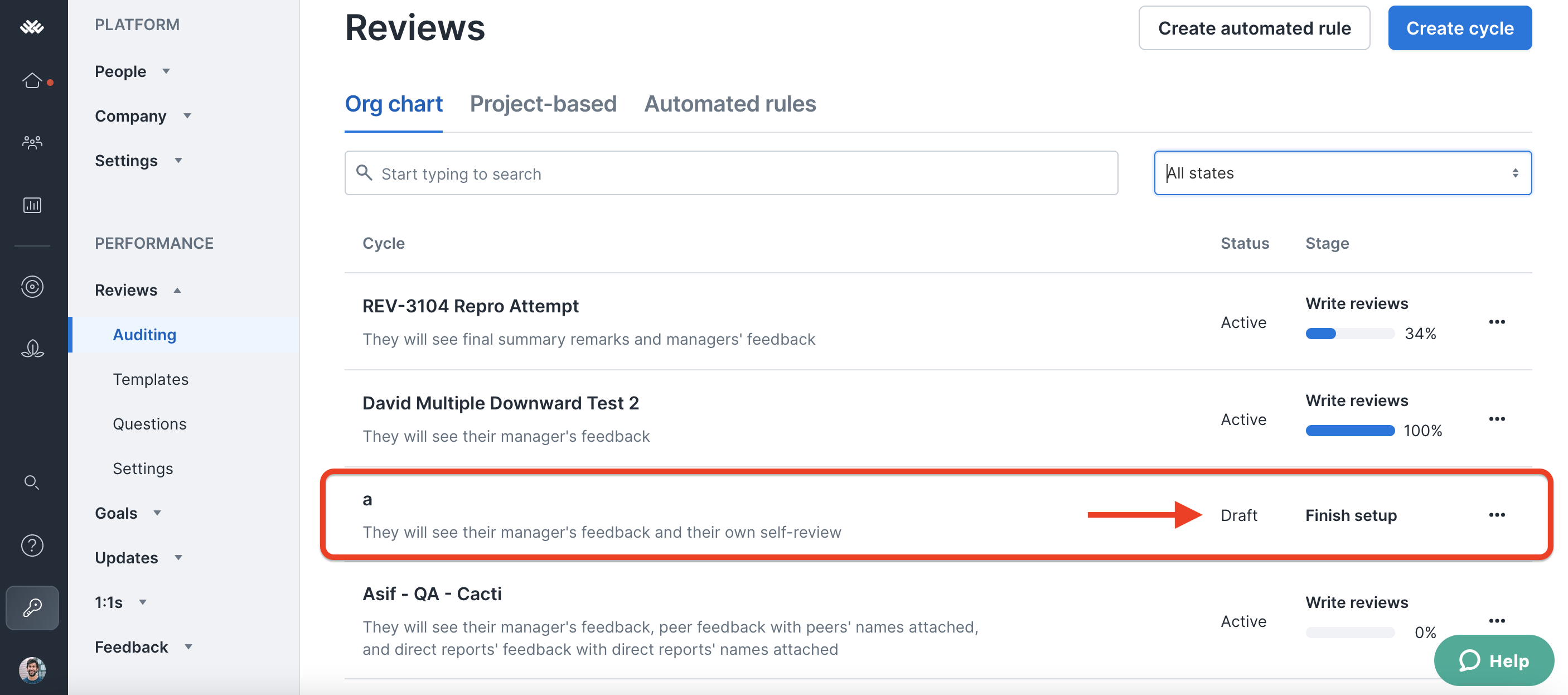 Or admins can launch a created review cycle that is in the pre-launch state: