The Manage team page in Review Cycles.
The Manage team page is a centralized location for managers to view and manage reviews for their direct reports. Managers will be able to easily review their direct reports' progress within the Review Cycle, as well as number of other actions to support their team through their review.
Managers can find the Manage team page by navigating to the Review Cycle:
People page > Select your name at the top of the People navigation > Reviews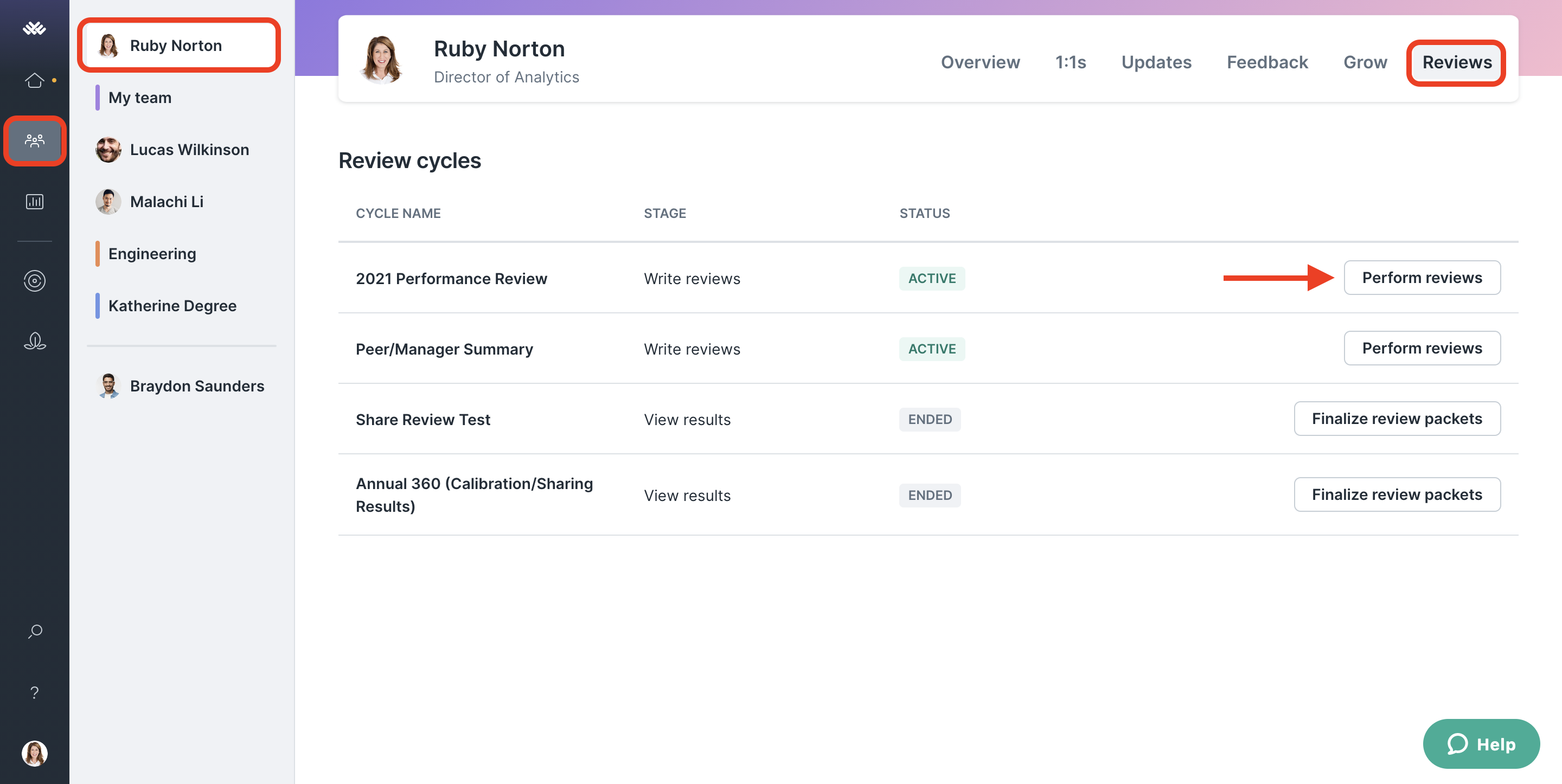 Once in the Review Cycle of interest, select the Your team tab > Manage team.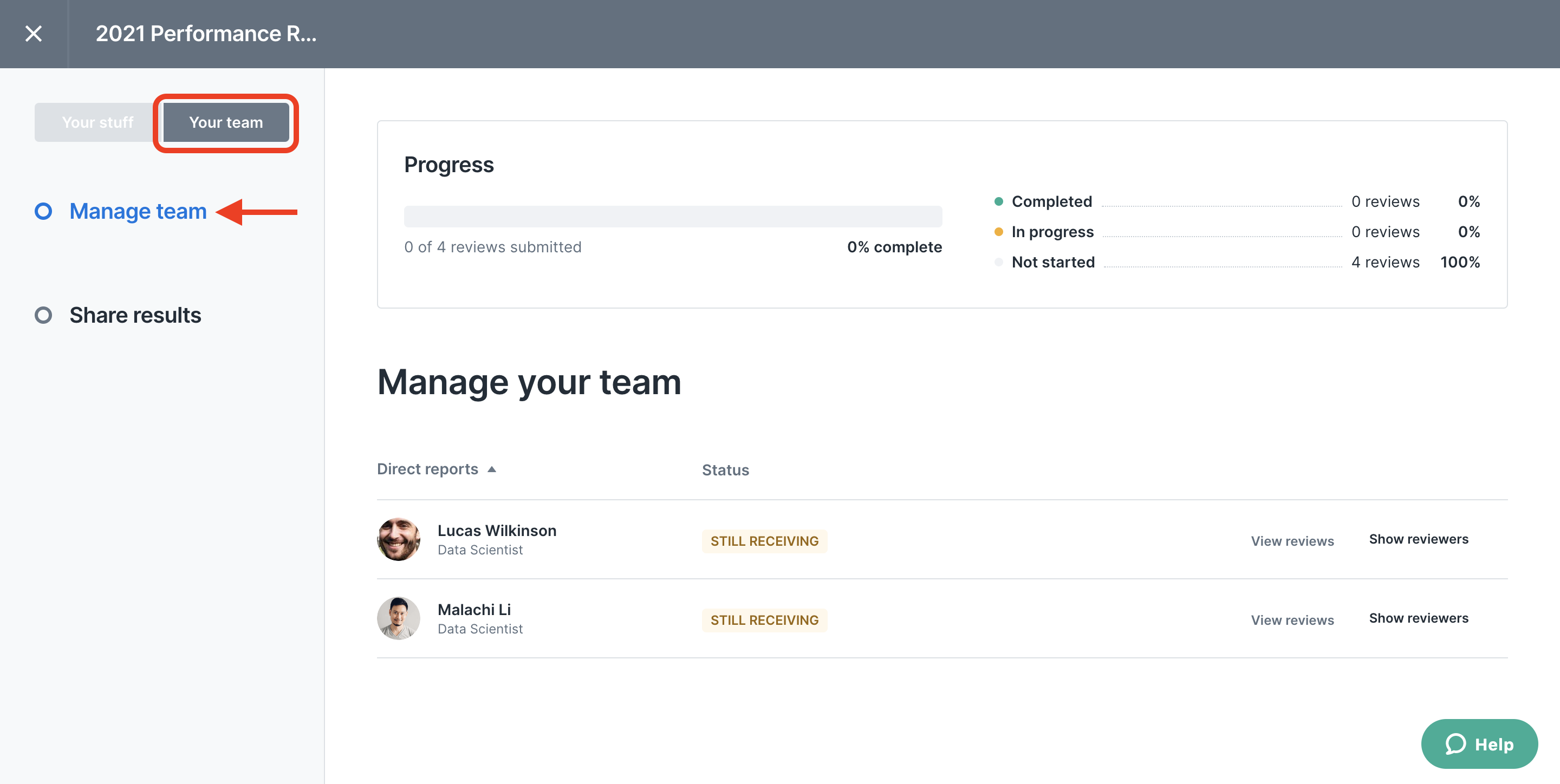 What can I accomplish in the Manage team page?
In the Manage team page, you can:
View your team's progress within the Review Cycle.
View which reviewers have or have not yet submitted reviews for your direct reports.