As a manager, you will have historical access to review your reports' packets after a cycle has ended.
Accessing Previous Reviews of Direct Reports as a Manager
Step 1: Navigate to the Reporting page on your discovery navigation.
Step 2: In the Reviews section, you can access the reviews by selecting Manage Team next to the review cycle that you would like to view.

Step 3: Click into Your Team and select the Direct Reports review that you would like to view.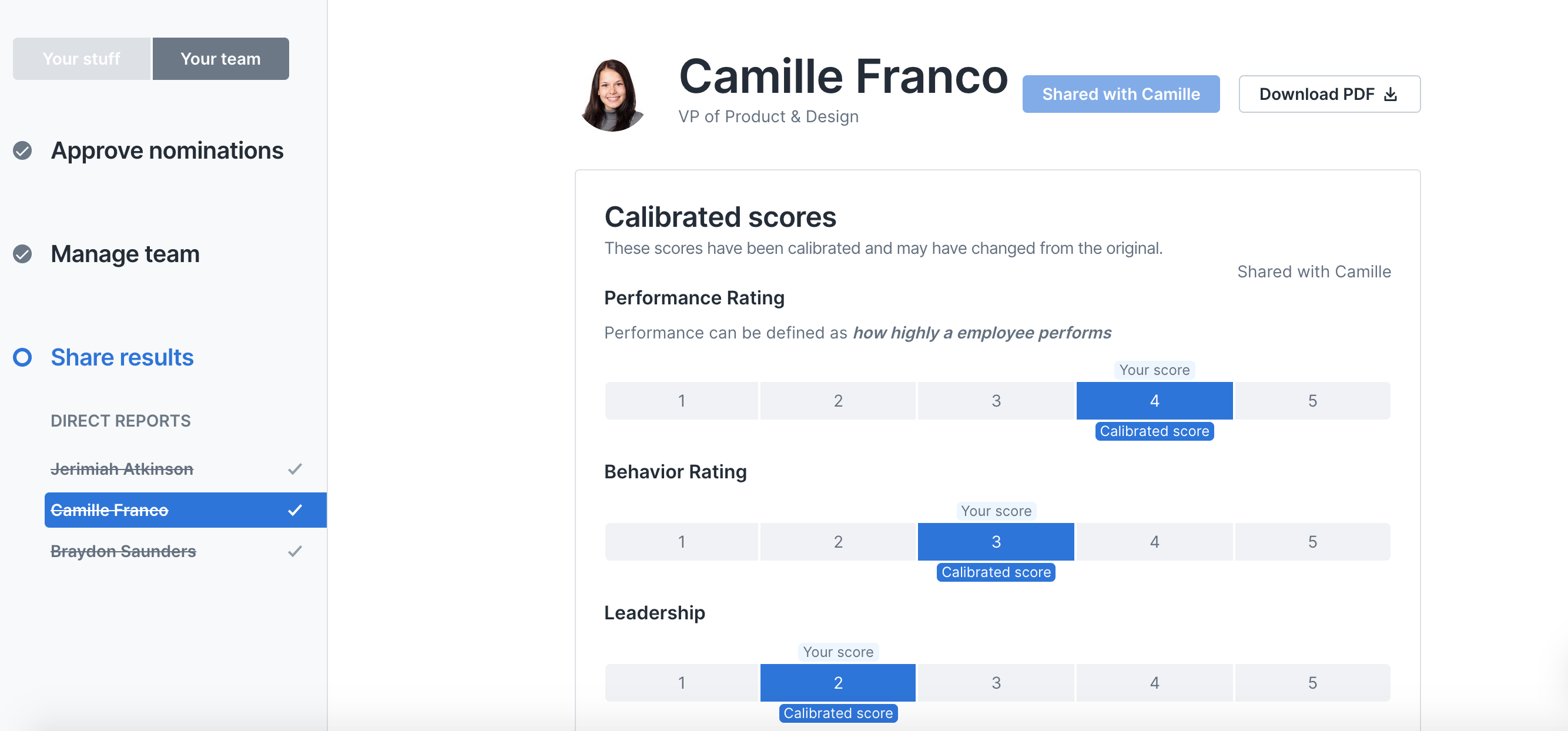 Note: You always have the option to download packets as a PDF to store reviews on your computer for historical access.