Nominating yourself to review a peer.
If an admin has allowed peers to self-nominate, employees will be able to select themselves as a peer reviewer for another during the peer selection phase of your Review Cycle. To do so, follow the below steps:
Nominating Yourself as a Peer Reviewer
You can access your review cycle in two ways, either through a task in your Home page, or through your People page.
From the Home page:
Step 1: Click the Select peer reviewers task from your Home page.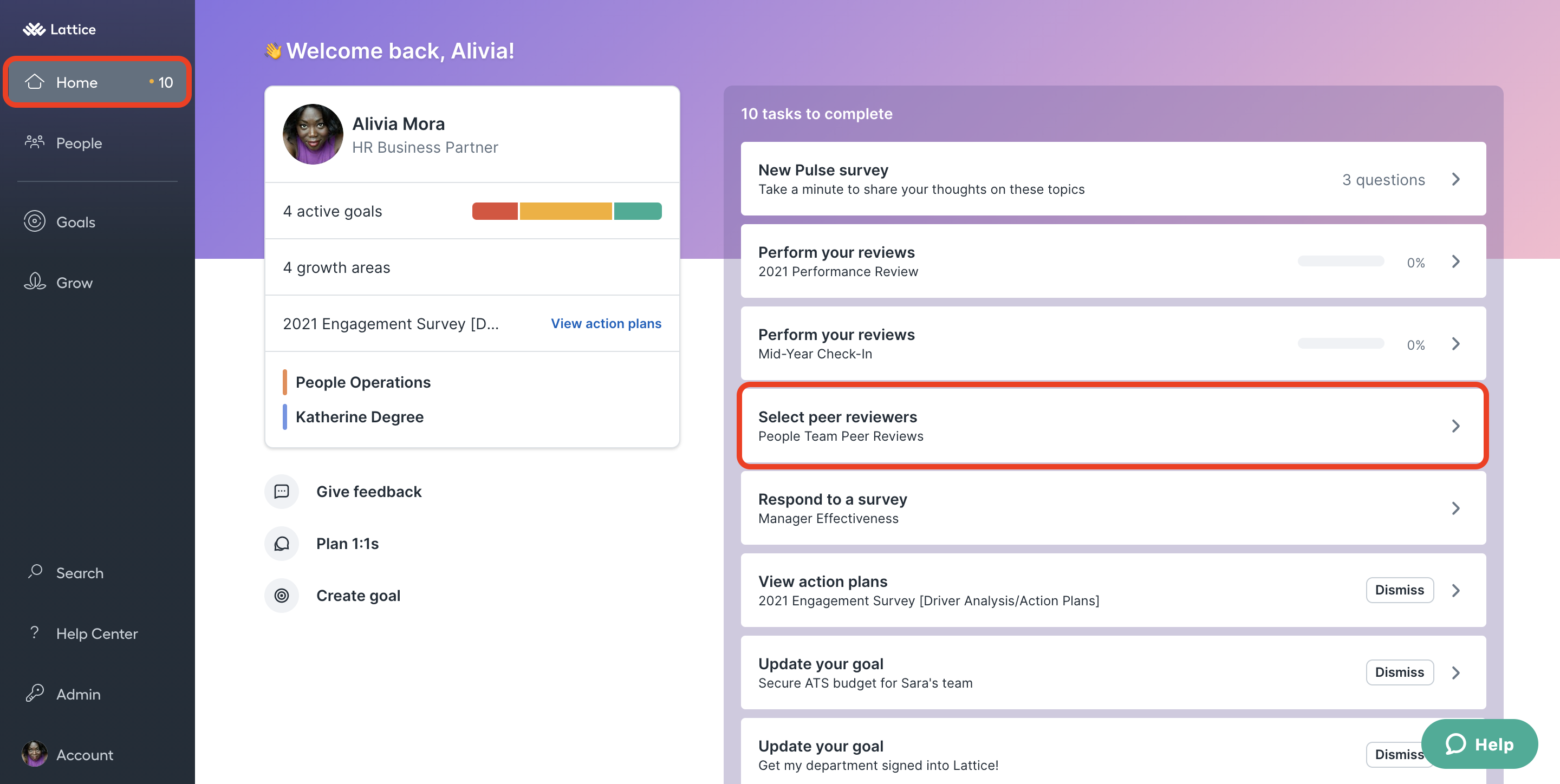 From the People Page:
Step 1: Navigate to your People page in the Discovery Navigation.
Step 2: Select your name at the top of the People navigation, and then Reviews in your toolkit.
Step 3: Select Select peers for yourself beside the appropriate review cycle.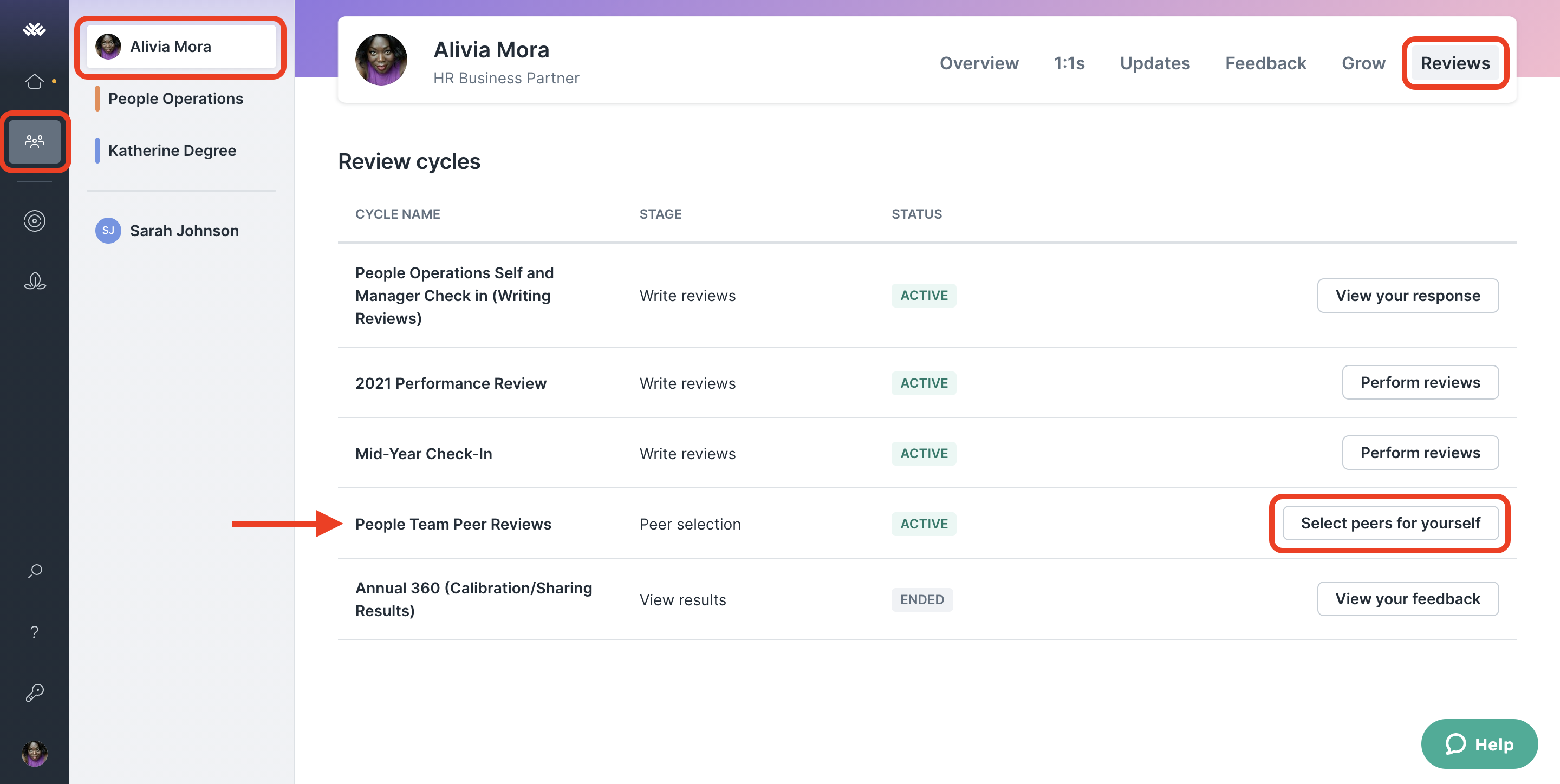 Once you access your review, you'll have the ability to both nominate peers to review you, as well as opt-in to review one of your peers.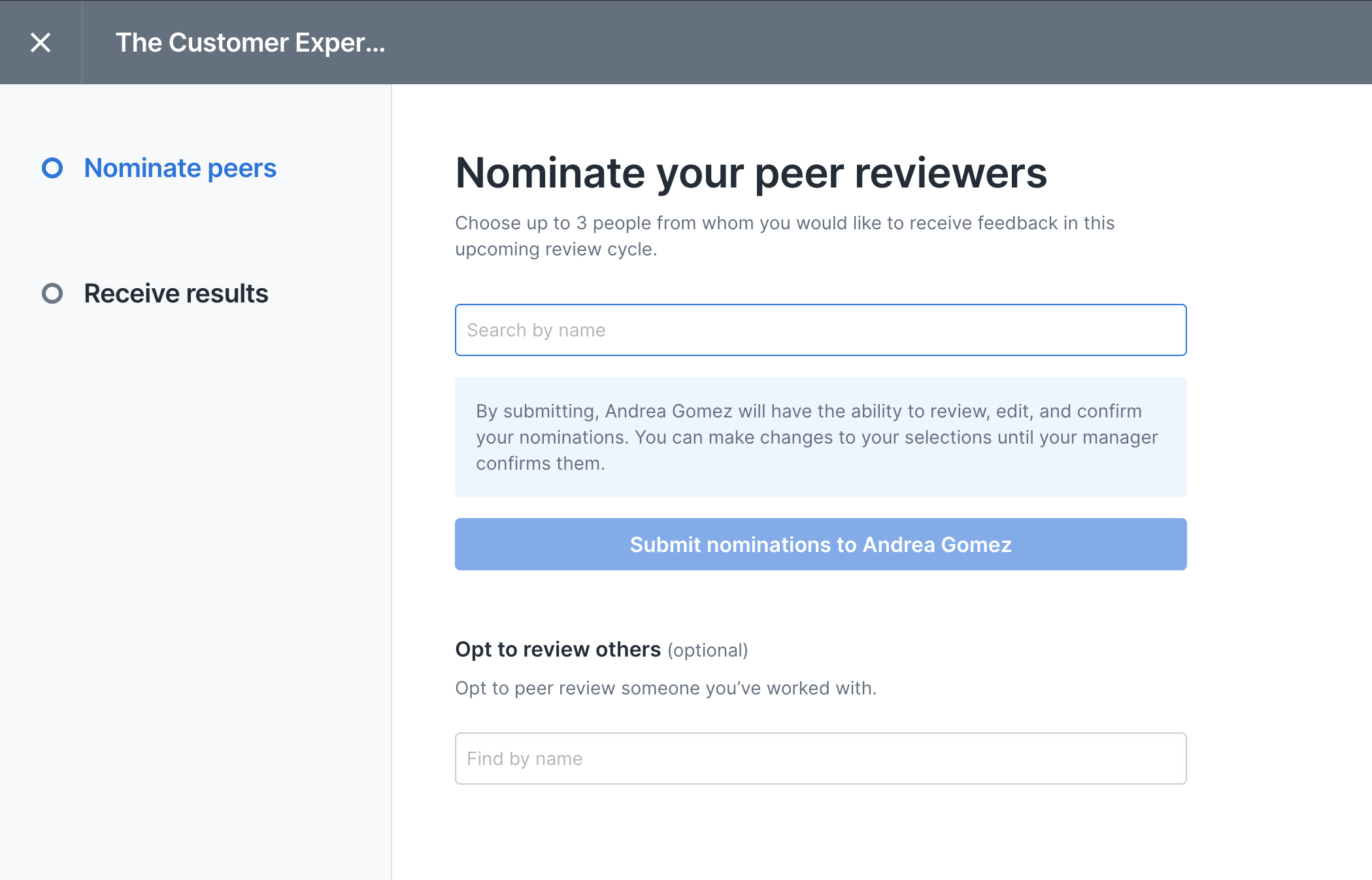 You can find the peer you would like to review by searching for their name, and selecting to Submit nominations.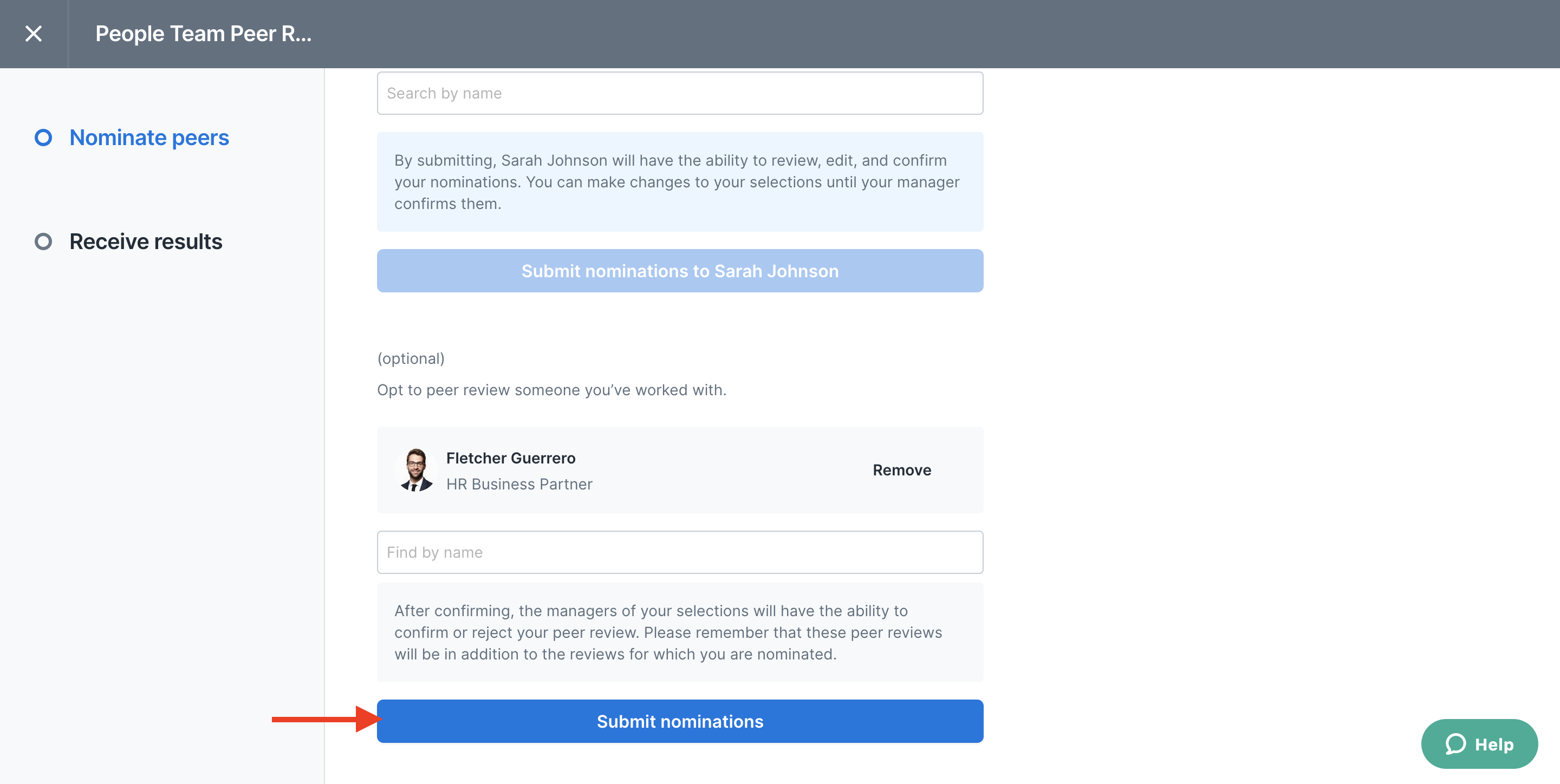 Once you submit your nominations, your manager will be able to either approve or reject your submission. Note that for self-nominations to review others (like Fletcher above), their manager will approve or reject your nomination.

Note: You will only be able to nominate yourself to review peers if you are being reviewed in the review cycle.