How admins can view the status of a review cycle for reviewees.
In a review cycle, admins may want to see how can see which managers have ended the review cycle for their direct report in their Admin tab.
To do so, follow the steps below:
Viewing the Status of a Review for Reviewees
Step 1: In the Reviews phase, click the Reviewees tab
Step 2: In the Status column, any reviews that have been ended by the manager will display a Closed (by manager) status.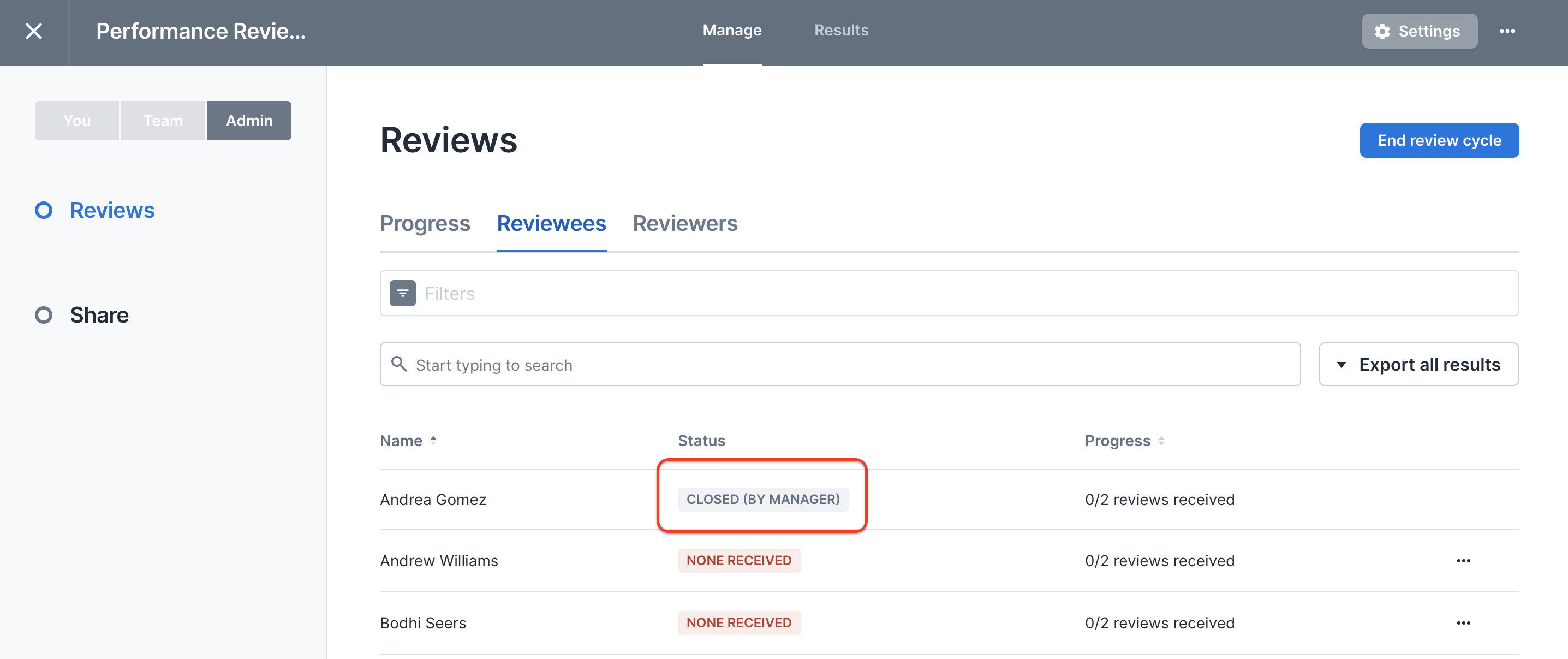 Even after a manager has ended a direct report's reviews, an admin can still reopen reviews for that reviewee. To do so, please refer Reopening Submitted Reviews.