How to pause an automated rule
Step 1: Navigate to Admin > Reviews > Auditing.
Step 2: Select Automated Rules and click on the rule.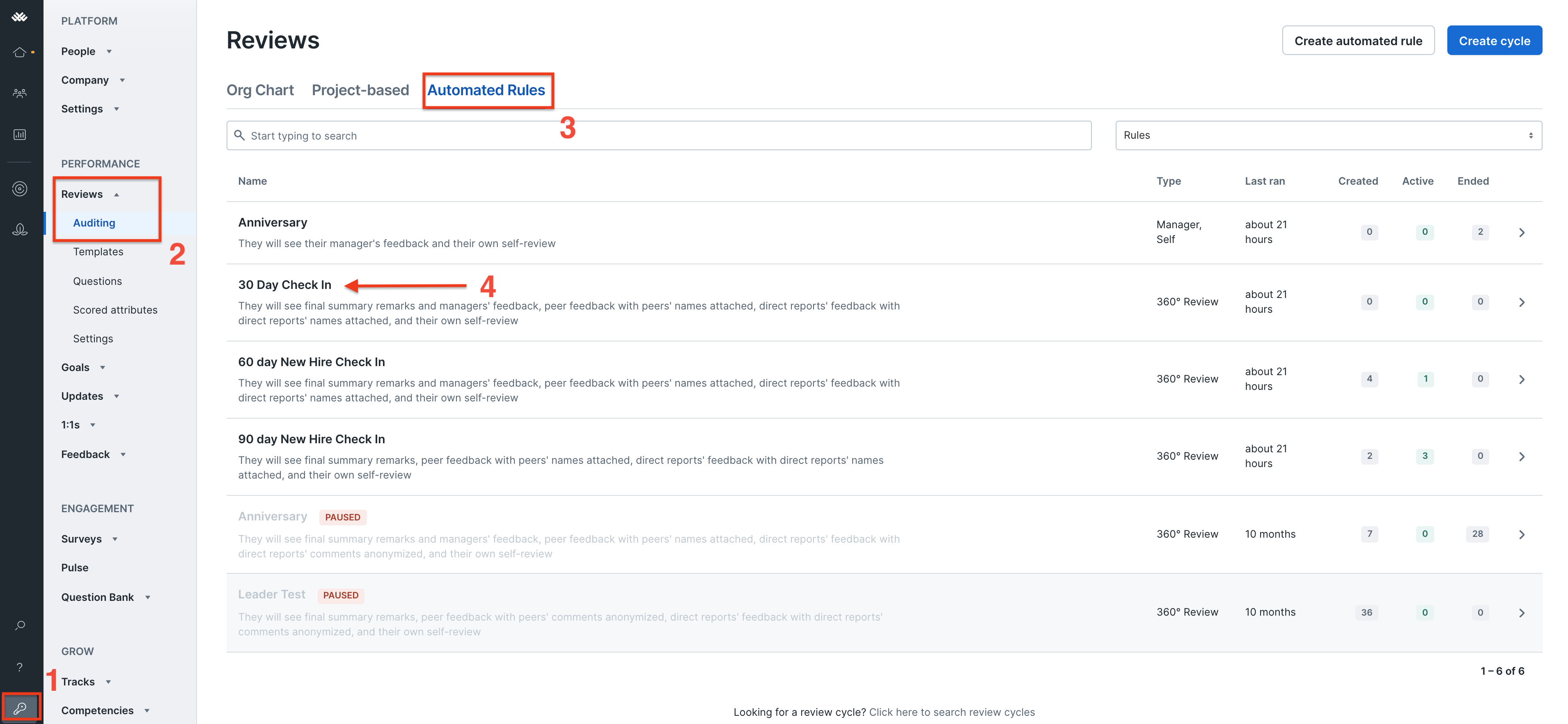 Step 3: Select Settings and click on Pause rule from the dropdown.

Please note: You will be able to pause the rule at any point. Once a rule has been paused, no reviews will be generated by that rule until the rule is unpaused.