Question
What happens to the previous manager's and direct report's 1:1s after changing managers?
Answer
When an employee changes managers in Lattice, the 1:1 relationship with the former manager will move to an Inactive relationship. The former direct report can view their inactive 1:1 by clicking into Plan 1:1s from their Home page.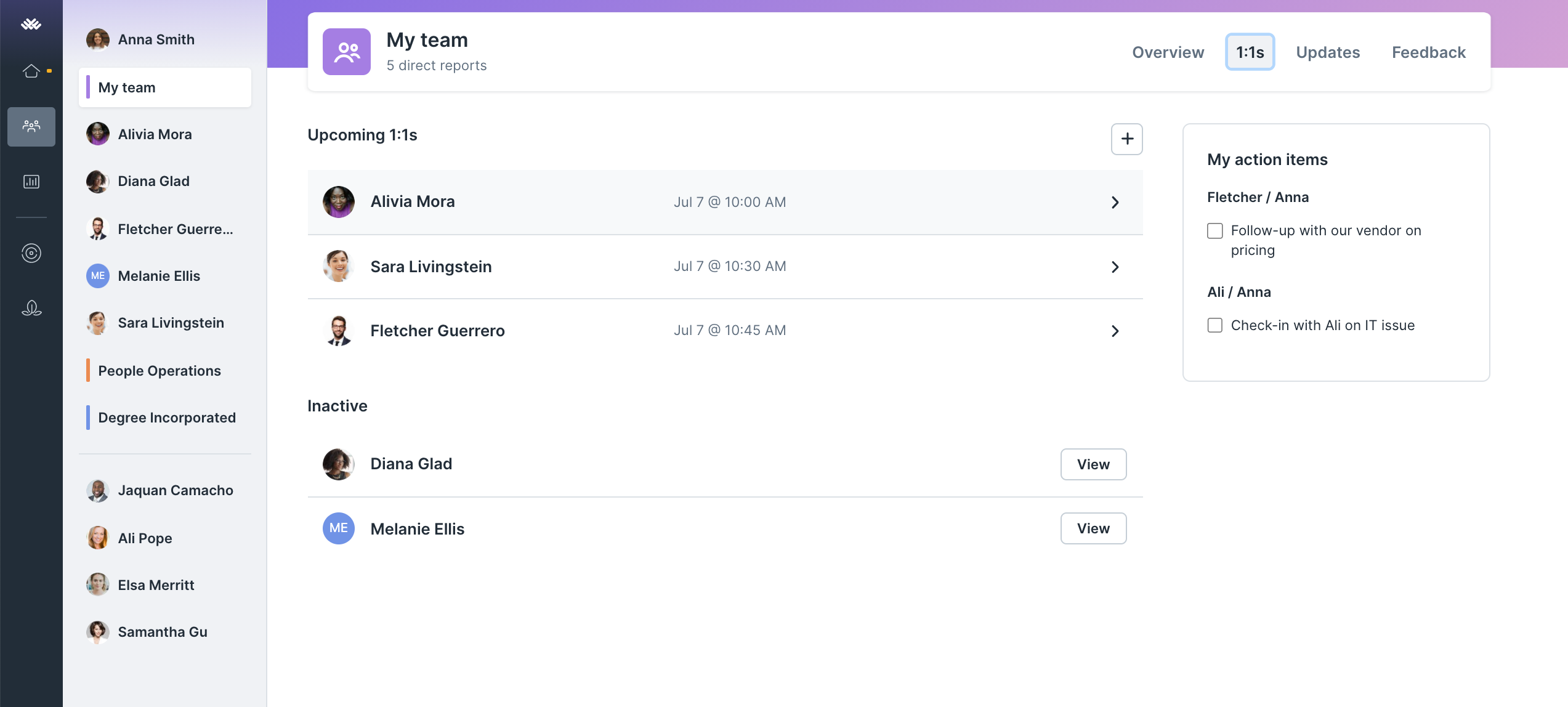 The new manager will not have visibility into past 1:1s meetings of their new direct report.