How an employee can clear their submitted updates.
While editing allows you to change a submitted update, clearing will completely remove all text from your update. You will no longer be able to access your previous submission, so please be sure that you intend to remove this update before clearing it.
Please note, you will only be able to clear an update that your manager has not reviewed.
To delete an update, follow the following steps.
Step 1: Navigate to People > Your Profile > Updates and click on the desired update.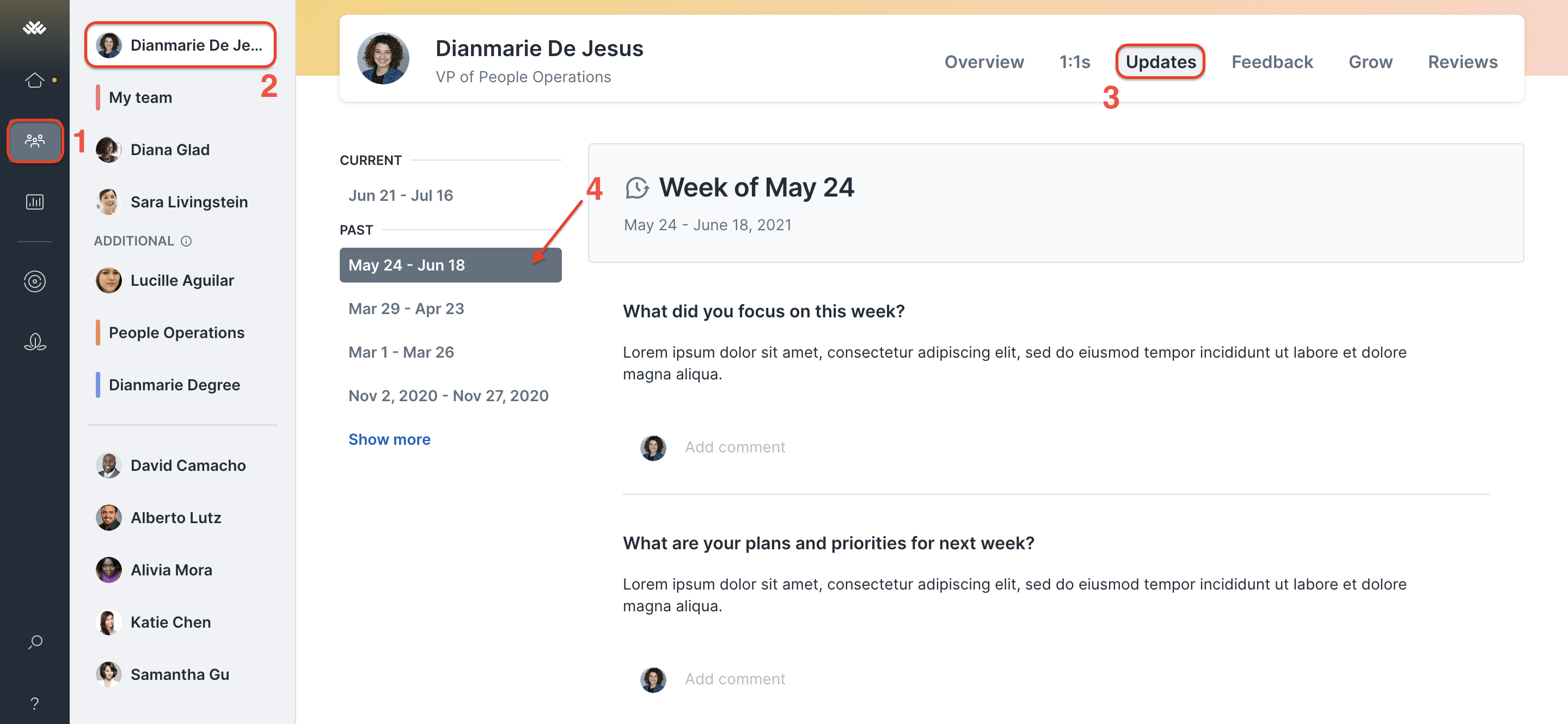 Step 2: Click on the Clear button at the bottom of your update.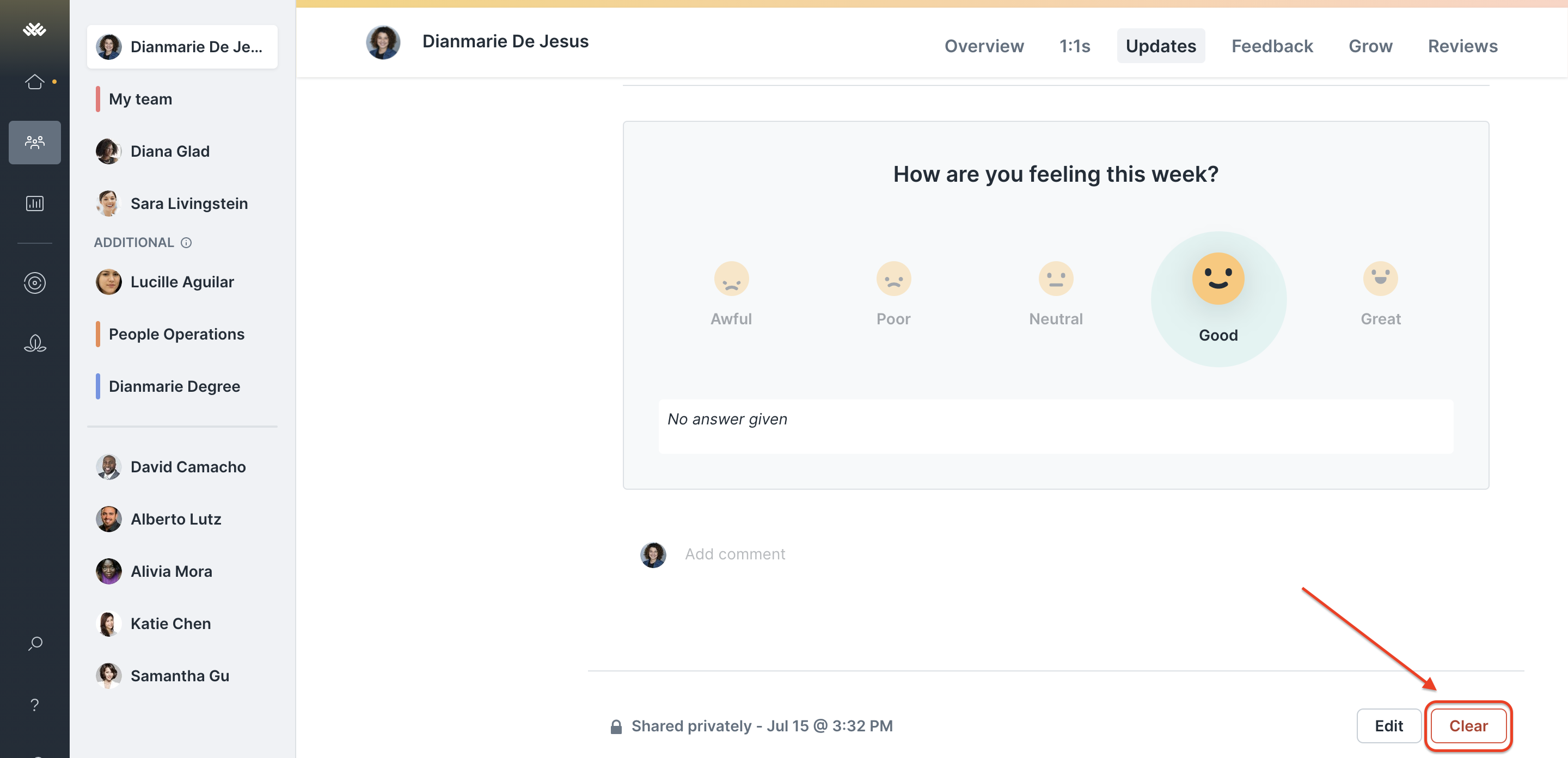 Step 3: A confirmation message will appear—select Clear to confirm.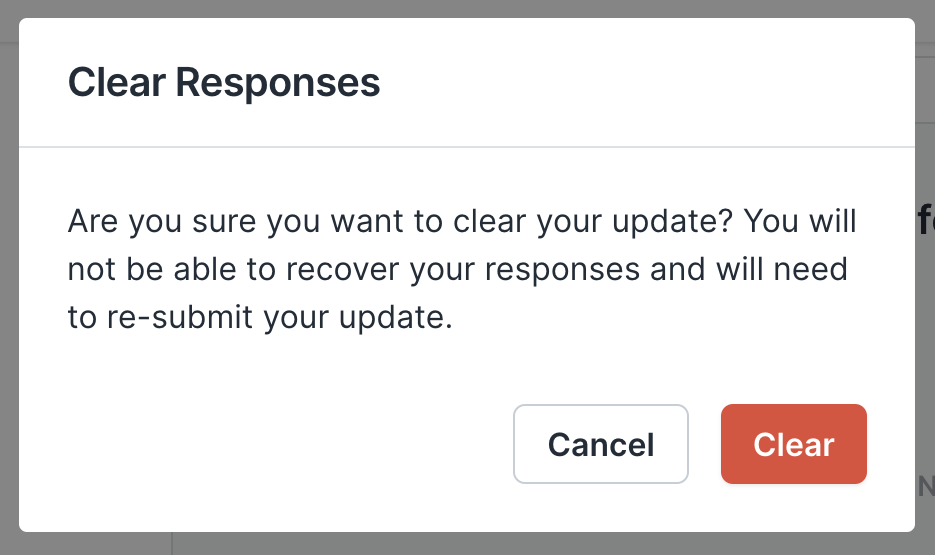 The next step, resubmit your update.