How admins can edit track groups
Editing Track Groups
Step 1: Navigate to Admin > Grow > Tracks > Track Groups.
Step 2: Beside the groups, select the ellipses (...) and click Edit track group.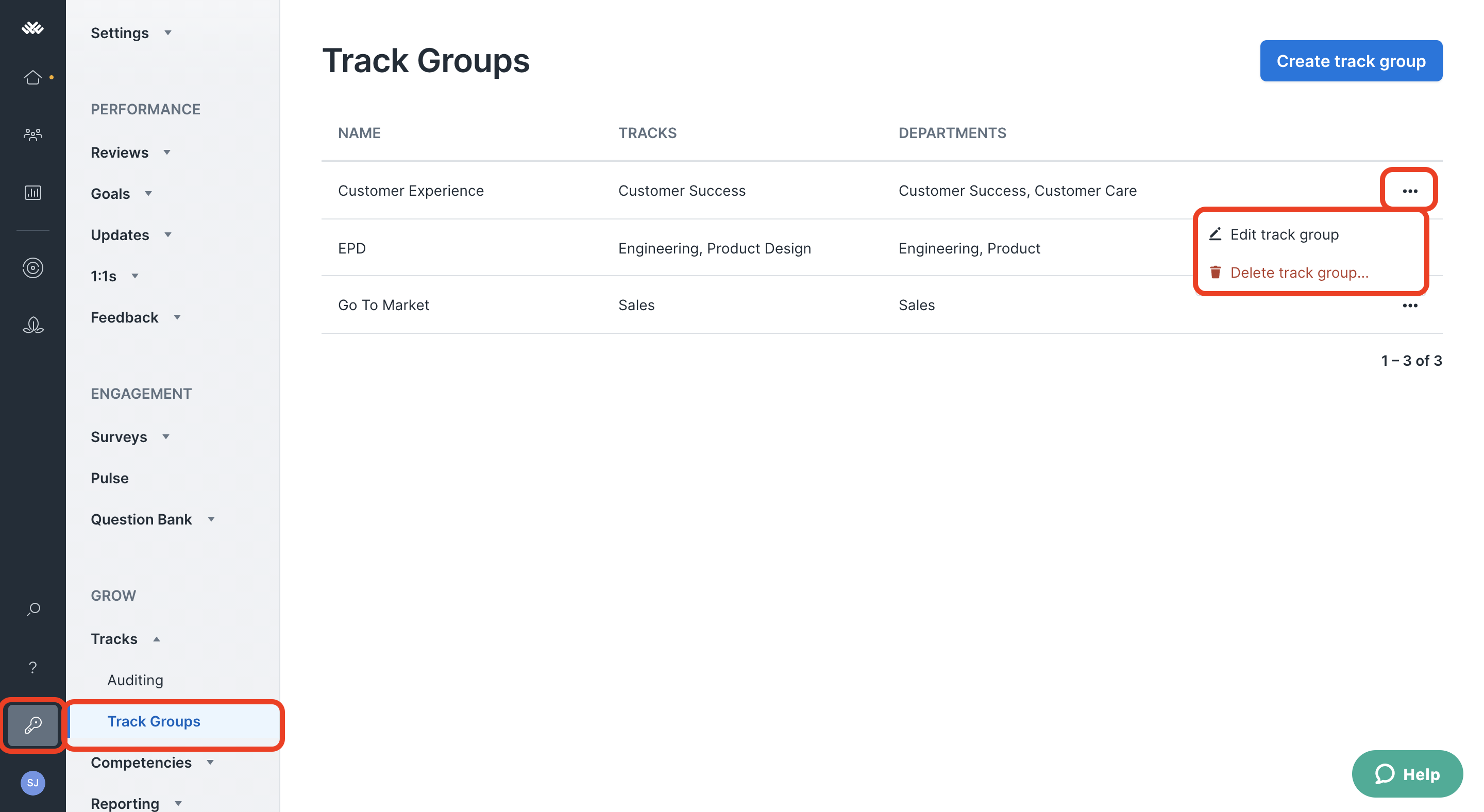 Step 3: A modal will appear with the current Track Group settings –– Make the desired changes to the name, assigned tracks, or departments.
Step 4: Select Edit track group.