Using function specific track templates with pre-loaded competencies, levels and expectations to help build and create career track frameworks.
This article covers the following topics:
Creating tracks from a track template
Step 1: Navigate to Admin > Grow > Tracks > Templates.
Step 2: Select specific track template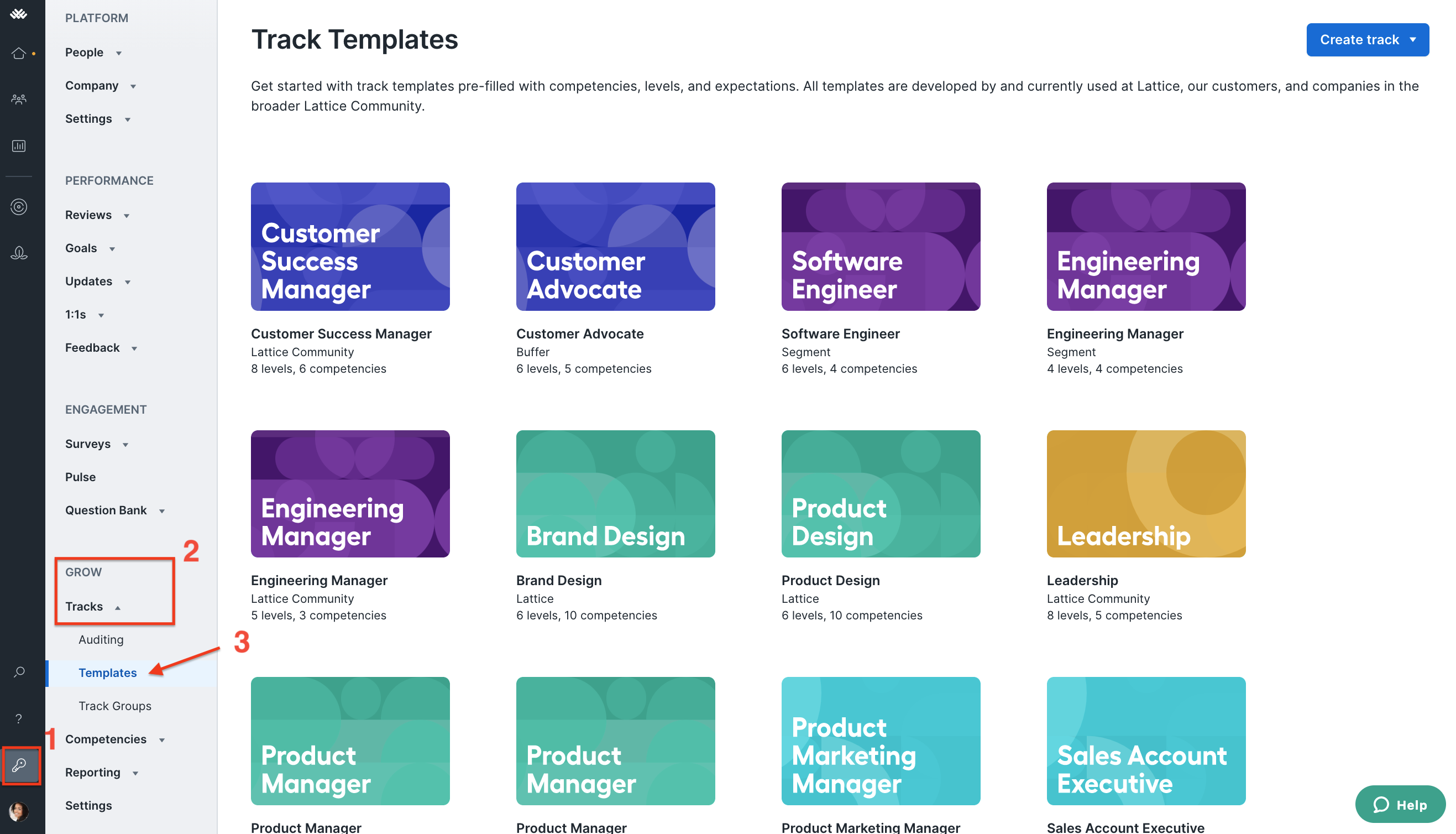 Step 3: Select Use this template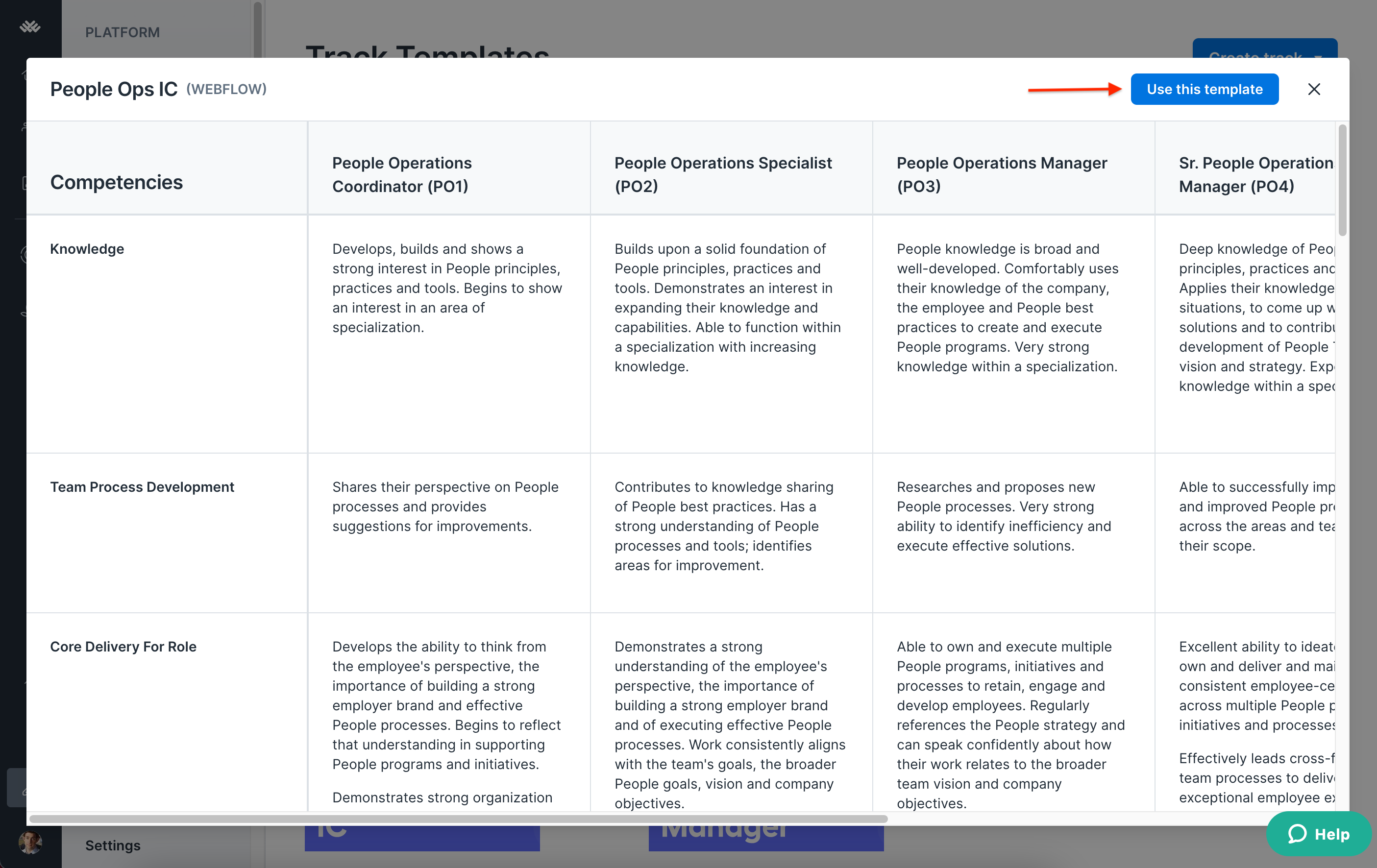 Step 4: Edit the template to include or remove competencies and expectations.
Referencing competencies from the Competency Library
Step 1: Navigate to Competencies > Library.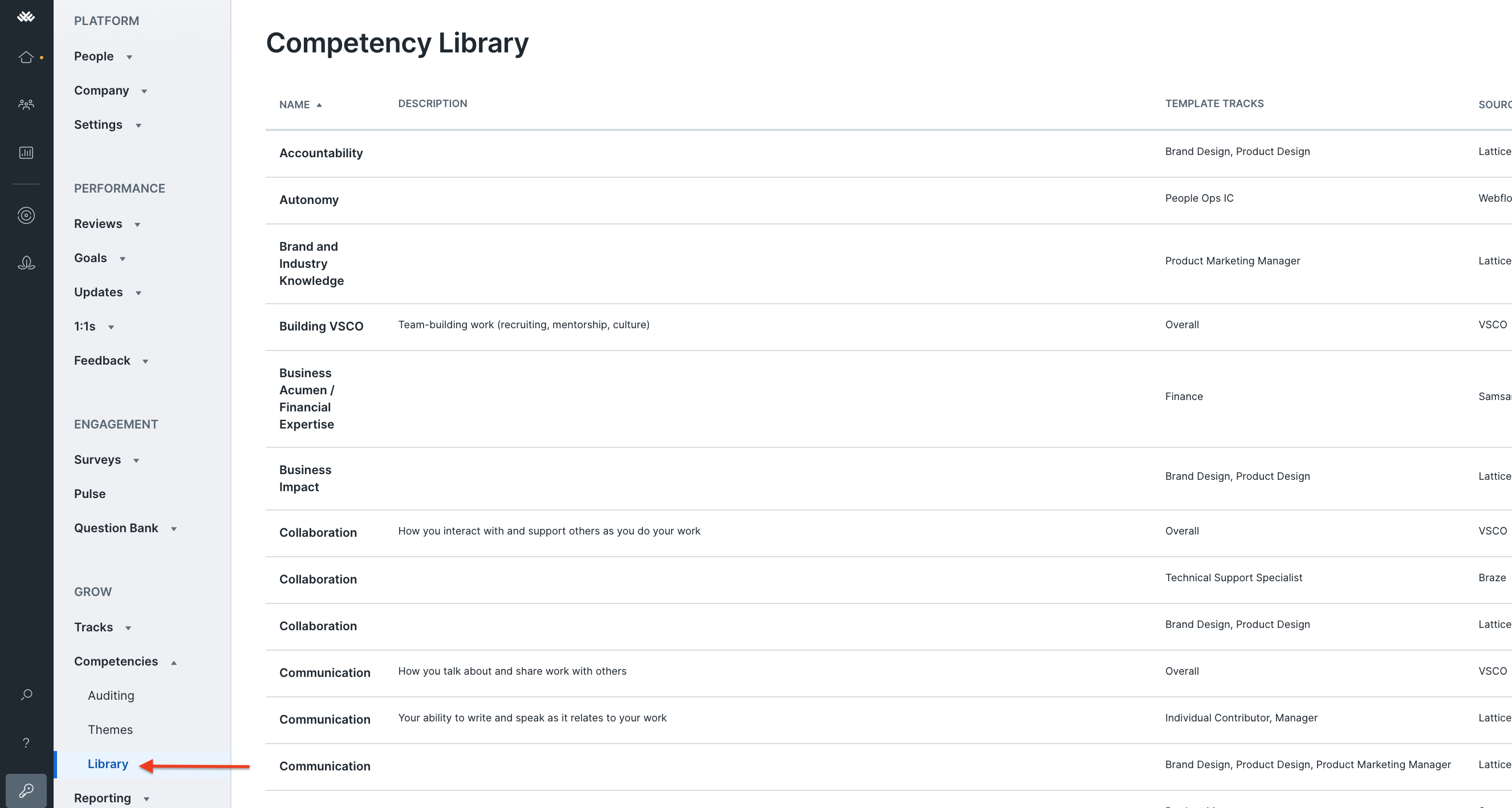 Step 2: Select a competency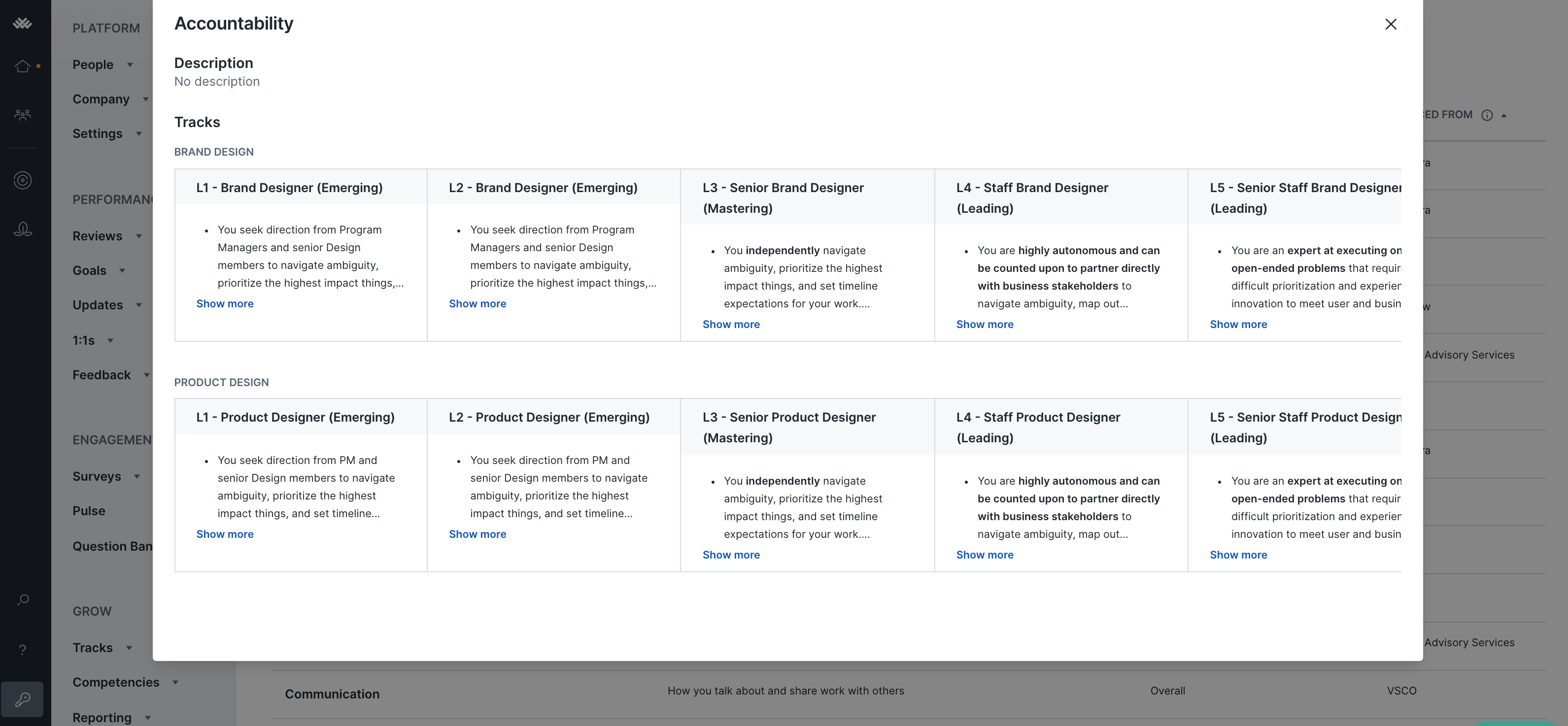 Within this view, you will see each track that is assigned to that competency along with each track levels.