How to unlock manager reviews when they are set to go last
Before you start
Please note, this does not prevent other reviewers that have not yet submitted their reviews. This only gives managers the ability to submit their reviews right away (without having to wait for their direct reports to receive others about them).
Unlock Manager Reviews
When you have chosen for managers to go last, your goal is for all reviews to be submitted before the manager writes and finalizes their manager review. However, there will likely be times where some reviewers are holding up the manager. In those situations, admins can "unlock" the manager review for an employee or all employees. To do this:
Step 1: Navigate to the Admin page > Reviews > Auditing.
Step 2: Select the Review Cycle of interest.
From here, you can either A) click Allow Managers to Submit to allow all "Locked" managers to start submitting their reviews.

Or, B) you can allow a specific manager to submit their review.
To open a review for a specific manager, find the name of their direct report under Reviewees and click on the ellipsis (...) to the right of their name. Then, select to Allow manager to write their review.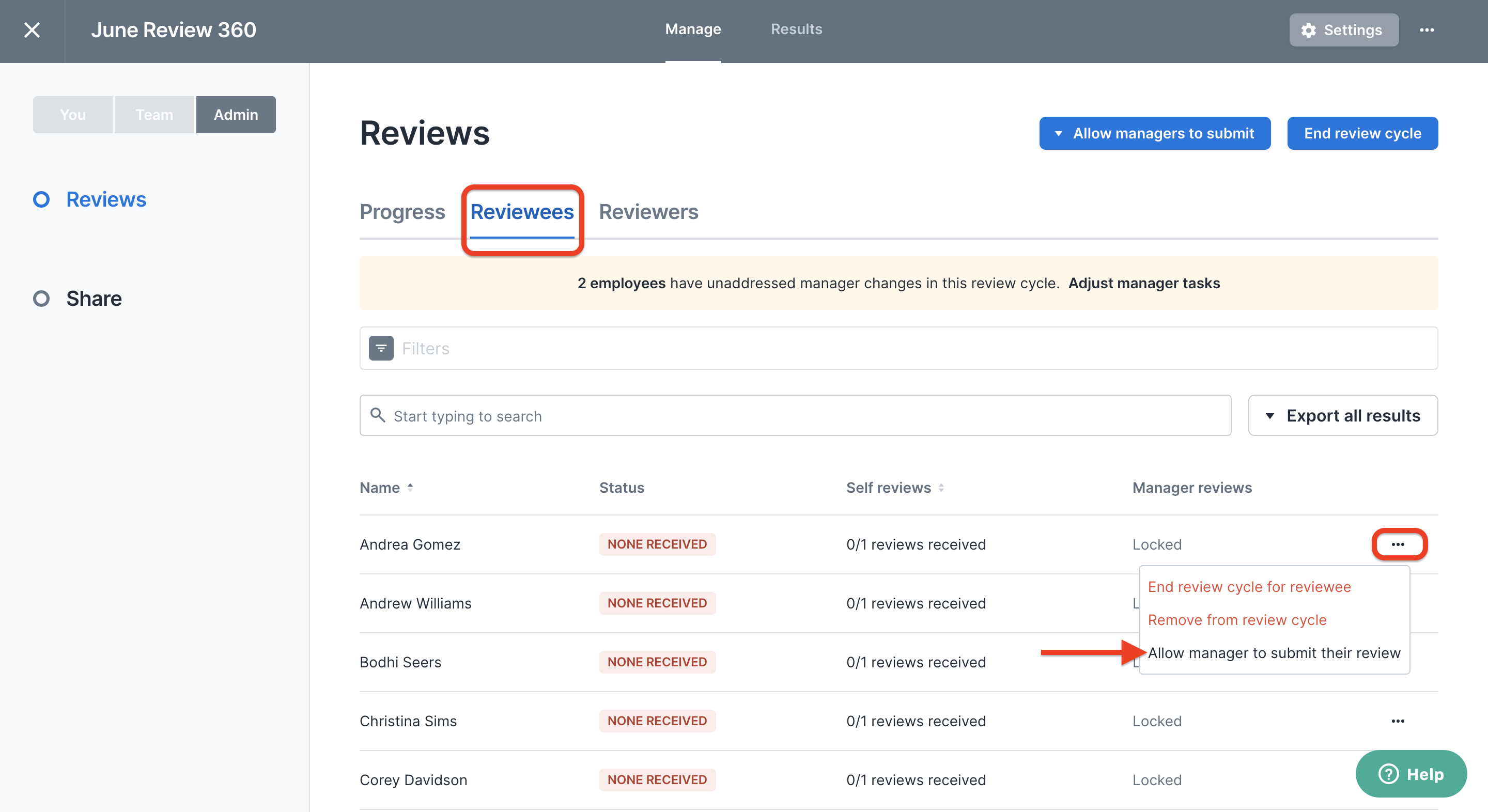 This will email the manager and let them know they can submit their review.