Calibration groups give admins fine-grained control over who is included in calibration sessions and what those participants can
see
during the calibration process.
As an admin, you can create as many calibration groups as necessary to complete the process. Often, these groups are separated by department, manager, or role.
Once you have created your group, you will be able to assign reviewees and participants to each group.
Before you start
If you cannot calibrate or administer calibration within the review cycle, you may not have the correct permissions to do so. Please reach out to the super admin of your account to grant you administer calibration custom role permissions.
Create a group
Step 1: Within your review cycle, navigate to Scores > Calibration groups.
Step 2: Click Create your first group.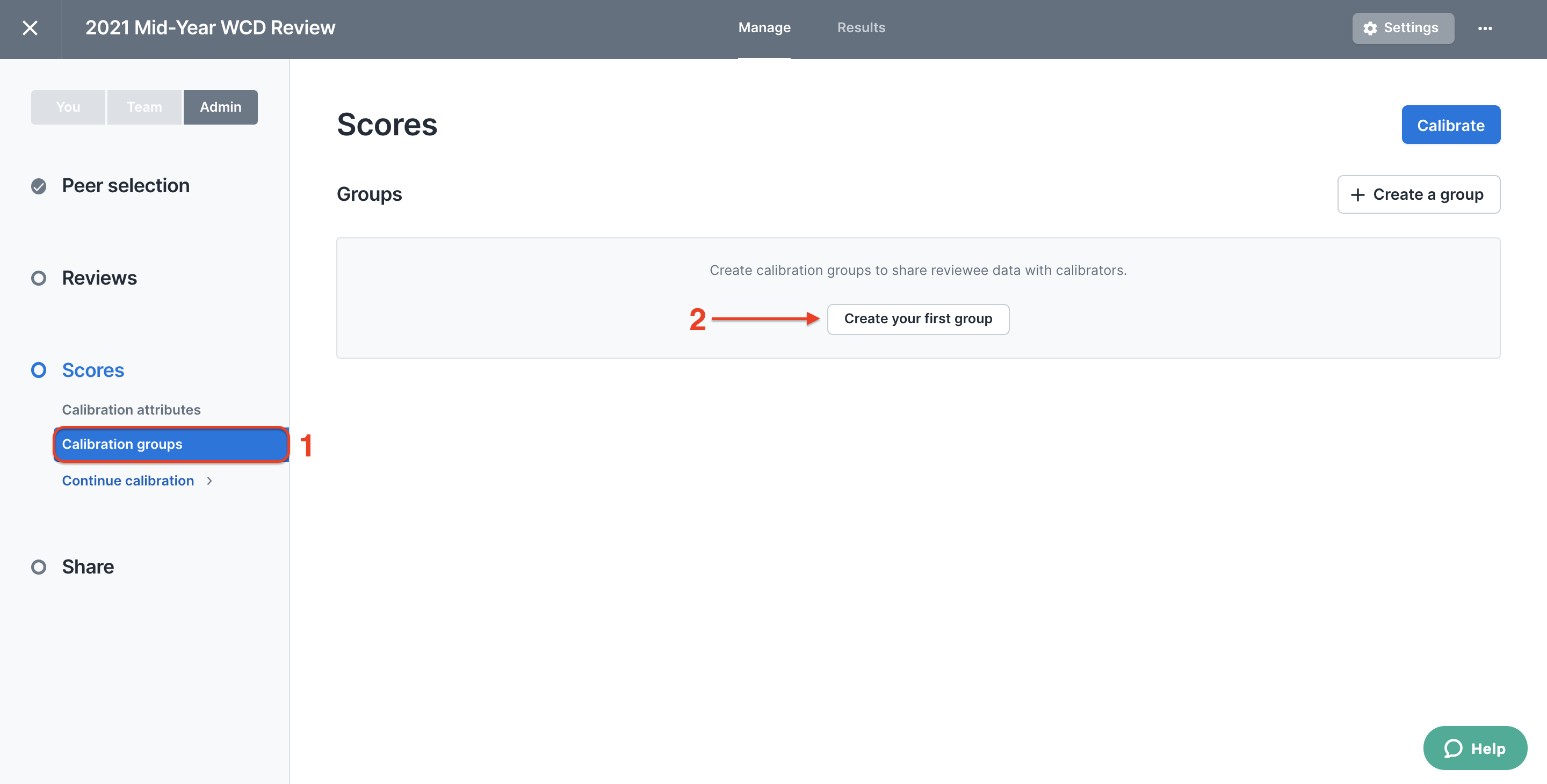 Step 3: Give the group a name and click Create Group.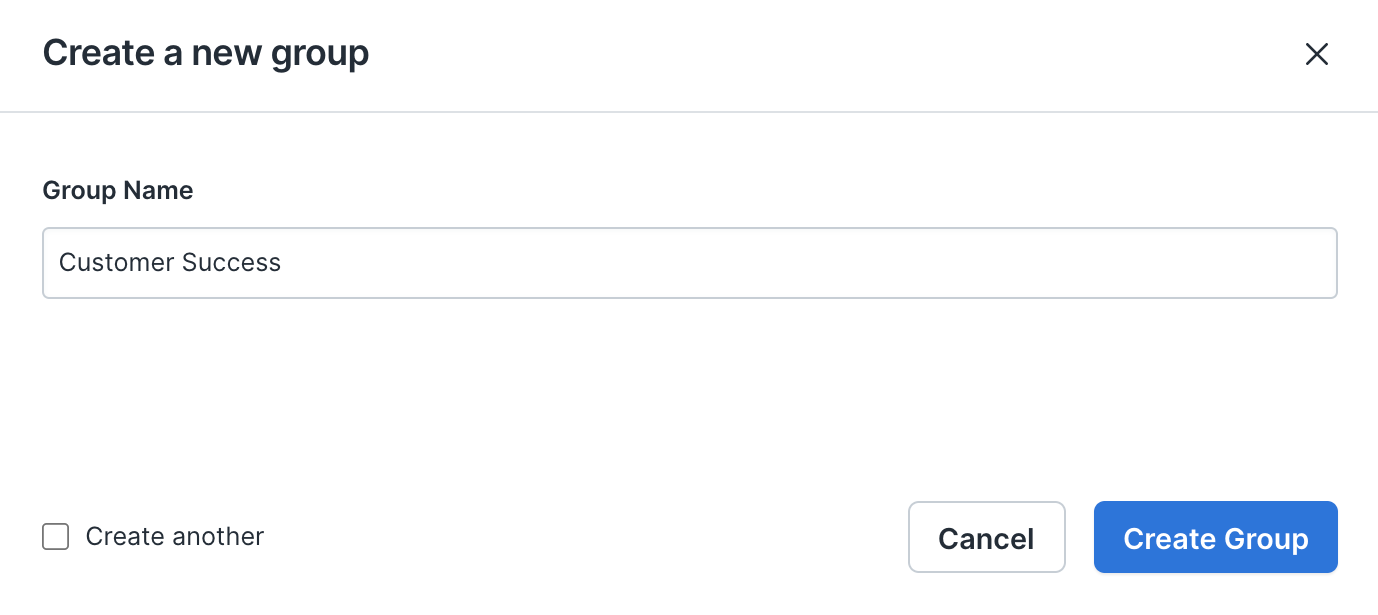 Next, add reviewees to the group.