How to change which reviews are shared with the reviewee post-launch
You'll be able to make the following changes in the cycle:
Editing if manager review and/or summary remarks are shared
Editing if/how direct report and peer review is shared
Editing who can control ending the review cycle
Turning sharing of scored attributes on/off
Turning sharing of weighted scores on/off
To edit any of the Deliverables settings (what is shared in a review packet) in a cycle, follow the steps below:
Step 1: Navigate to Admin > Reviews > Auditing.
Step 2: Select the review cycle.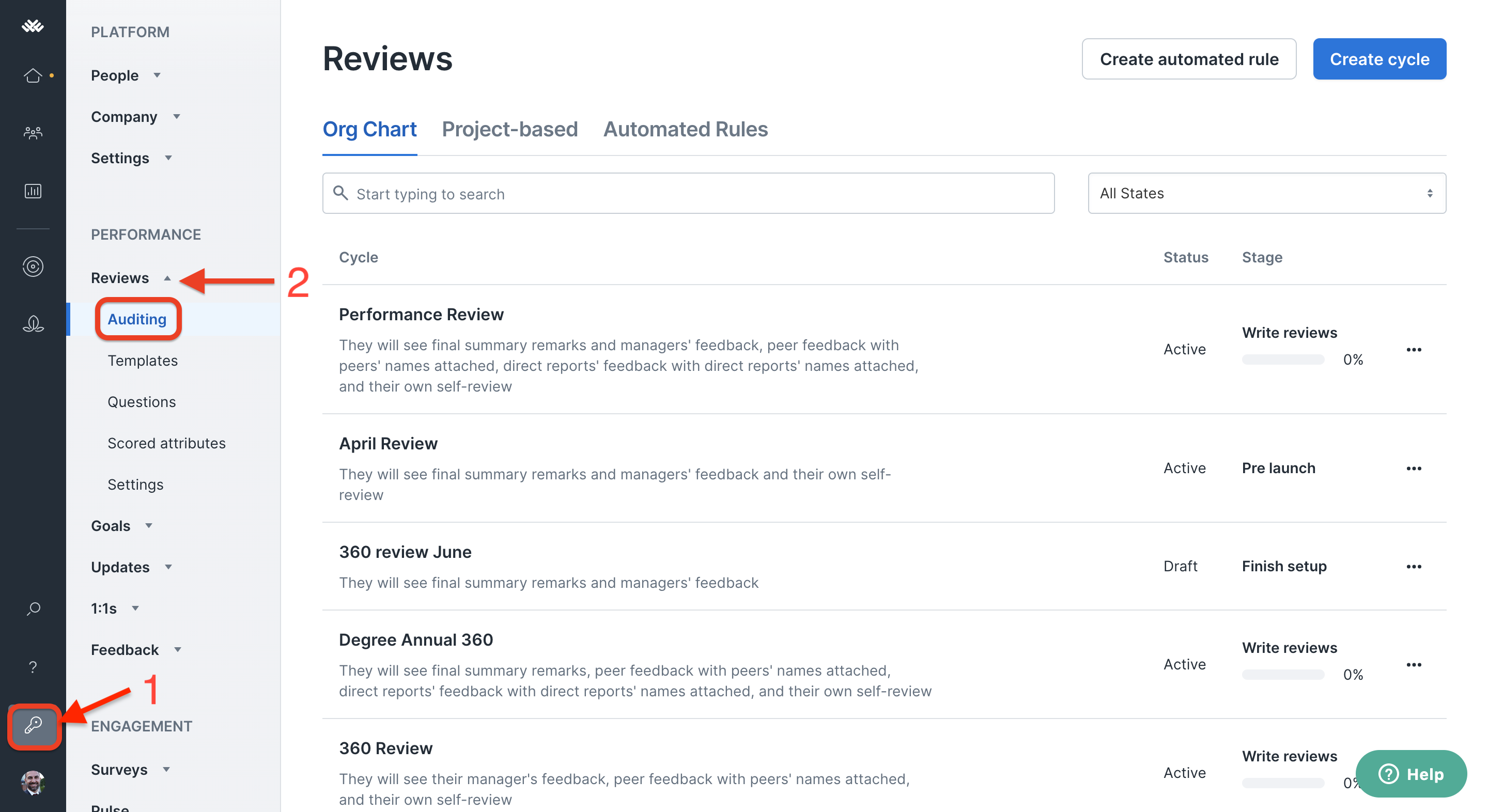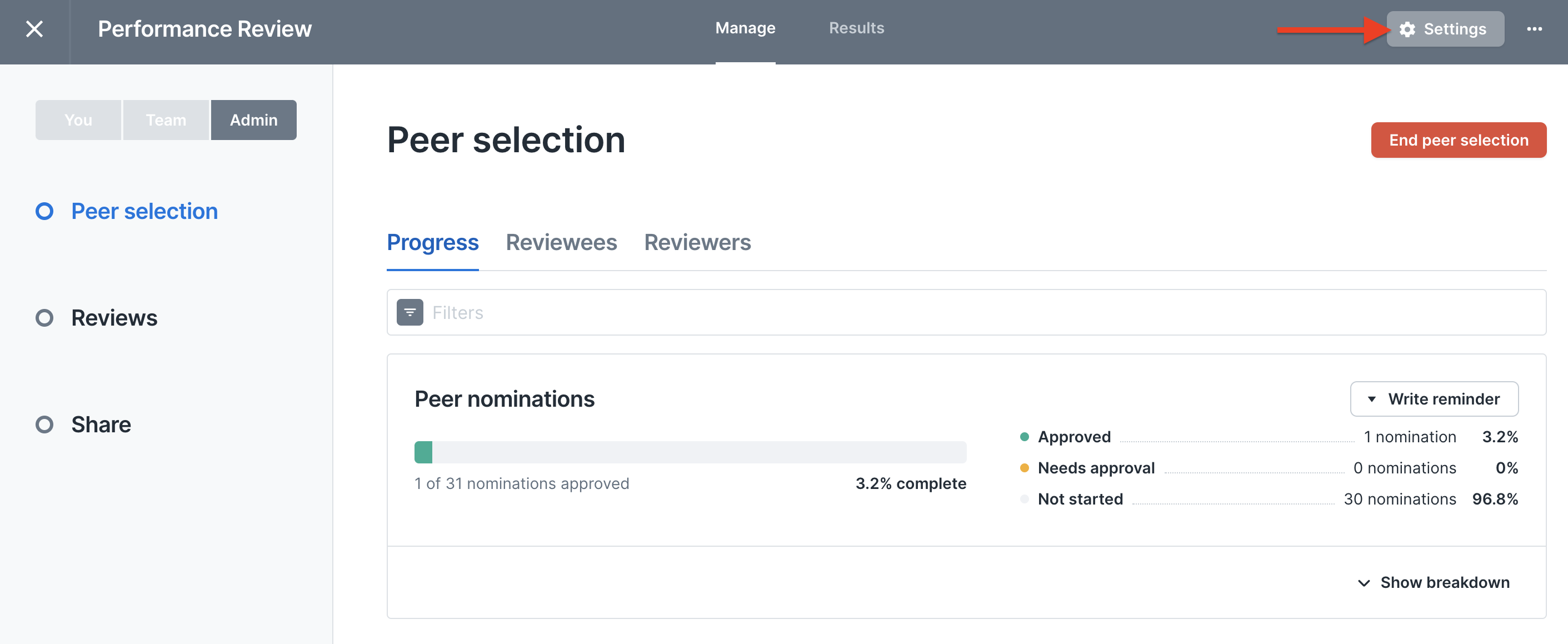 Step 4: Select Deliverables.
Step 5: Make your edits by clicking the bubble next to the desired visibility setting.
Step 6: Select Save.