How to change which reviews are shared with the reviewee post-launch
To edit any of the Deliverables settings (what is shared in a review packet) in a cycle, follow the steps below:
Step 1: Click into the review cycle in question from the Reviews Auditing page.
Step 2: Click on the "Settings" button top right.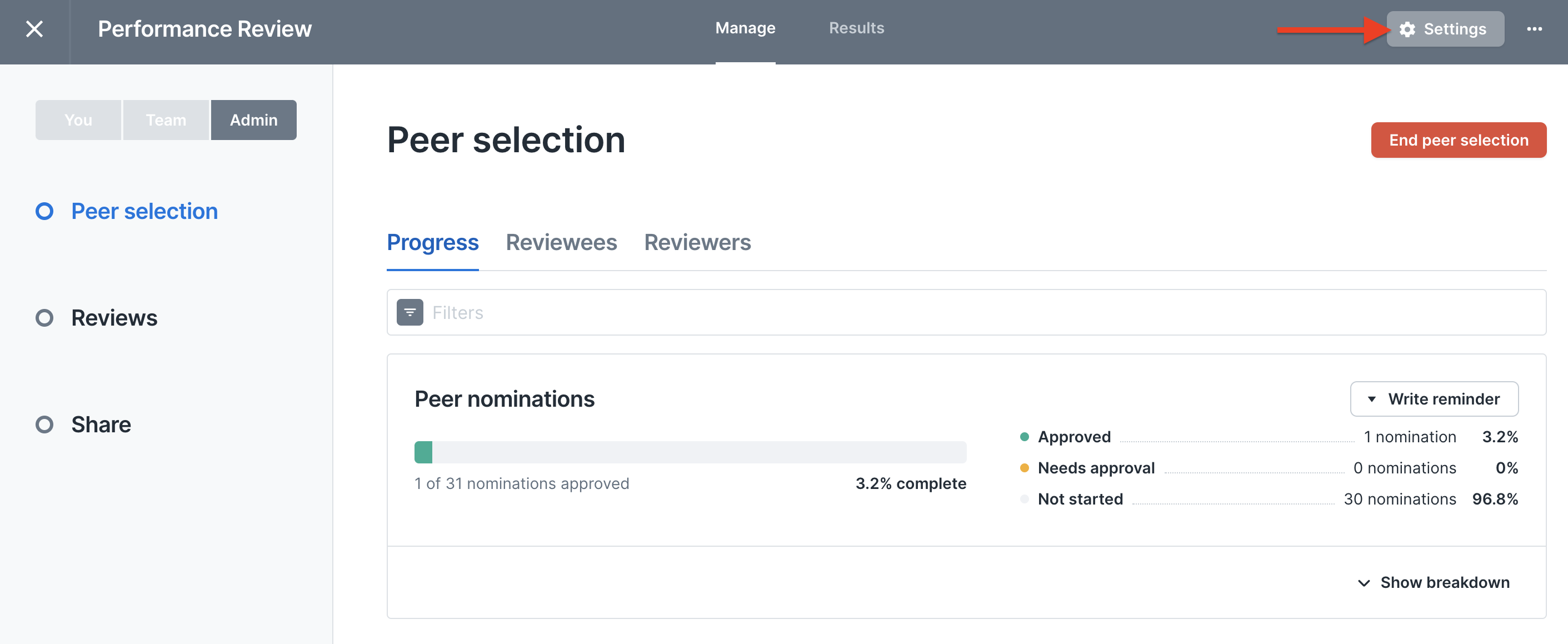 Step 3: Click on "Deliverables" on the left.
Step 4: Make your edits by clicking the bubble next to the desired visibility setting (be sure to click the "Save" button at the top of your screen when you're finished).
You'll be able to make the following changes in the cycle:
Editing if manager feedback and/or summary remarks are shared
Editing if/how direct report and peer feedback is shared
Turning shared of scored attributes on/off
Turning sharing of weighted scores on/off
Editing who can control ending the review cycle