Editing the Scoring settings in an Active Review Cycle
You'll be able to make the following changes in the active cycle:
Turn scored attributes on/off
Remove scored attributes
Add scored attributes
Turn calibration on/off
Turn weighted scores on/off
To learn more about the edits you can make post-launch, check out Editing the Settings of an Active Review Cycle.
Step 1: Navigate to Admin > Reviews > Auditing.
Step 2: Select the review cycle.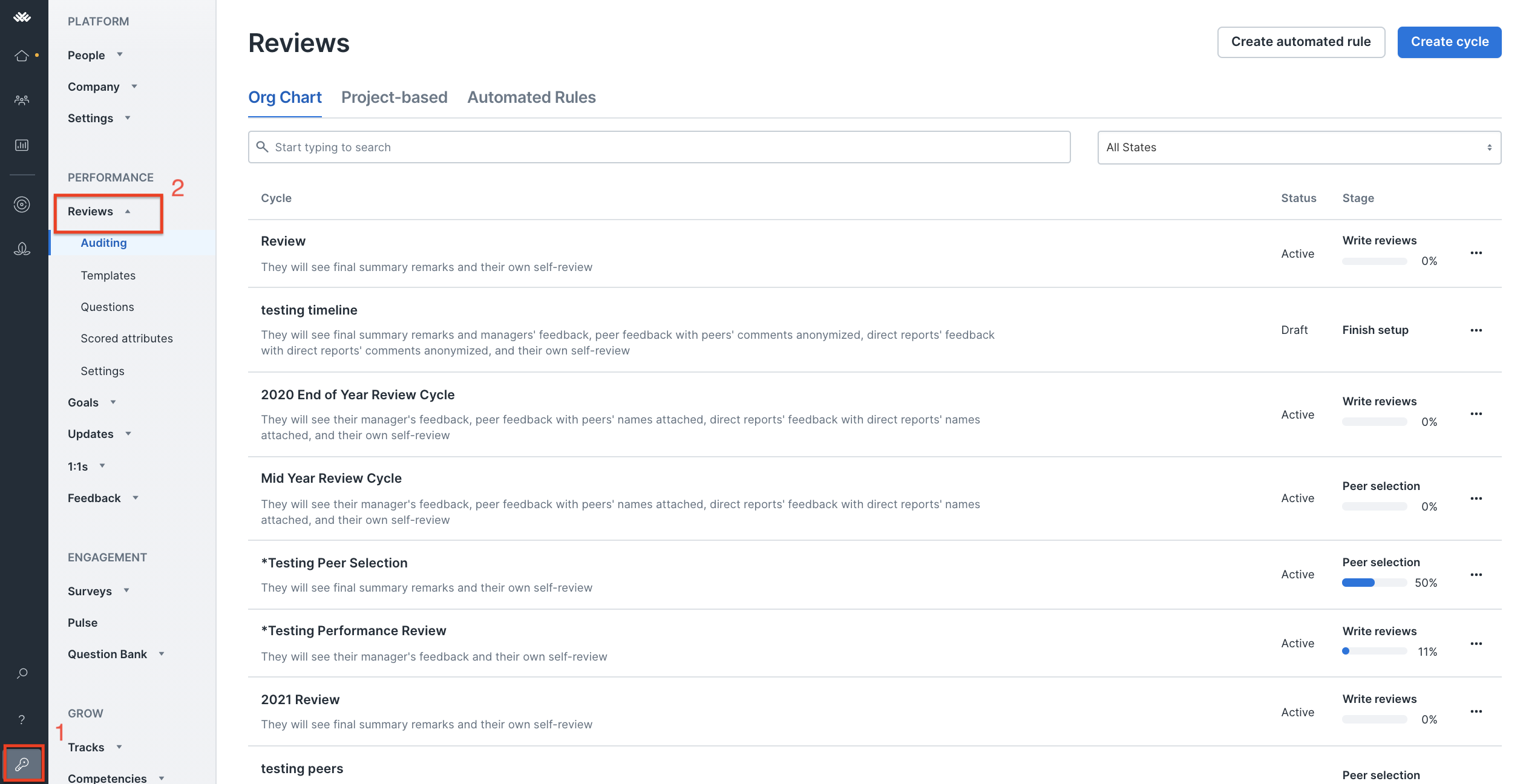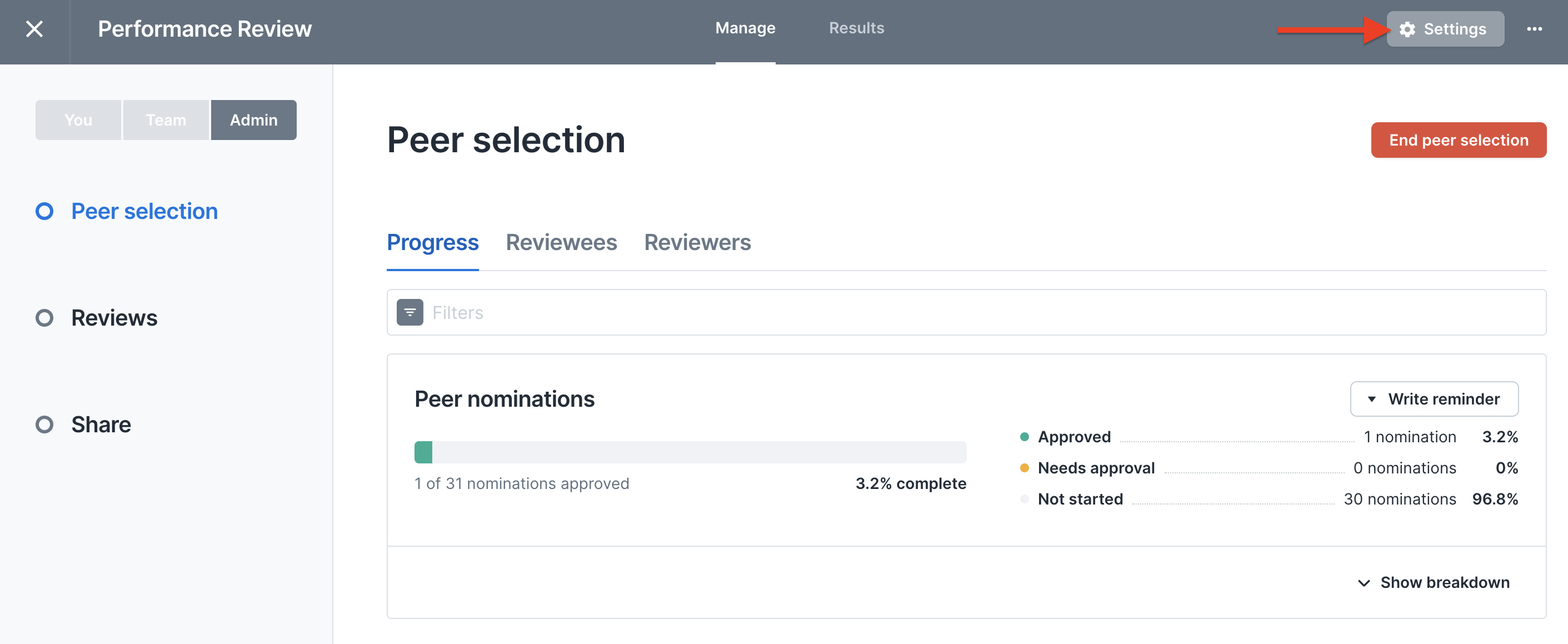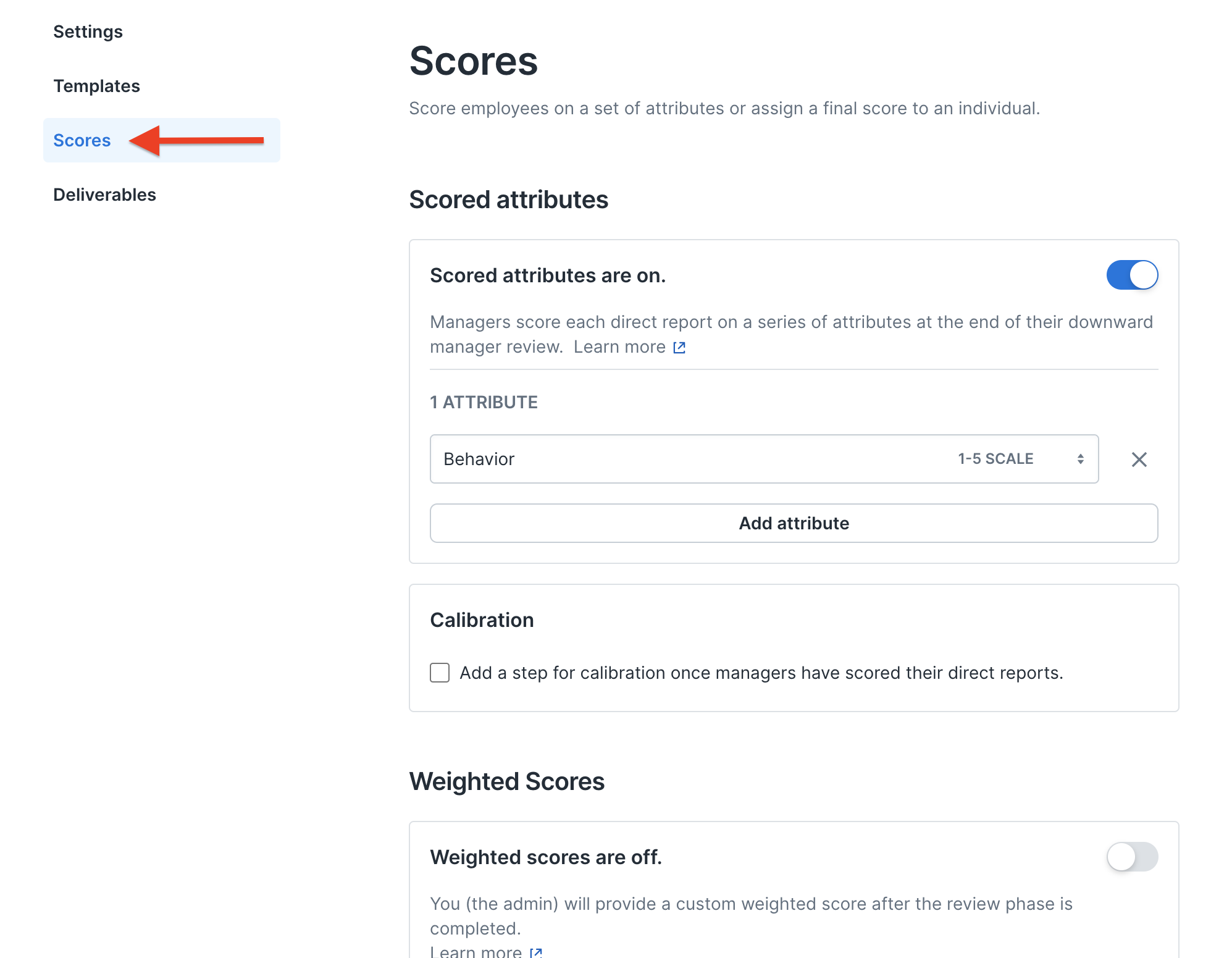 Step 5: Make your edits and Save.
Please note: Any deleted data will be exported as a CSV for your records. If you add scored attributes at this time, any scores that have been submitted will automatically be reopened and must be re-submitted.