Once you have created a review cycle, you may be able to edit most of the settings within the review cycle.
Before you start
Please note, this only applies for Org Chart based Reviews. To learn how to edit settings in automated rule, view Editing the Settings for Automated Rules.
Edit an active review cycle
Step 1: Navigate to Admin > Reviews > Auditing.
Step 2: Select the review cycle.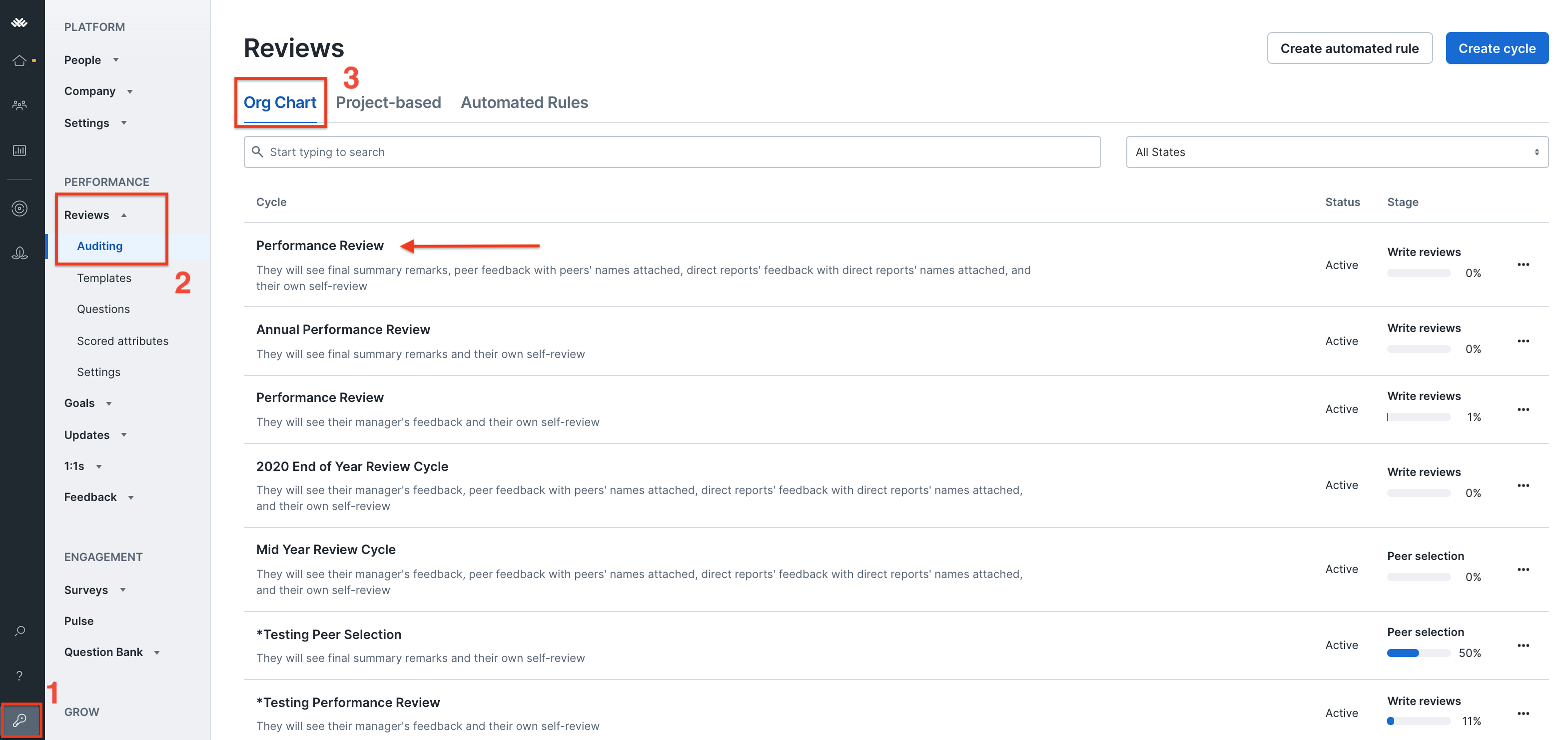 Step 3: Select Settings.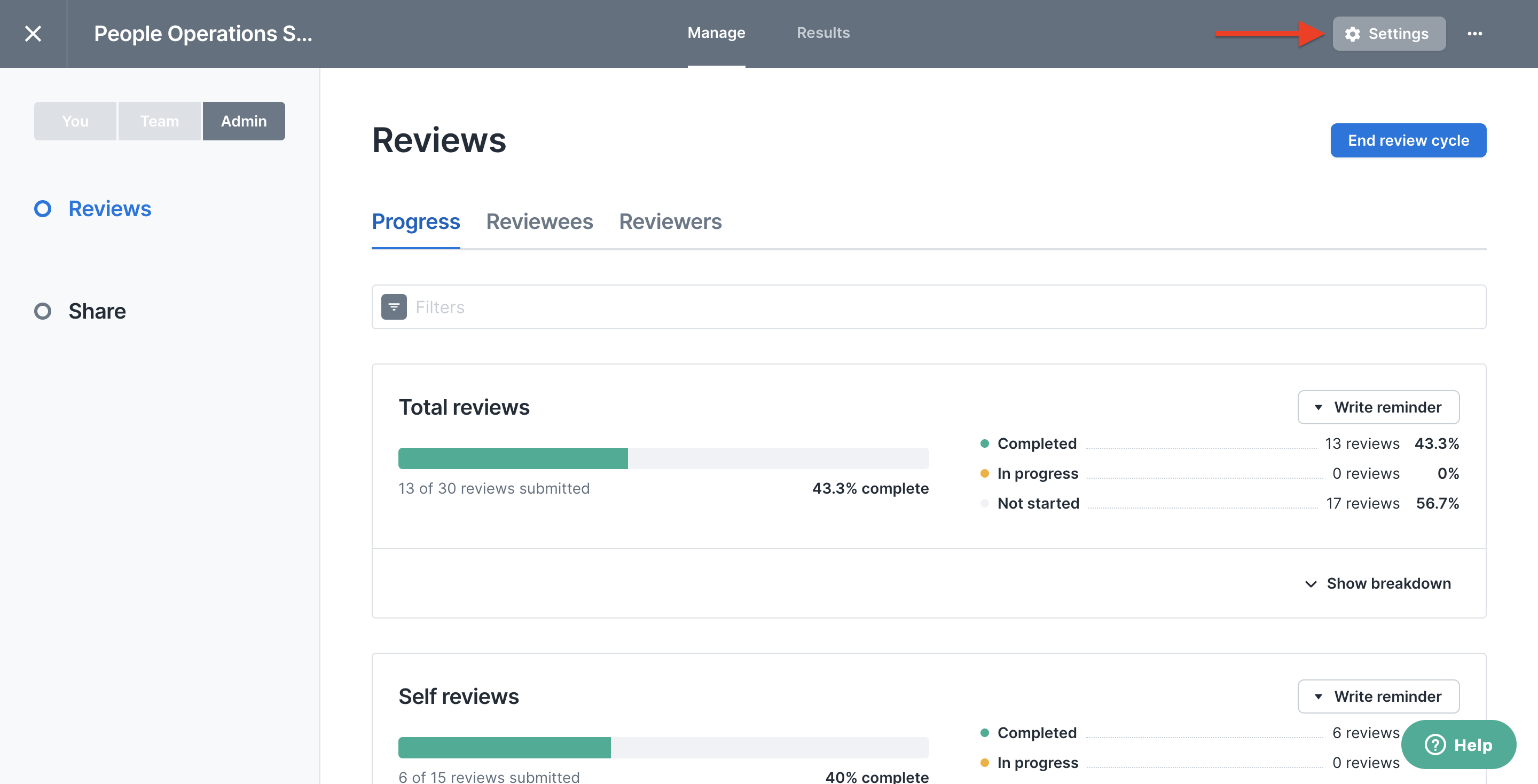 Review Setting
Cycle Name.
Peer reviews. You are able to edit what is allowed for peers to do and what is visibility is given to peers when writing reviews.
Manager (Downward) Reviews. If managers complete their reviews at the same time you will have the option to let managers preview reviews submitted about their direct reports. In a review cycle that is split into two parts (self/peer/upward and manager) this setting will default to on.
Please note: The Allow employees to draft reviews while peer selection is active setting is uneditable after launch.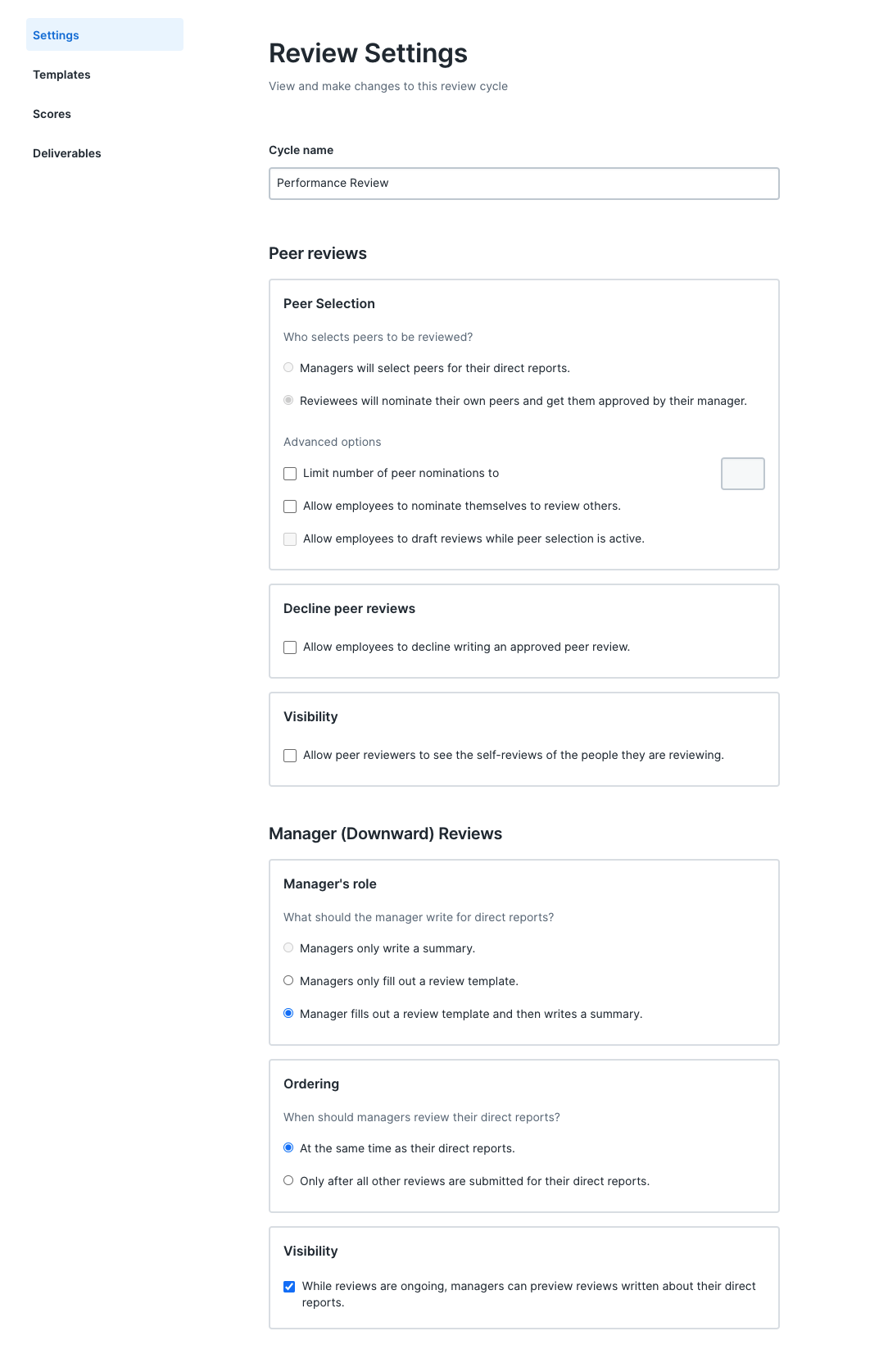 Templates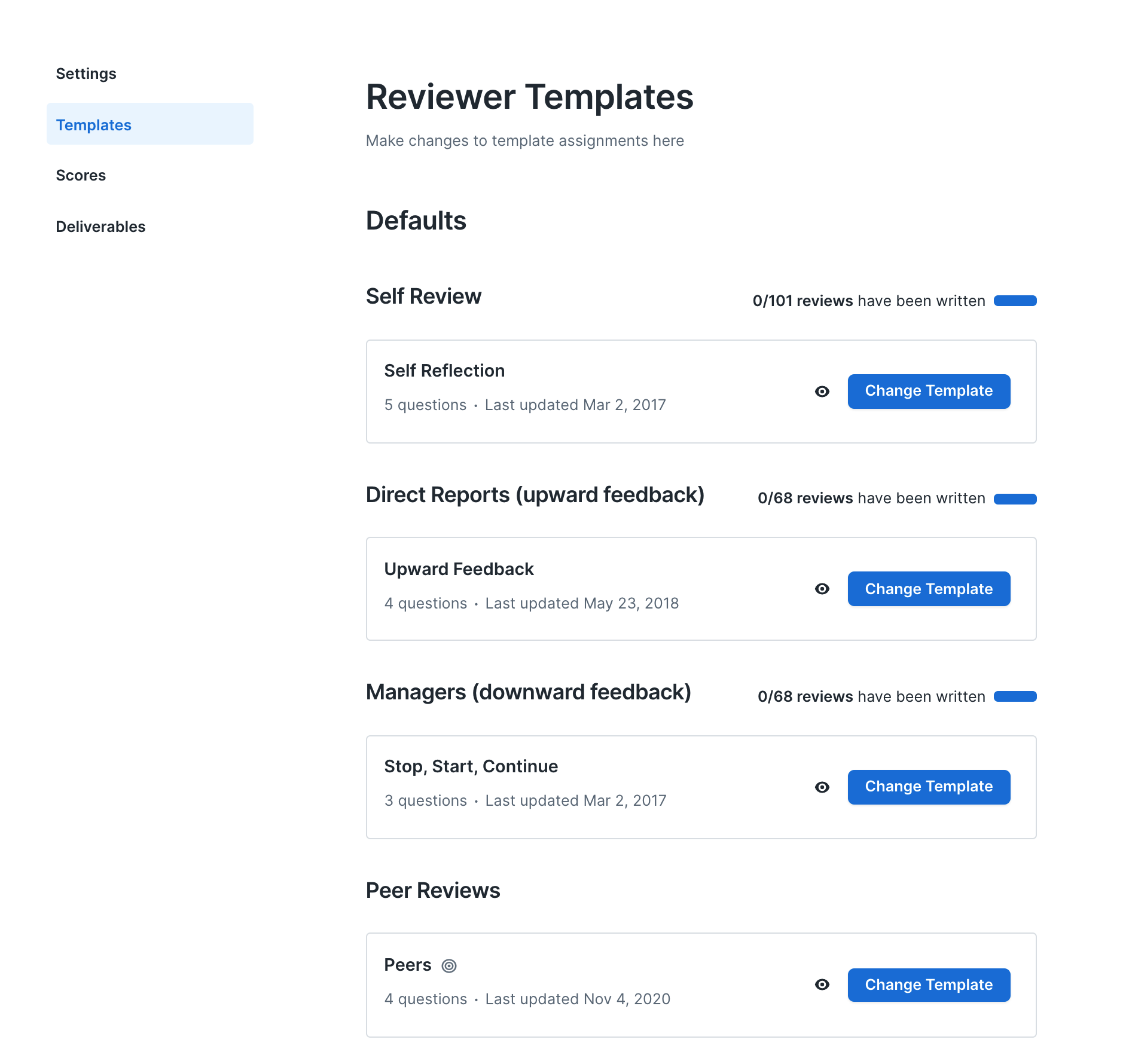 Scores
Scored attributes. You are able to toggle scoring and calibration on or off update specific attributes to include. To learn more on the overview of scored attributes, view Using Scored Attributes in Review Cycles.
Weighted score. You are able to toggle weighted scores on or off. To learn more on the overview of weighted score, view Weighted Scoring.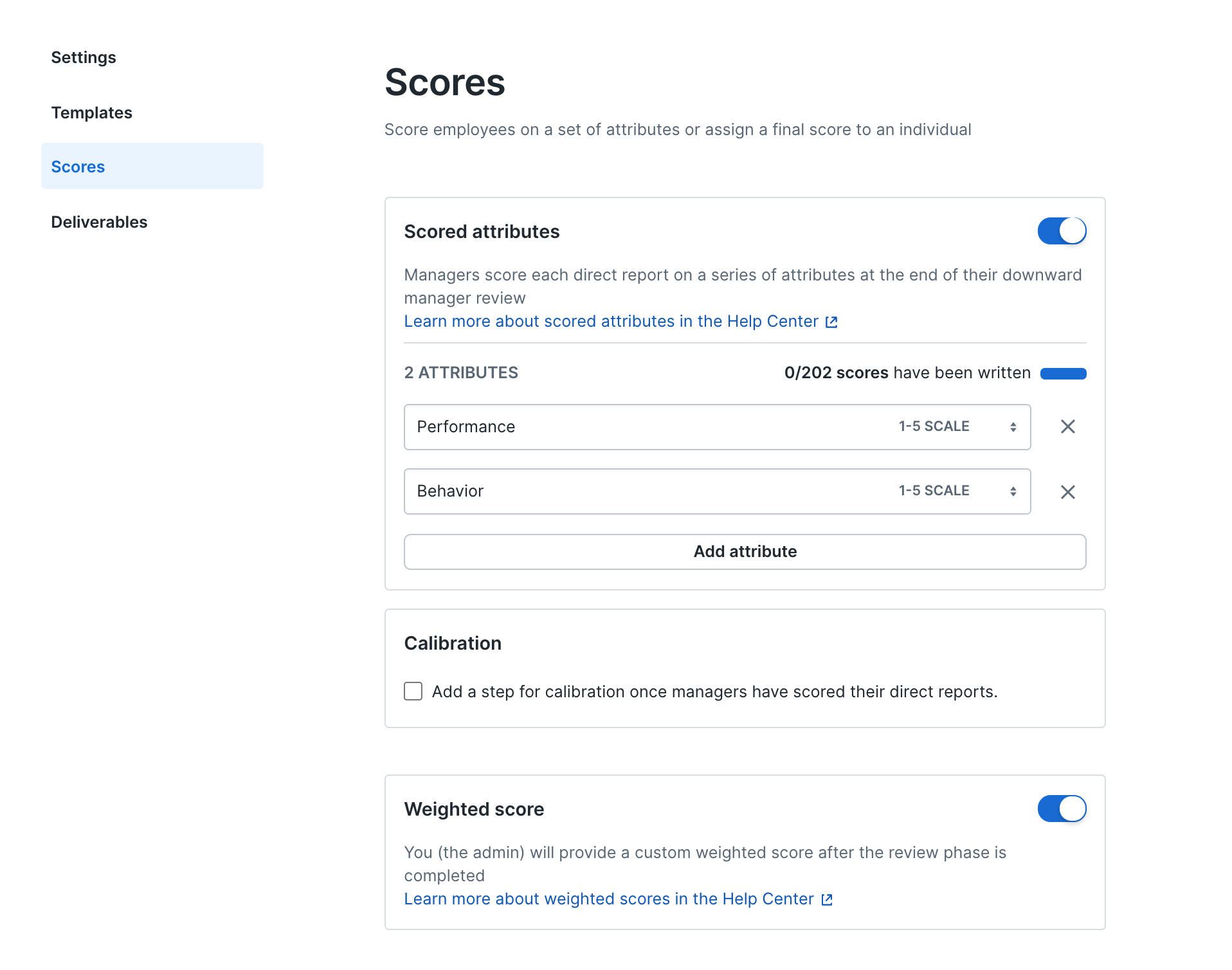 Deliverables
Reviews shared with the reviewee. To learn more on the overview of deliverables, view Review Cycle Deliverables.
Control. You can allow admins to end a review cycle allow managers to end the review cycle for their direct reports.