How to access review cycles for your direct reports
As a manager, you can easily access all the review cycles in which your direct reports have participated. This allows you to see all the submitted feedback in previous review cycles for all your employees from one place. This is also a great way to go into your current review cycle and continue where you left off. To view review cycles that your direct reports have been a part of, follow these steps:
View Individual Reviews
Step 1: Navigate to the People page from the discovery navigation.
Step 2: Under My team, select the desired report and click into their Reviews on the top toolkit.
Step 3: Click View [direct report]'s feedback.
View All Reviews
Step 1: Navigate to the Reporting page from the discovery navigation. S
Step 2: Click into the Reviews section.
Step 3: Select Manage team.
Step 4: In the Team section, select the employee whose review you would like to view under Direct Report.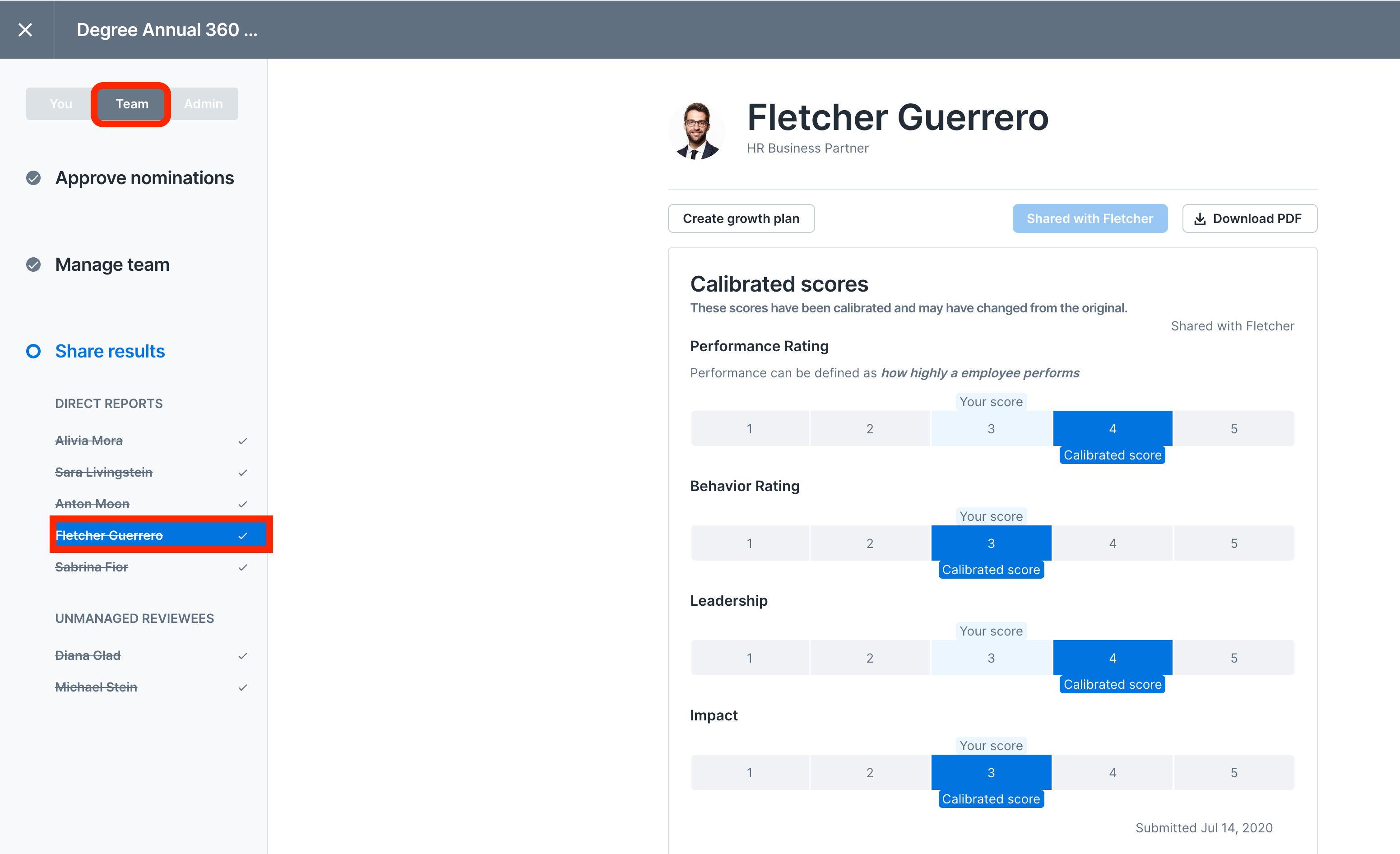 If calibrated ratings have been enabled on your account, you will be able to view the average score for all reviewers for any rating and competency questions for your report.