How to share a packet with your direct report, WITH summary remarks
After a review cycle has ended, it's important that the feedback is processed and shared with every employee. Lattice provides managers and administrators with clear final steps to ensure that all the feedback is collected and delivered to the employees once the review is done.
Managers finalize review packets and share summaries
Email notification
When the review is ended (either individually or en masse), Lattice will send an email notification to you letting you know the review cycle has ended and it's time to review responses and share packets with employees. Clicking into View Responses will take managers to the Finalize Packets page.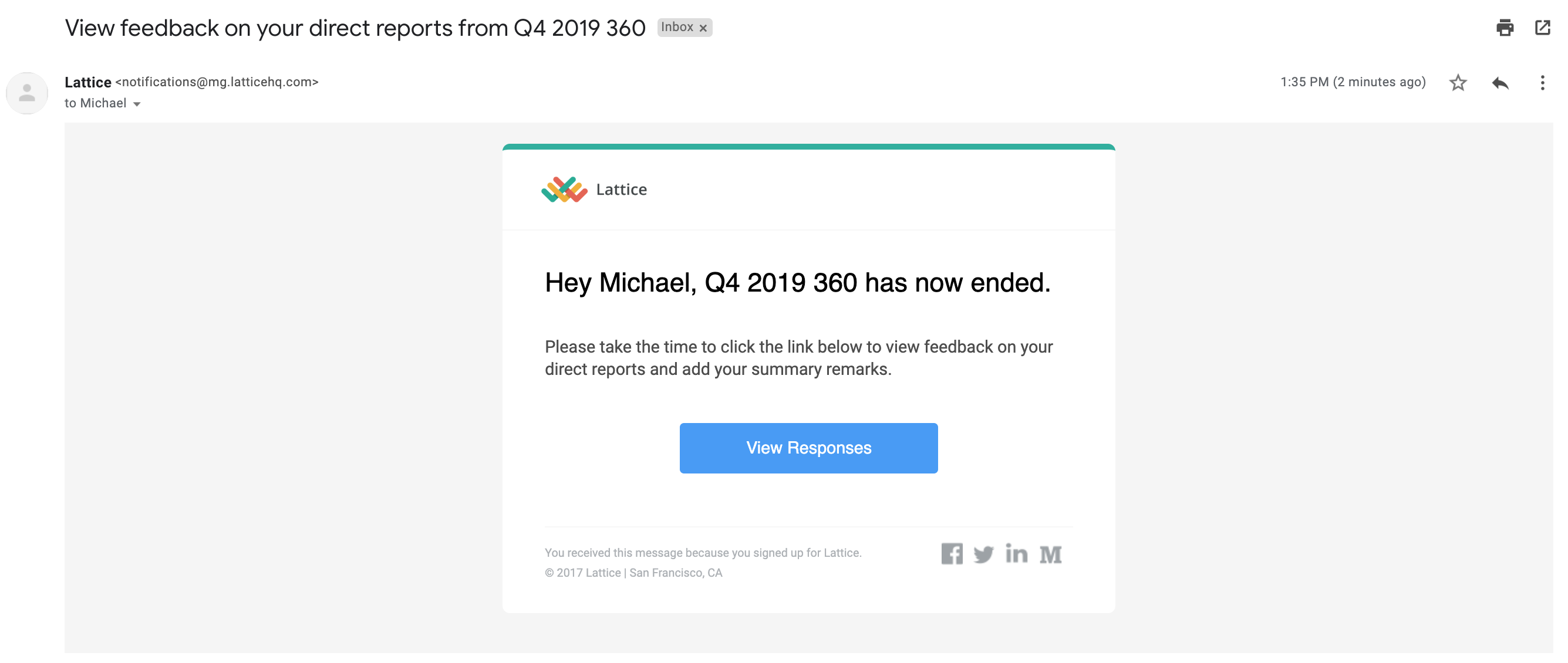 Home page: Finalize review packets task
Step 1: On the Home page, click Finalize review packets for the review cycle you'd like to finalize.

Step 2: Click into Team so that you're able to view your Direct Reports.
Step 3: Under Direct Reports, choose which report's review you'd like to share.
Step 4: Provide your manager summary within the text box. You can use the context panel to view the direct report's:
Current and past reviews
Past Feedback
Goals
Competencies
Growth Areas
Updates
1:1s
Calibration notes, if applicable
Note: For additional context, select View individual development plan to see the direct report's growth area and career vision, if applicable.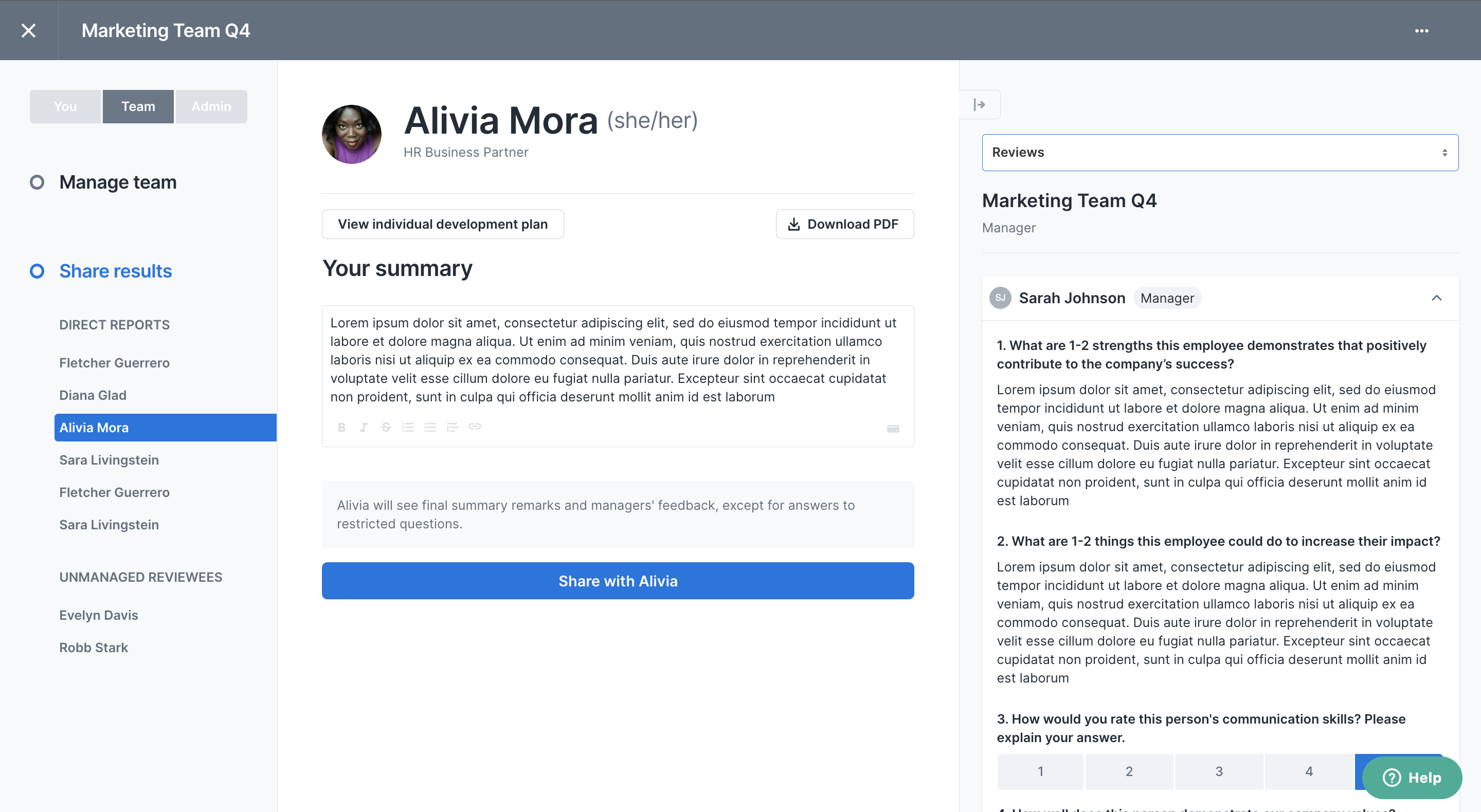 Step 5: Click on Share with (employee name).
Please note: If in the Calibration phase of the review cycle, the manager will draft their summary but cannot submit it until calibration has ended.
This view also allows you to download and save a PDF version of the review packet's manager and employee view. Once the manager's summary and review packet is shared, you will still have access to the PDF.