How to access your saved view on the You Page
Any users who have had a saved view shared with them will access their Survey view on the "You" tab, under the "Engagement" section.
Step 1: Log in to your Lattice Account.
Step 2: Start on your Home page, and select "View results" found within your Profile Card.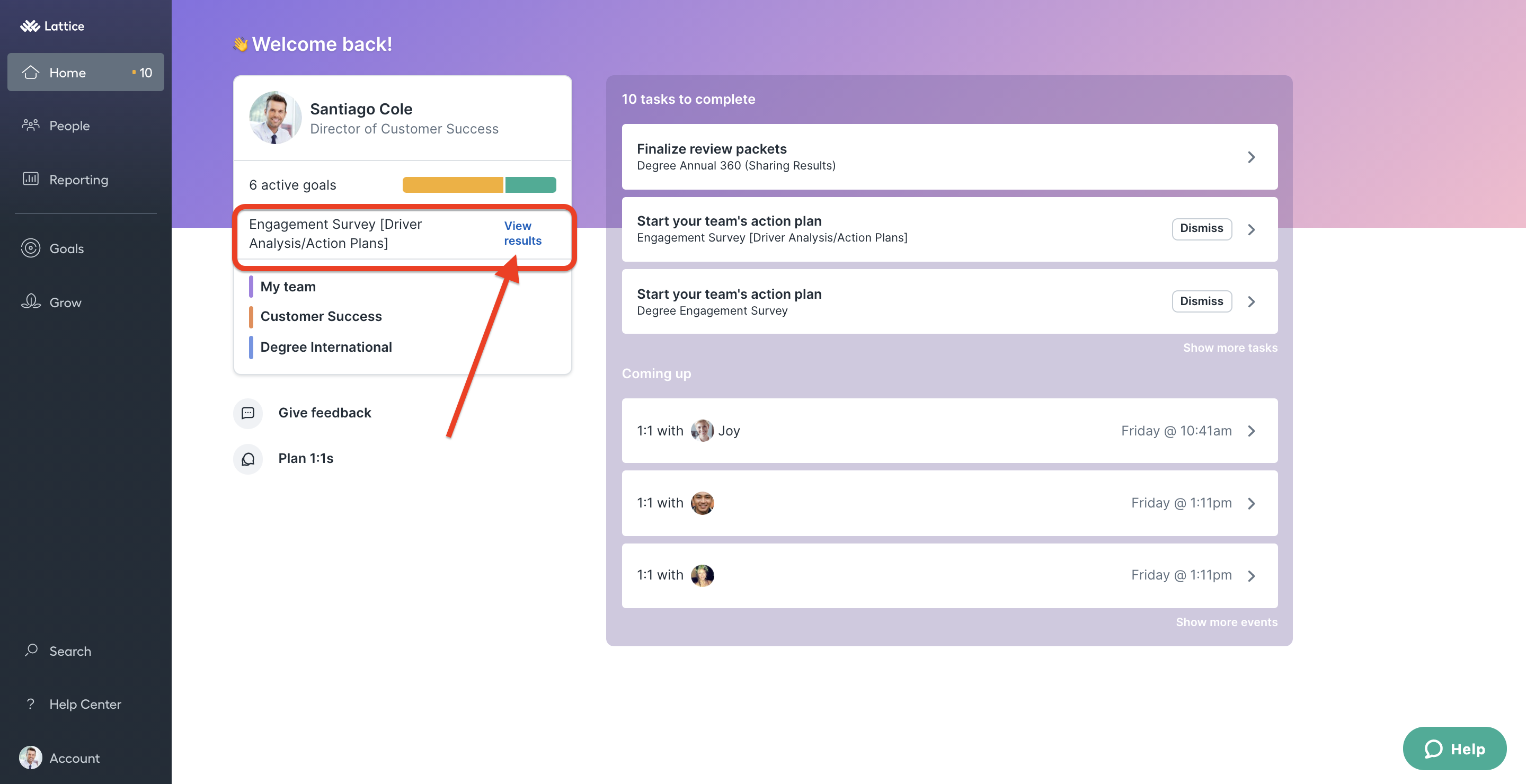 Learn how to create a Saved View of your Pulse survey results with anyone at your company by checking out Sharing Pulse Survey Results.

Note: If multiple Saved Views have been shared for the same survey, there will only be one link.
Saved Views can also be accessed from your initial email notification. Select 'View your report' to be directly taken to your Saved View in Lattice.