How to set agenda templates in a 1:1 (formerly recurring talking points)
Employees are able to create customized agenda templates, for agenda items they'd like to discuss regularly in their 1:1 relationships. Agenda templates are an organized way to add recurring talking points to your 1:1 meetings.
Creating an Agenda Template in your 1:1 Meeting "Settings"
Step 1: On your Home page, select "Plan 1:1s."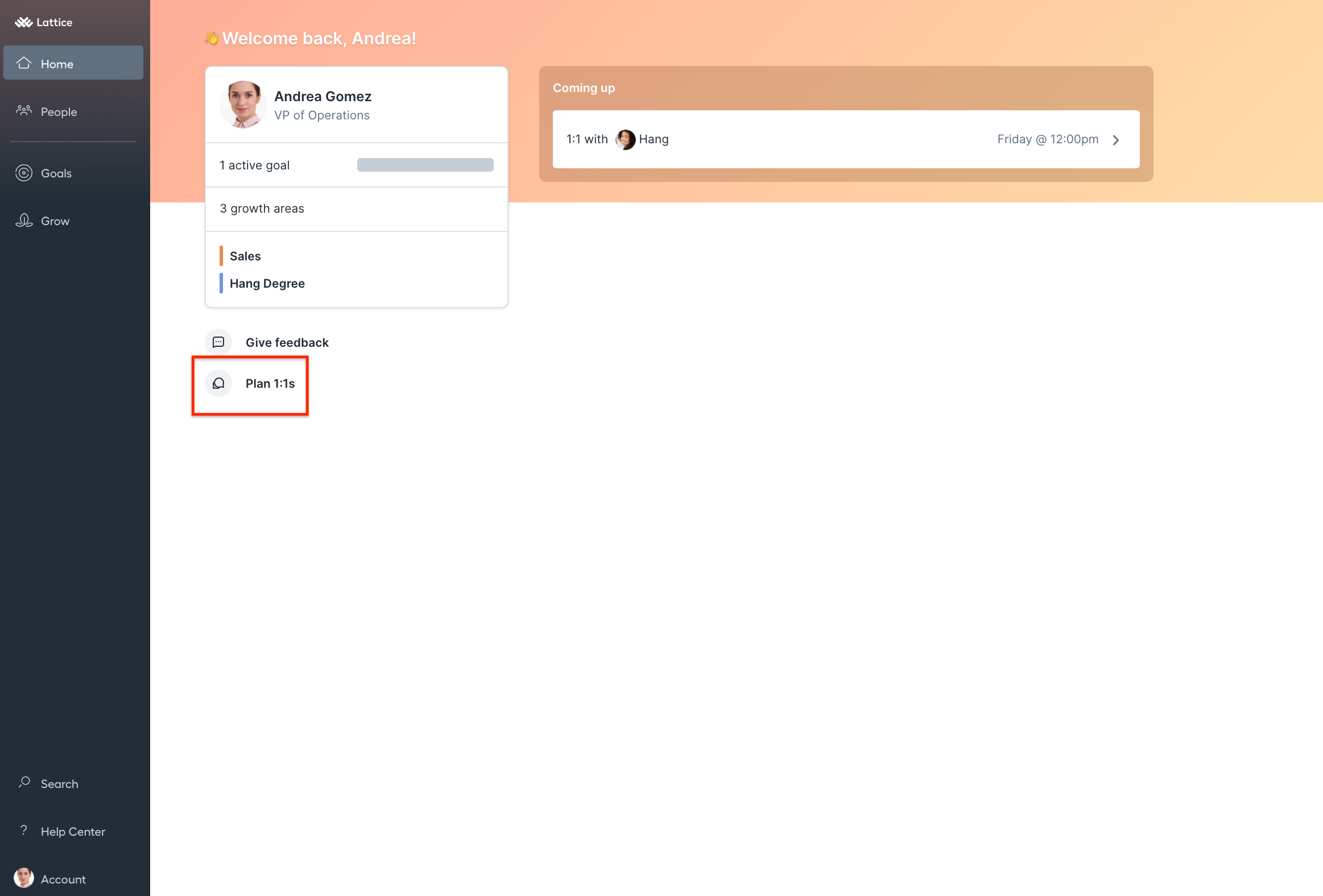 Step 2: Click into the 1:1 relationship you'd like to set an agenda template for then click on "Settings".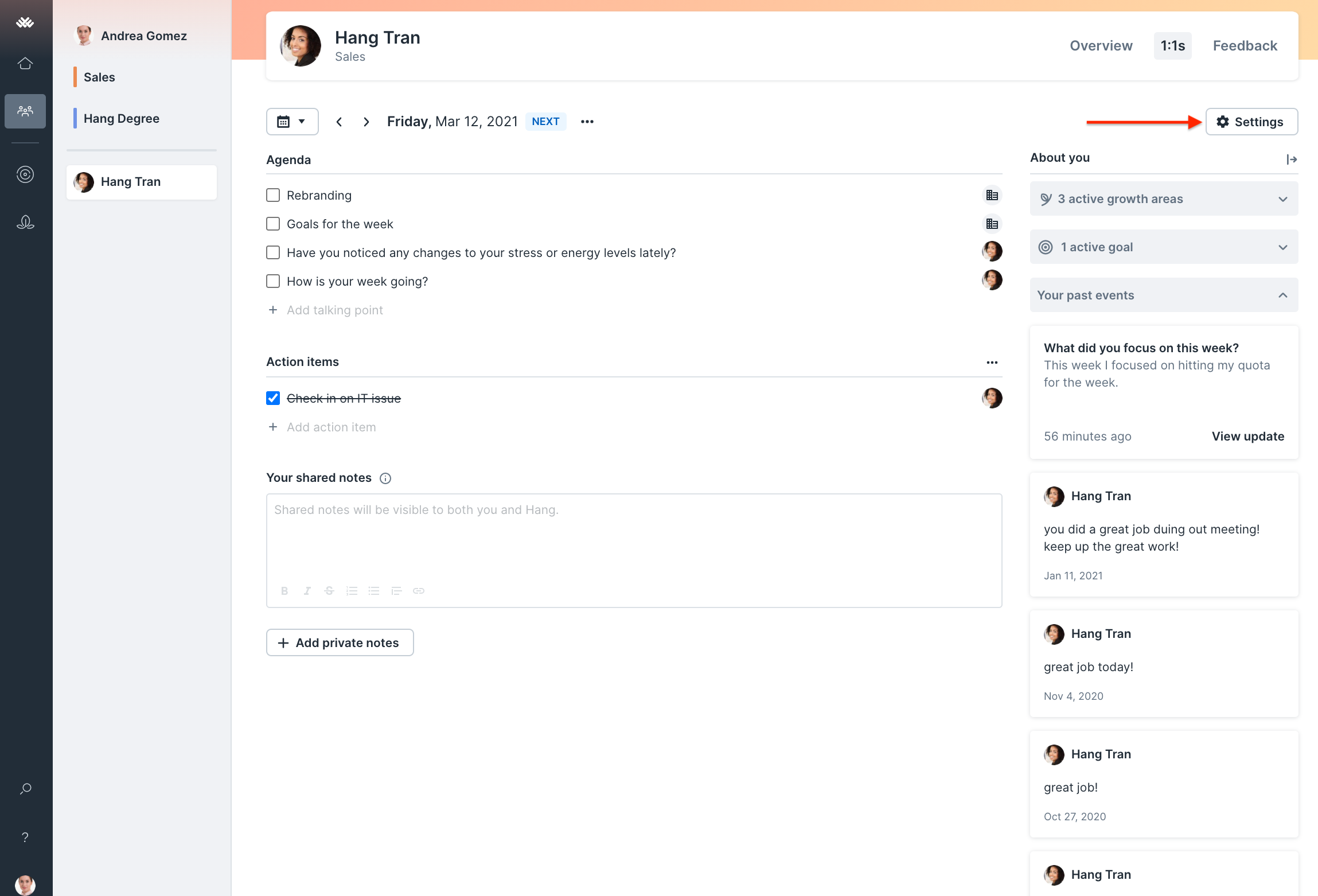 Step 3: In the "Settings" scroll down to the Default agenda template section. Under this section, you'll see either "Custom" or the option to "Create a new template" for the upcoming 1:1.
The "Custom" template is made up of any previously added recurring 1:1 talking points, for that specific 1:1 relationship. If you'd like to add talking points to the "Custom" template and create a new agenda template, you can add in new talking points under any existing talking point. To create the template, click "Create as template".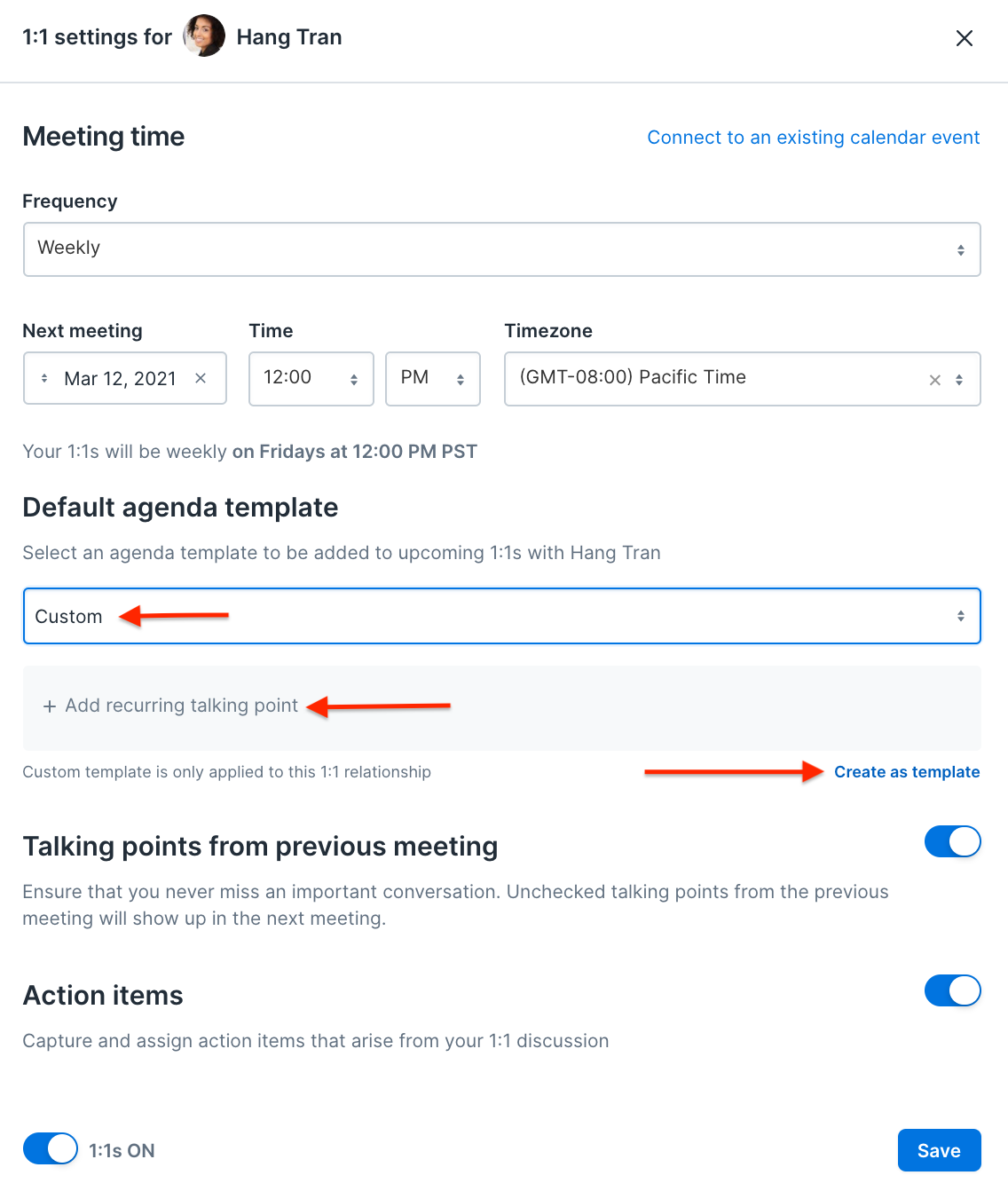 To create a new template, click "Create a new template."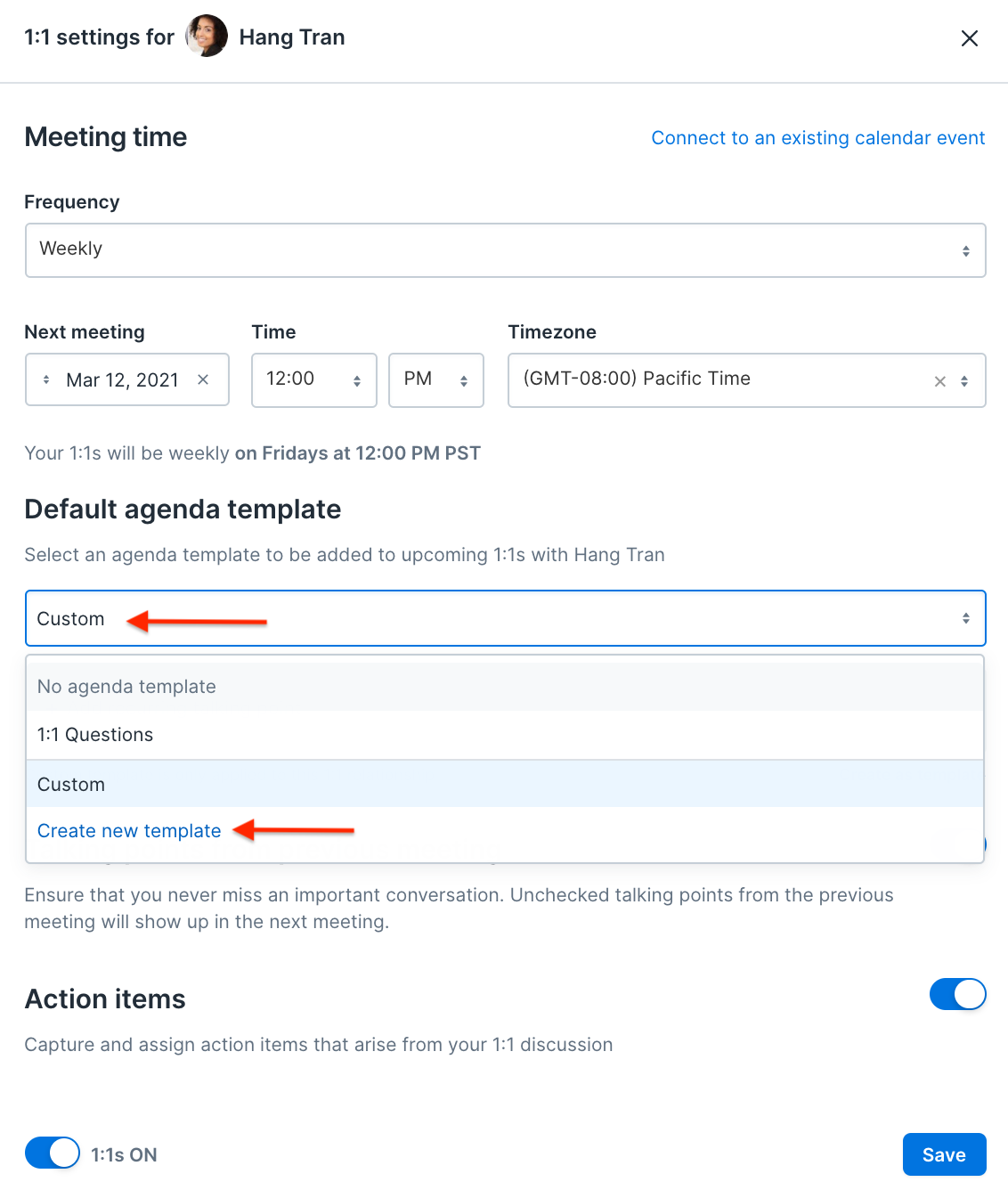 Step 4: From here, you'll be able to name the template, add talking points, and assign the template out to other 1:1 relationships. Lastly, select the blue "Save" button.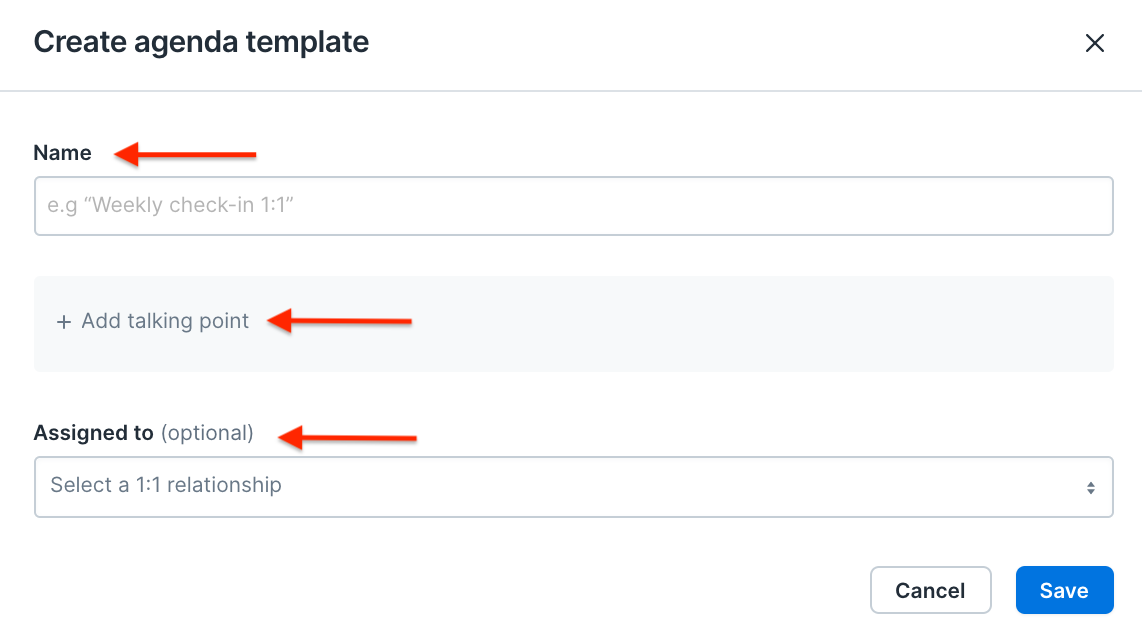 Note: Employees will always be able to either return to the "Custom" template or create new templates.