What recommended talking points in 1:1s are and how managers can use them
What Are Recommended Talking Points?
Recommended talking points nudge managers with questions to add to their 1:1 conversations that are made specifically to identify what matters to employees, understand their problems or concerns, and support them more effectively. The recommendations are drawn from a proven list of questions and conversation-starters to drive alignment and engagement. For more information and the full list of all the questions, take a look at our article, Manager Recommended Talking Points.
How to Turn on and Use Recommended Talking Points
Note that this can only be used by managers for 1:1s with their direct reports
Step 1: On your Home page, select "Plan 1:1s."
Step 2: Select a direct report's name you want to add Recommended Talking Points to and then click "Settings."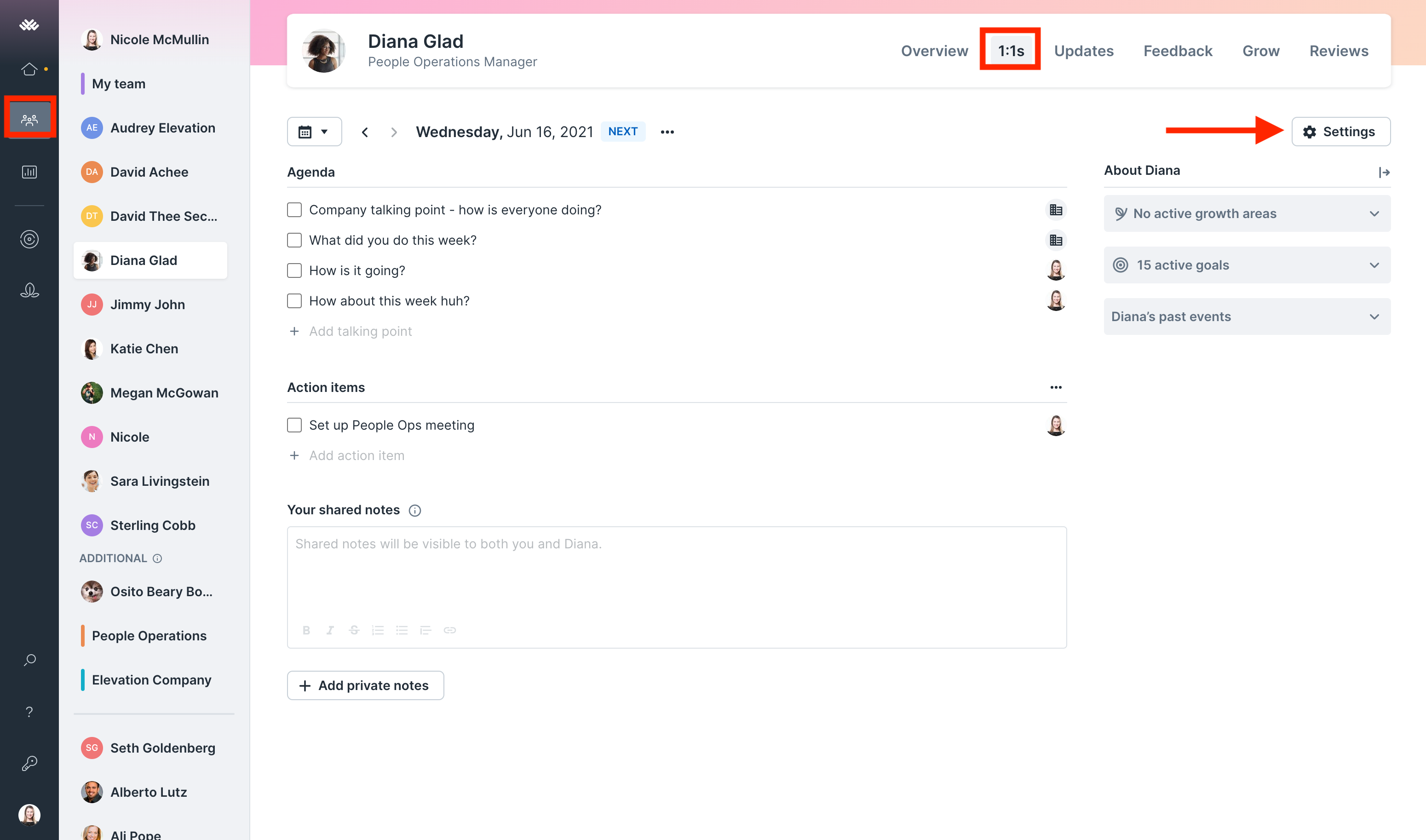 Step 3: Toggle on "Recommended talking points."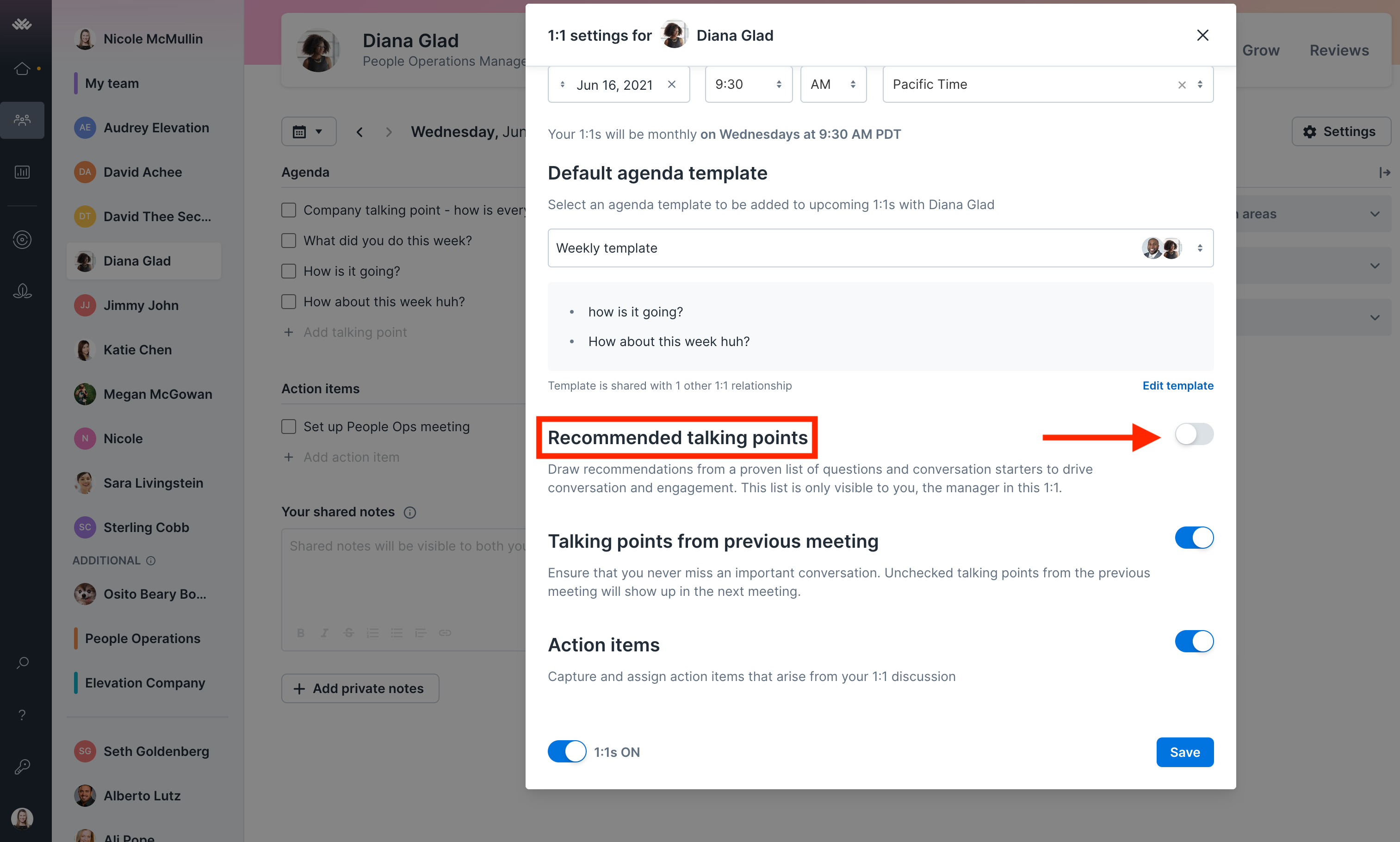 When you navigate to your 1:1 for your direct report, you will now see the recommended talking points.
Step 4: To add a recommended talking point, select "Add to agenda", to see a new recommendation, select the shuffle icon to the right.