How to end a 1:1 relationship
Disabling a 1:1 allows you to end the 1:1 relationship while keeping the 1:1 data. All disabled 1:1s will still be available to view under Inactive.
Disable a 1:1
Step 1: On your Home page, select Plan 1:1s.
–OR–
Step 1: Navigate to People > My profile > 1:1s.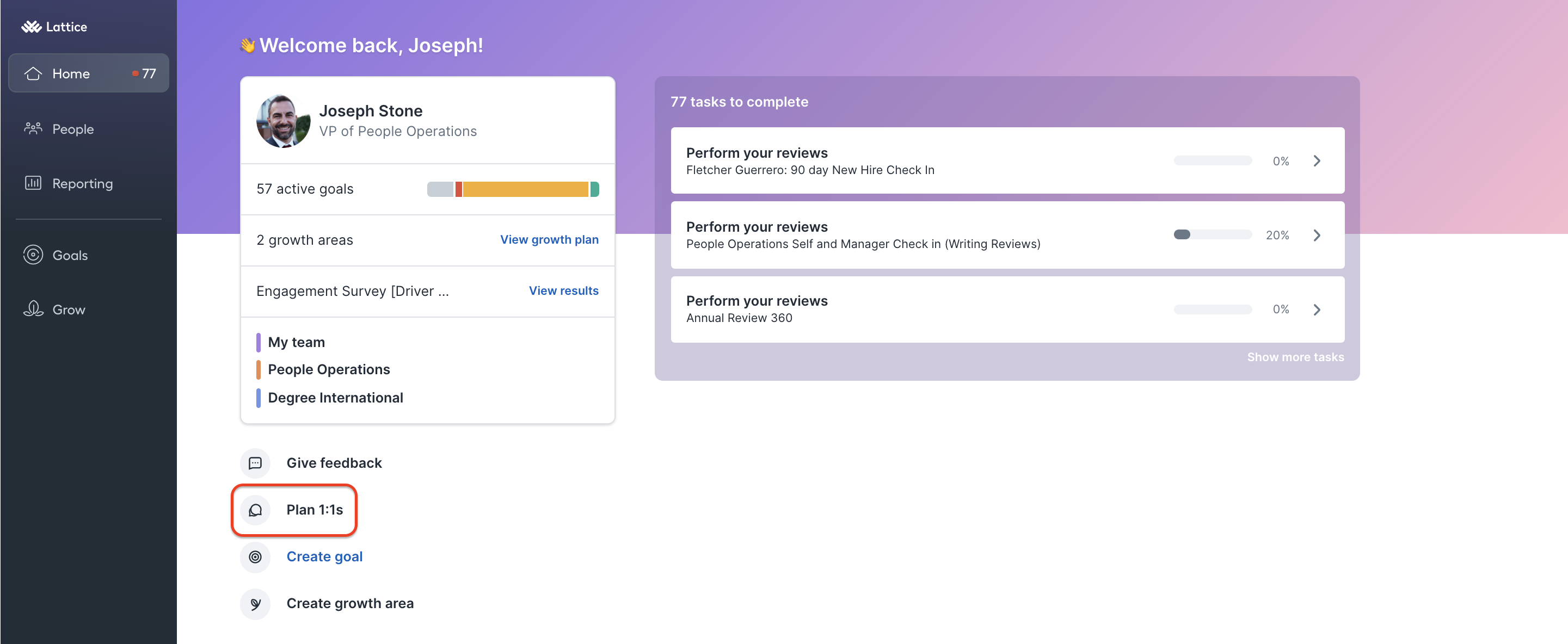 Step 2: Under Upcoming 1:1s, select the 1:1 you would like to disable.

Step 3: Within the 1:1, select Settings –– The Settings modal will appear.
Step 4: Toggle off 1:1s ON and Save.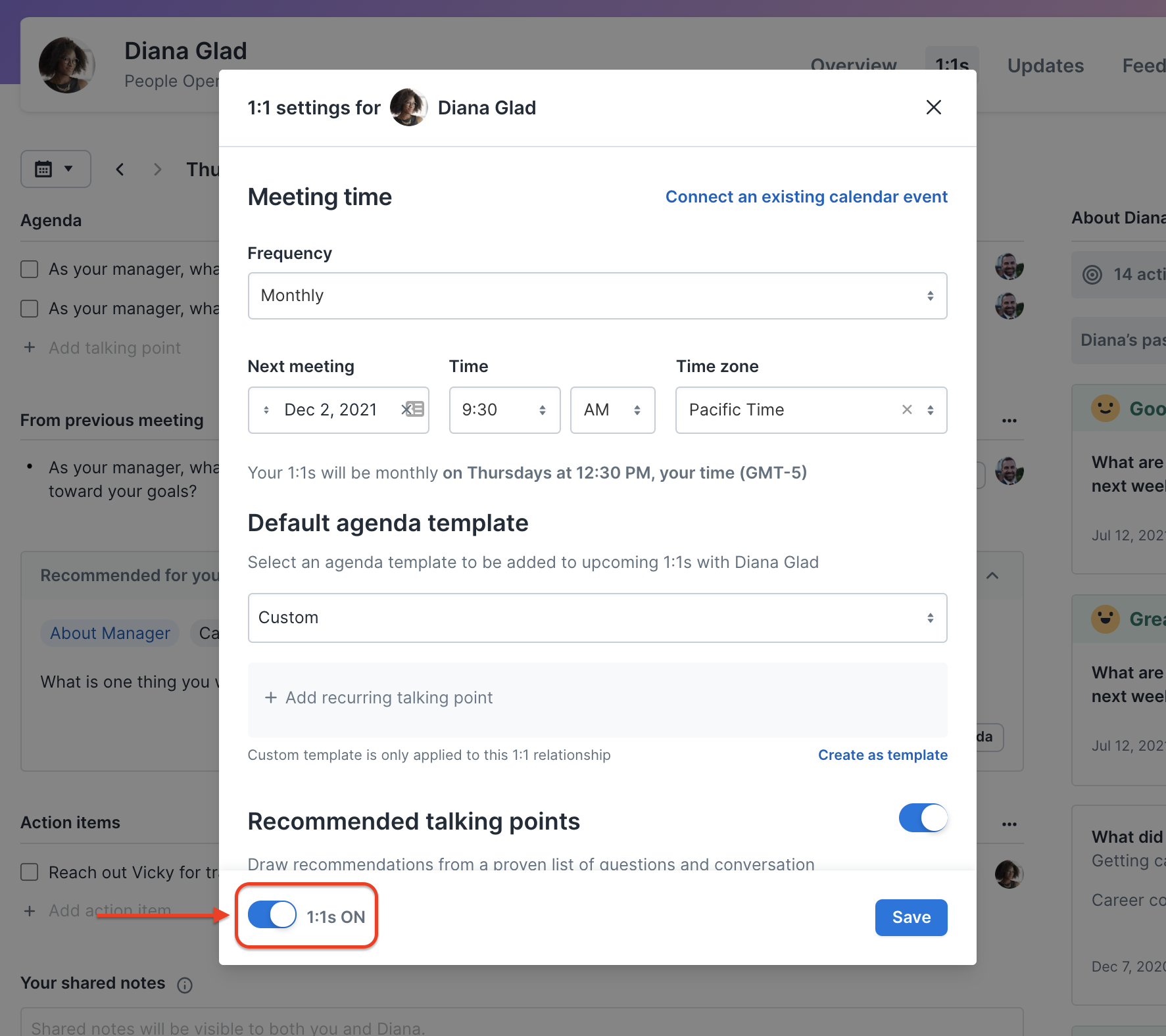 Disabled 1:1s can be viewed under the Inactive 1:1s section.