How to delete a 1:1 from Lattice as an Admin.
As an Admin, you can delete past 1:1s. Please note that this action is not available to Managers or their direct reports. Additionally, this action is irreversible.
Step 1: Admin > 1:1s > Auditing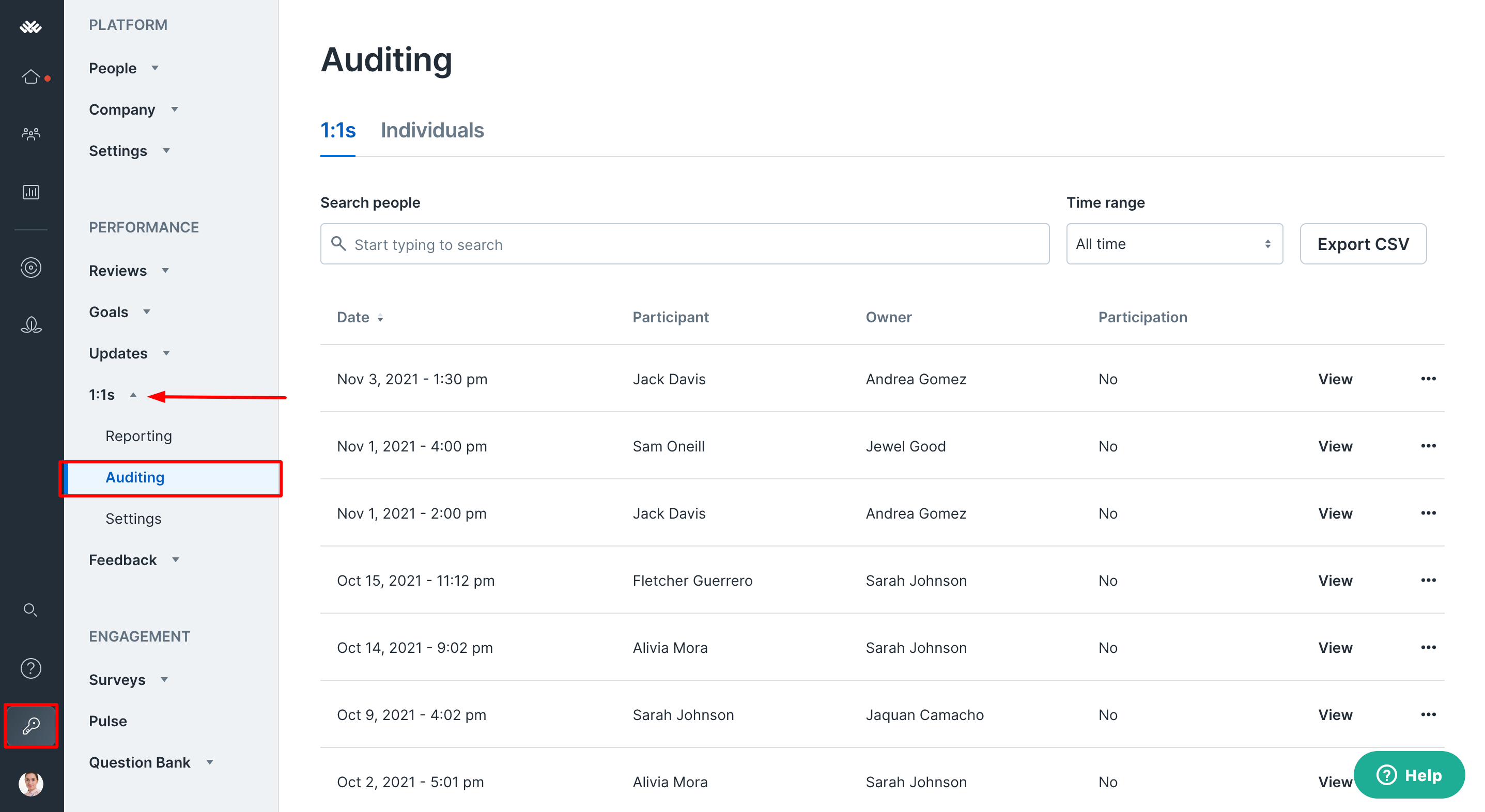 Step 2: In the 1:1s tab, find the 1:1 you would like to delete, click on the ellipsis next to it, and select Delete 1:1.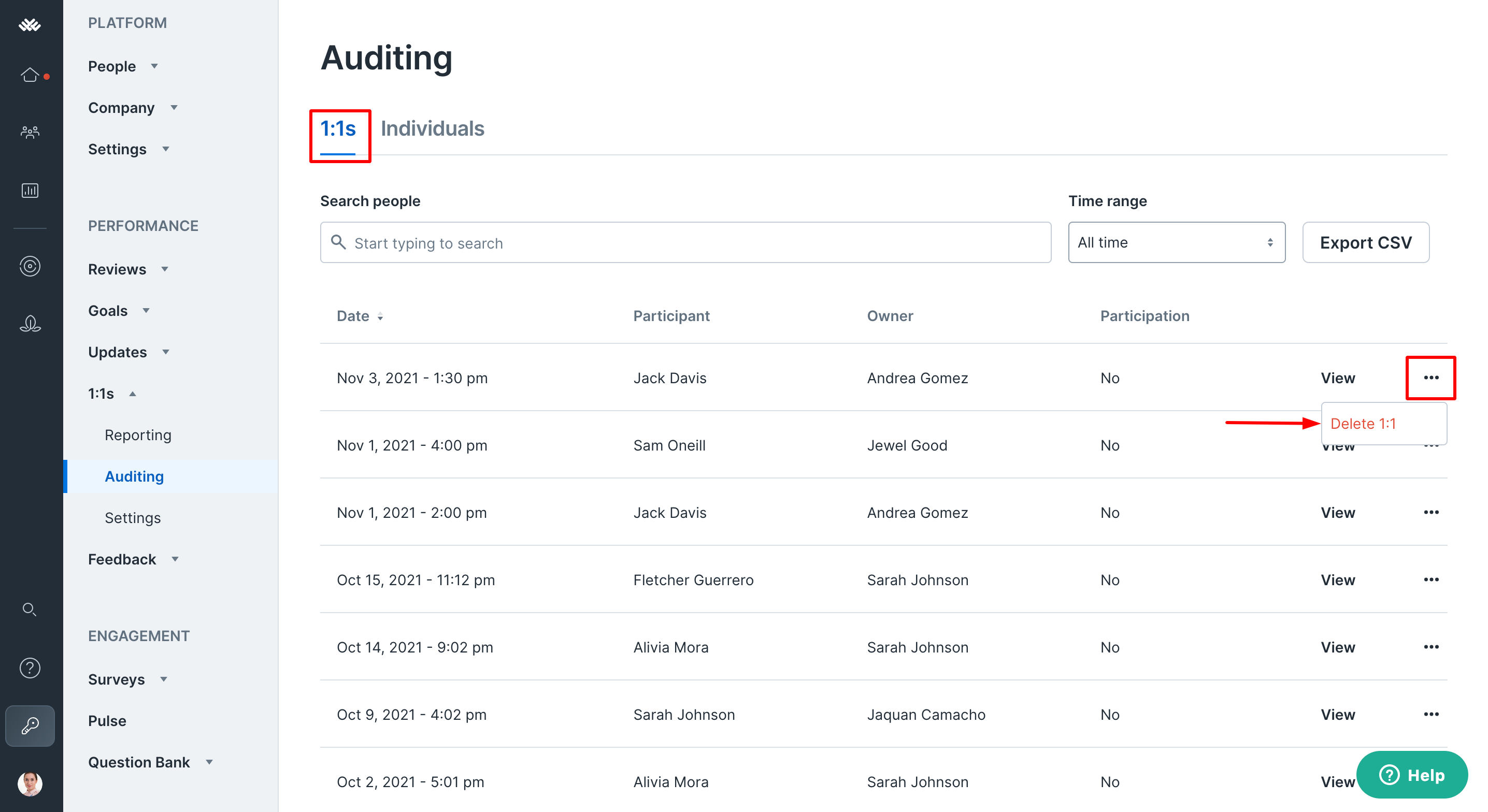 Step 3: Confirm that you want to delete this 1:1, then click Delete.