Collecting actionable feedback in the midst of uncertainty
An unprecedented crisis can throw a wrench into any organization's operations. We know companies are doing all they can to not only survive but thrive during these uncertain times.
We want to take some of the load off your shoulders by sharing with you the Crisis Response survey template we're using here at Lattice. Lattice worked with experts to design a template that allows you to quickly collect actionable insight into how your team is feeling.
What does the Crisis Response Survey Measure?
Enablement
Well-being
Communication
Manager support
Leadership
Work relationships
Motivation
Commitment to the Company
Questions
For a list of questions found within the Crisis Response Survey Template:
Step 1: Click on the help question mark icon on the bottom right-hand of the page.
Step 2: Navigate to Learn Lattice > Explain Lattice to Your Team.
Step 3: Select Quick Sheets > Engagement > Templates.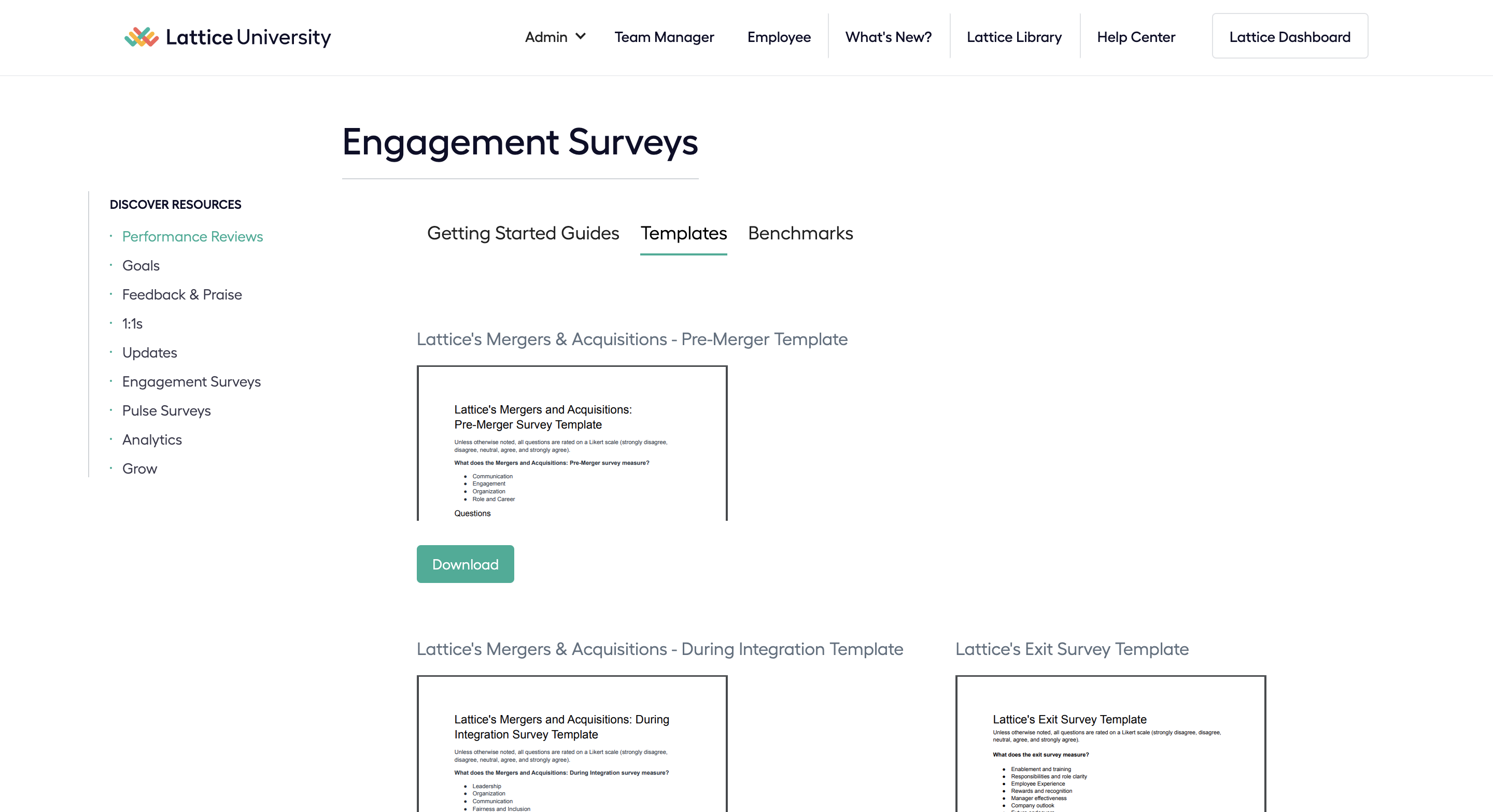 Crisis Response: Lattice COVID-19 Benchmark
We felt it would be important to release a benchmark from companies that chose to use the crisis response survey within Lattice so that admins can be guided on how their scores compared to others. The COVID-19 Benchmark scoring will work in the same manner as the Lattice Benchmark and can be used if you have included questions from our crisis response survey template. It is located under the "Compare" dropdown as pictured below: