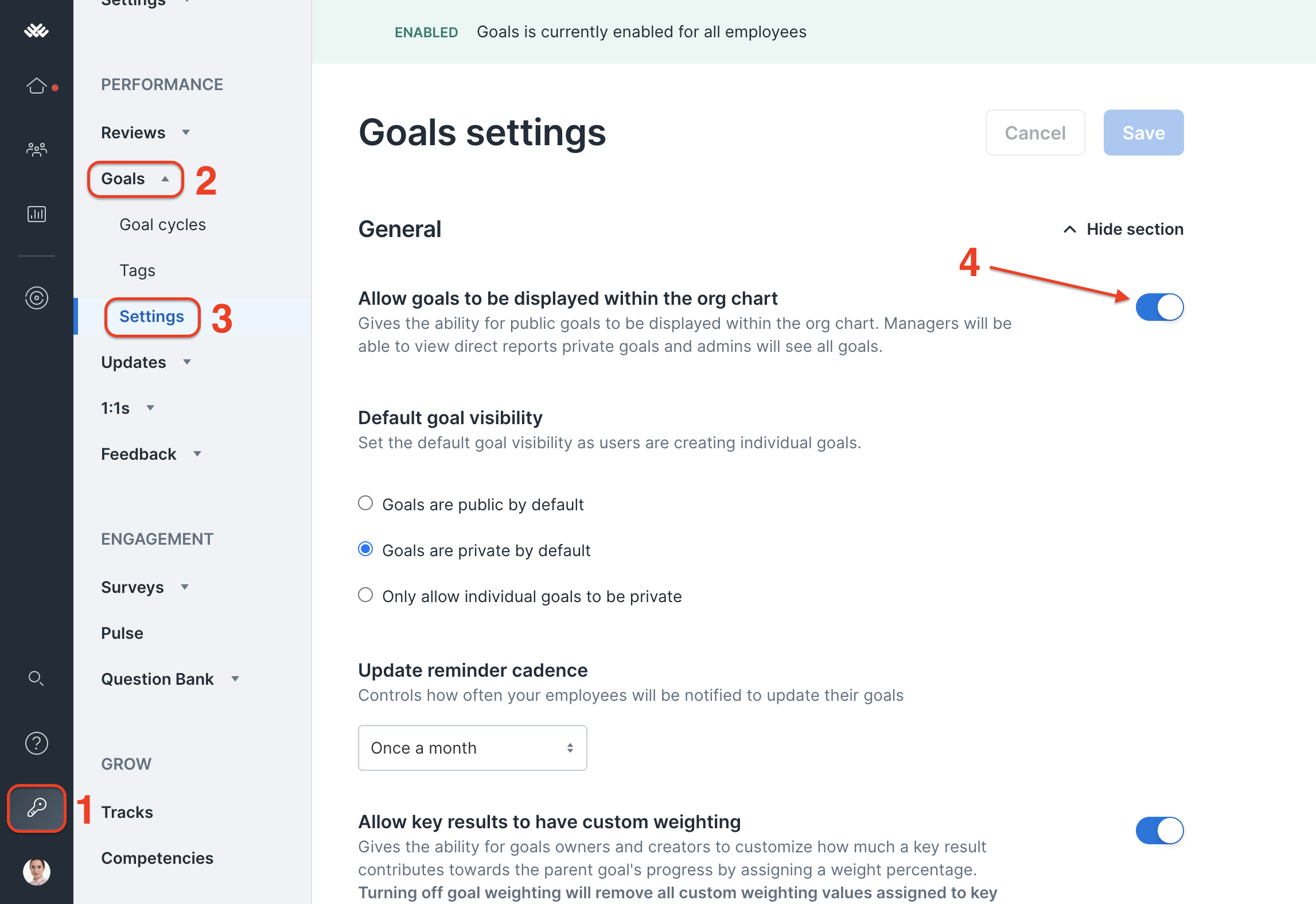 View from the org chart
When viewing the org chart, you can click the Show active goals button at the bottom right corner.
When this is selected, employees' top three active goals by priority will be displayed in the org chart. If an employee's goals do not have a priority, the first three active goals that the employee created will be shown.