On the Goal "Settings" page you can allow your company to see public goals in the org chart!
Step 2: Click on "Goals" and then "Settings."
Step 3: From there, toggle on "Allow Goals to be displayed within the Org Chart."
Step 4: Click "Save" at the top.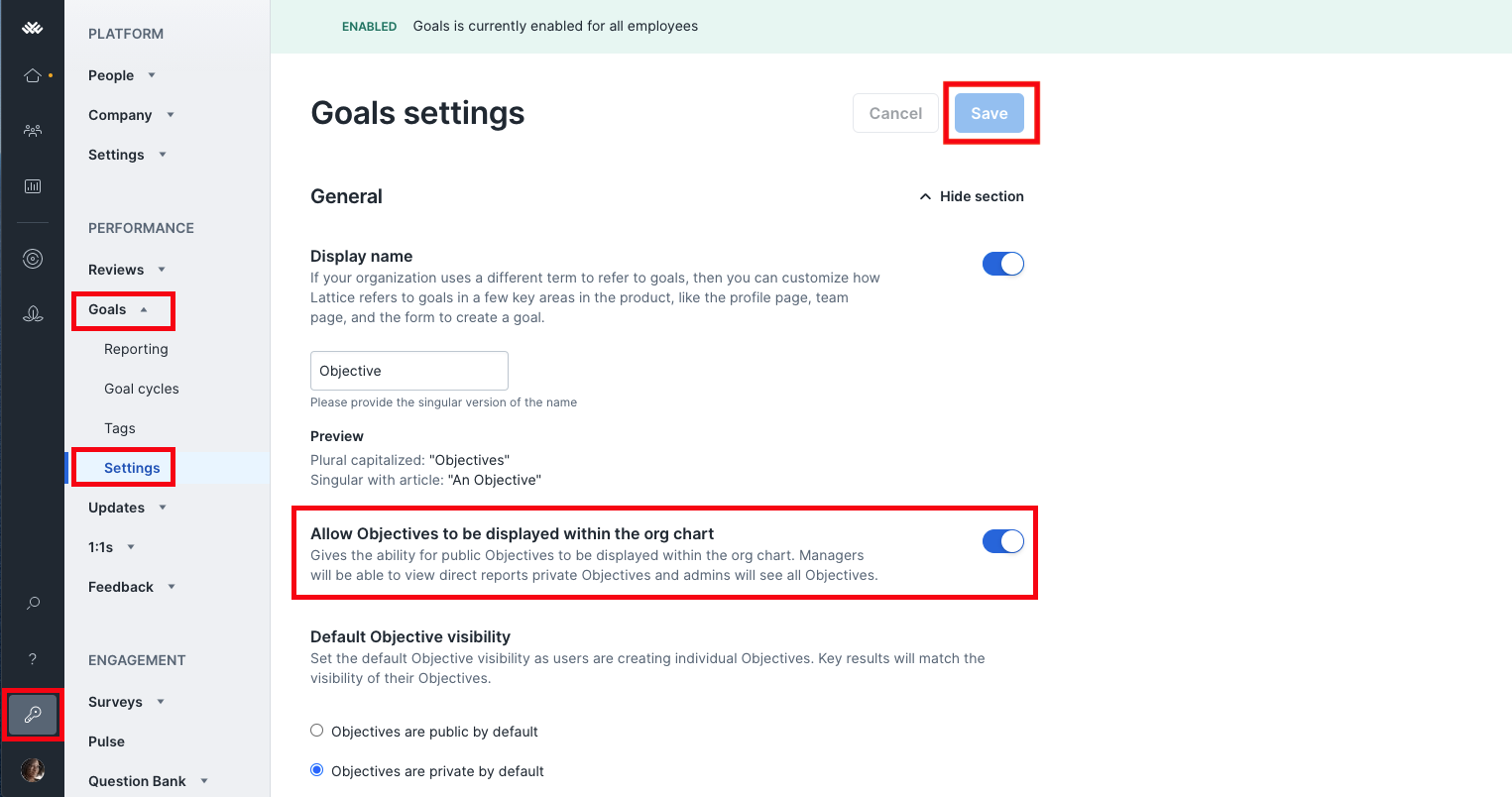 After you turn on this setting, you can click the "Show All Goals" button in the top right corner of the screen when viewing the org chart. When this is selected, employees' top three active goals by priority will be displayed in the org chart. If an employee's goals do not have a priority, the first three active goals that the employee created will be shown.
Please note that the goals in the org chart will respect your company's and employees' current goal visibility settings. This means:
Admins will be able to view private goals
Managers will be able to view direct reports private goals (Top-down visibility is enabled as well, meaning managers of managers will be able to see their indirect reports' goals)
Employees will be able to view private goals that they share with other employees