Admins have permission to mass complete goals by following the steps below.
Step 1: Click the "Goals" icon on the discovery navigation to access the Goals Page.
Step 2: Select your filter of interest within the Goal Explorer.
Step 3: Option to filter (through filter function, search, or time frame) by which goals you'd like to end.
Step 4: Ensure you are in the list view.
Step 5: Complete the goals by selecting "End Displayed Goals" (you must be in list view to see this button).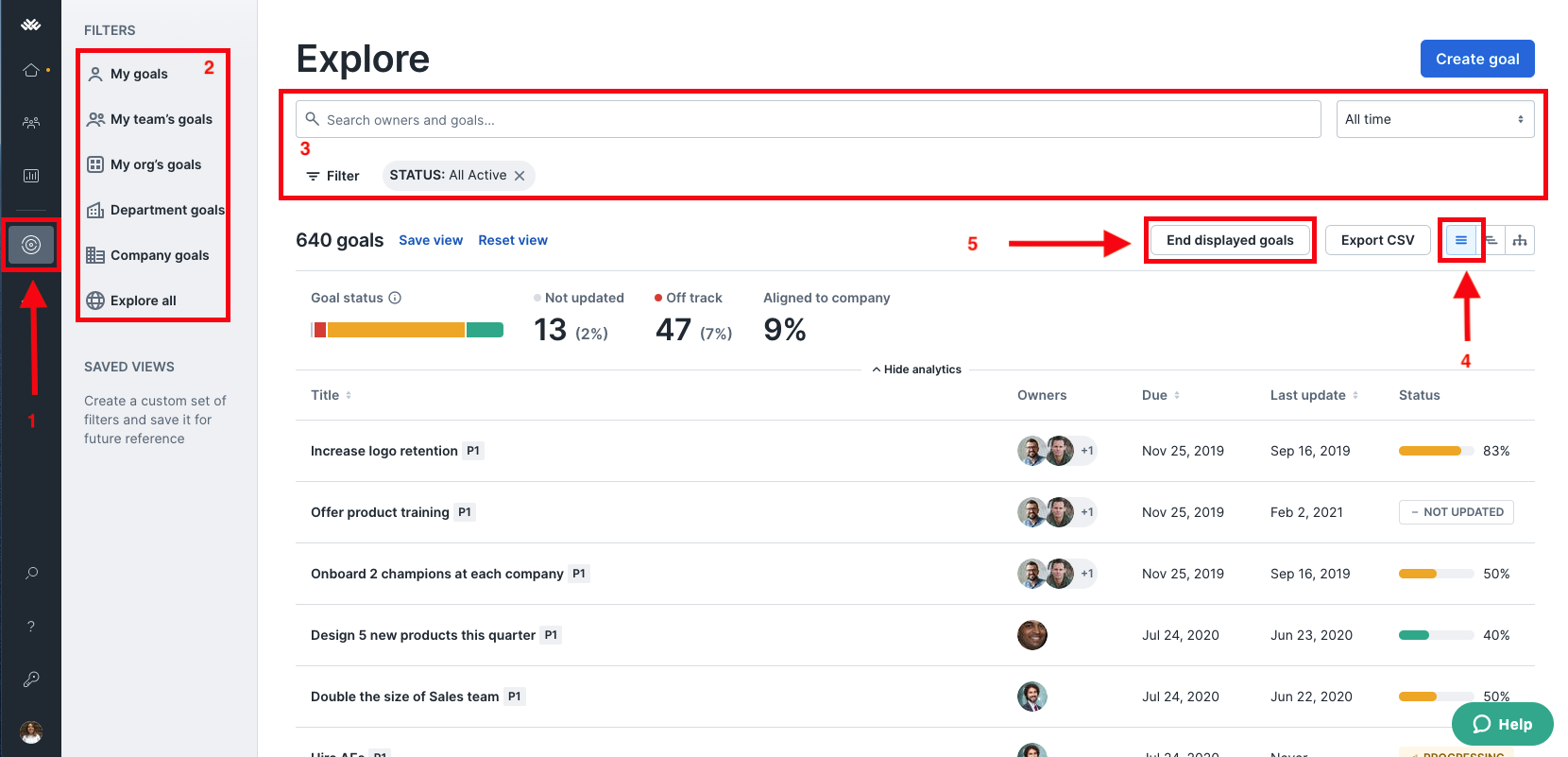 This will move all the Goals from "Active" to "Ended."
Please note: the goal progress will remain the same. For example, if a goal displays 75% completion, it will remain at 75% even if you end it.