How to set your company's default currency
As an admin, you can select your company's default currency. To do so, follow the steps below:
Step 1: Navigate to the Admin page in the discovery navigation. Under "Company," click on "Settings."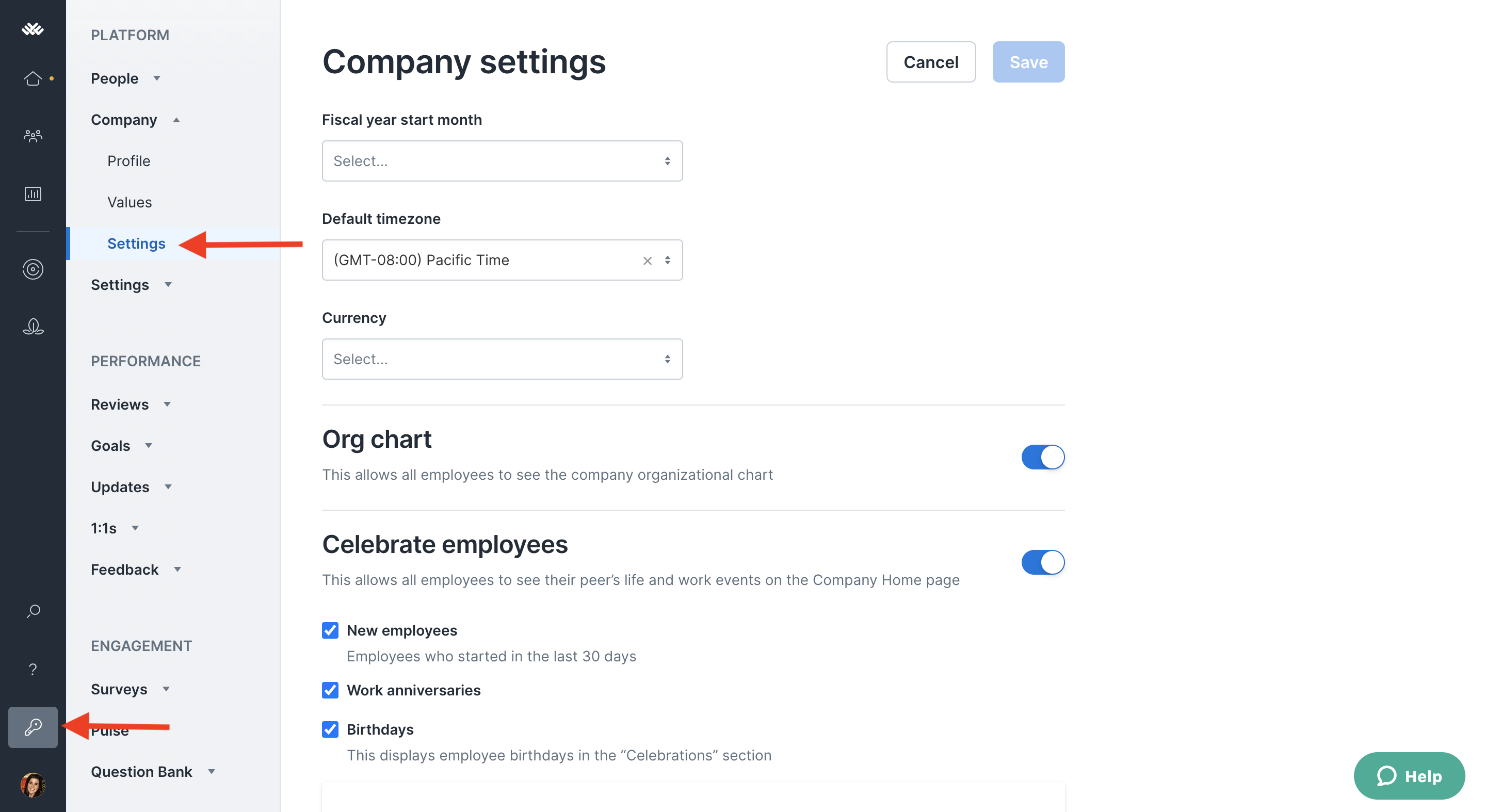 Step 2: From the Settings tab, click into the "Currency" drop-down box and choose the currency you would like all money amounts to be displayed for the company and save.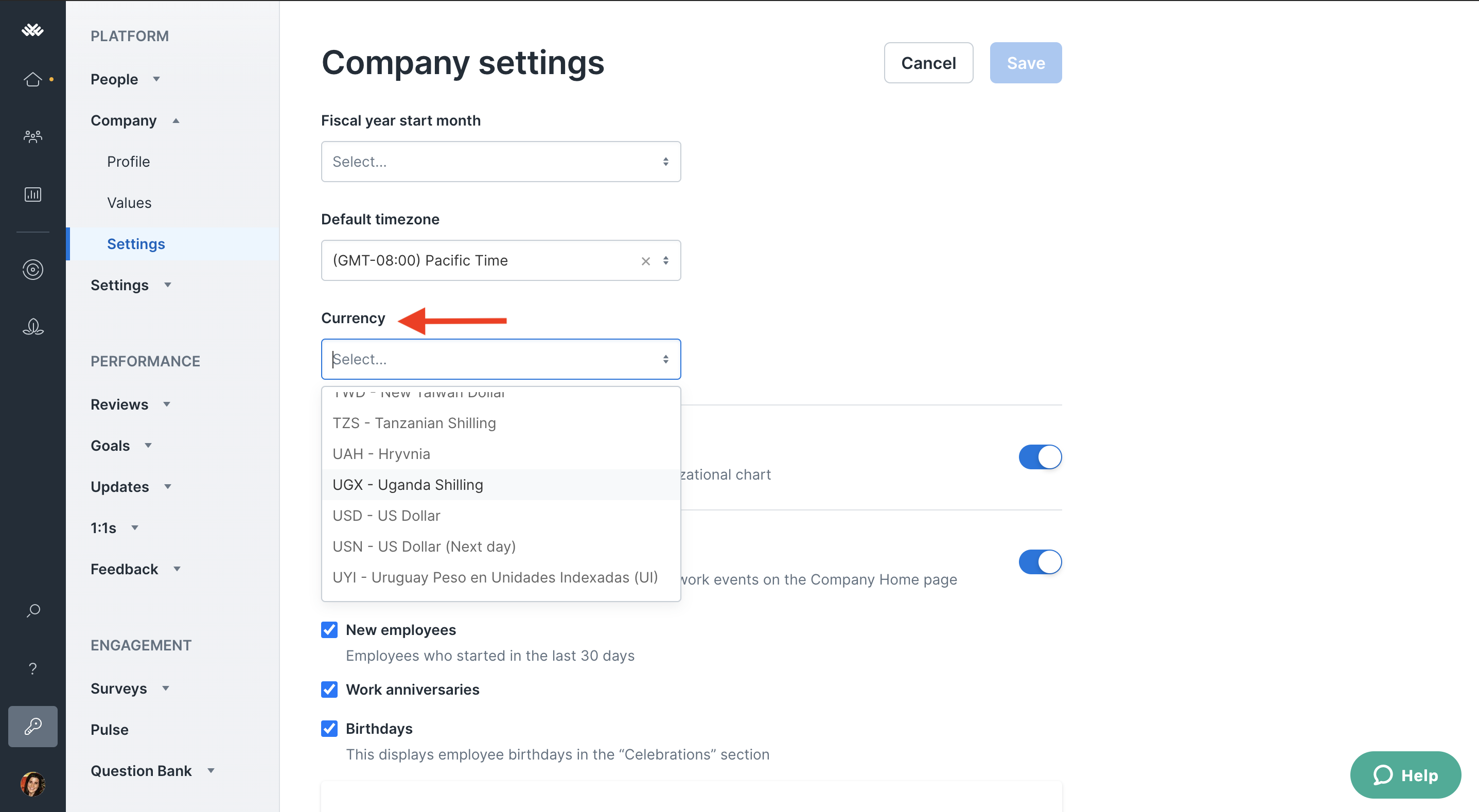 Please note: If your company has not explicitly set a currency, the default will be based on your browser locale.