How to add or change your logo in Lattice
If you would like your org to see your company logo on the Company page, you can follow the steps below:
Step 1: Navigate to the Admin page at the bottom of your discovery navigation.
Step 2: Click on the "Company" section found on the left-hand side.
Step 3: Click "Upload" over the image box.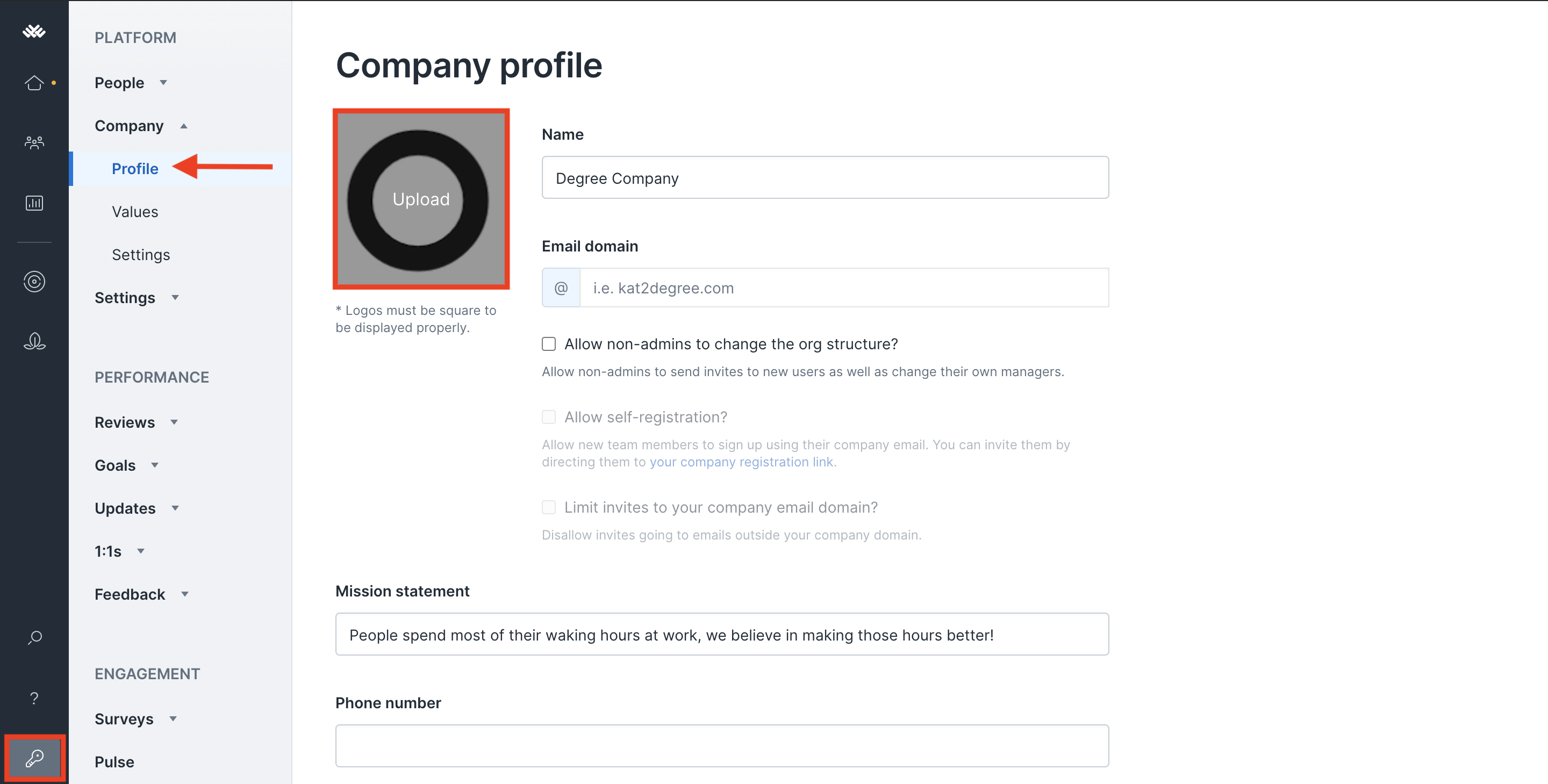 Please note, the image you upload must be a square and should be no smaller than 180x180px, no larger than 600x600px. The ideal filetype is PNG.
To view the logo you've uploaded, your employees can navigate to the Company page!