How to add historical reviews into Lattice
You have the ability to upload any past external reviews into Lattice using our historical review uploader. To do so follow the steps below.
Step 1: Click on the People page, and find the employee.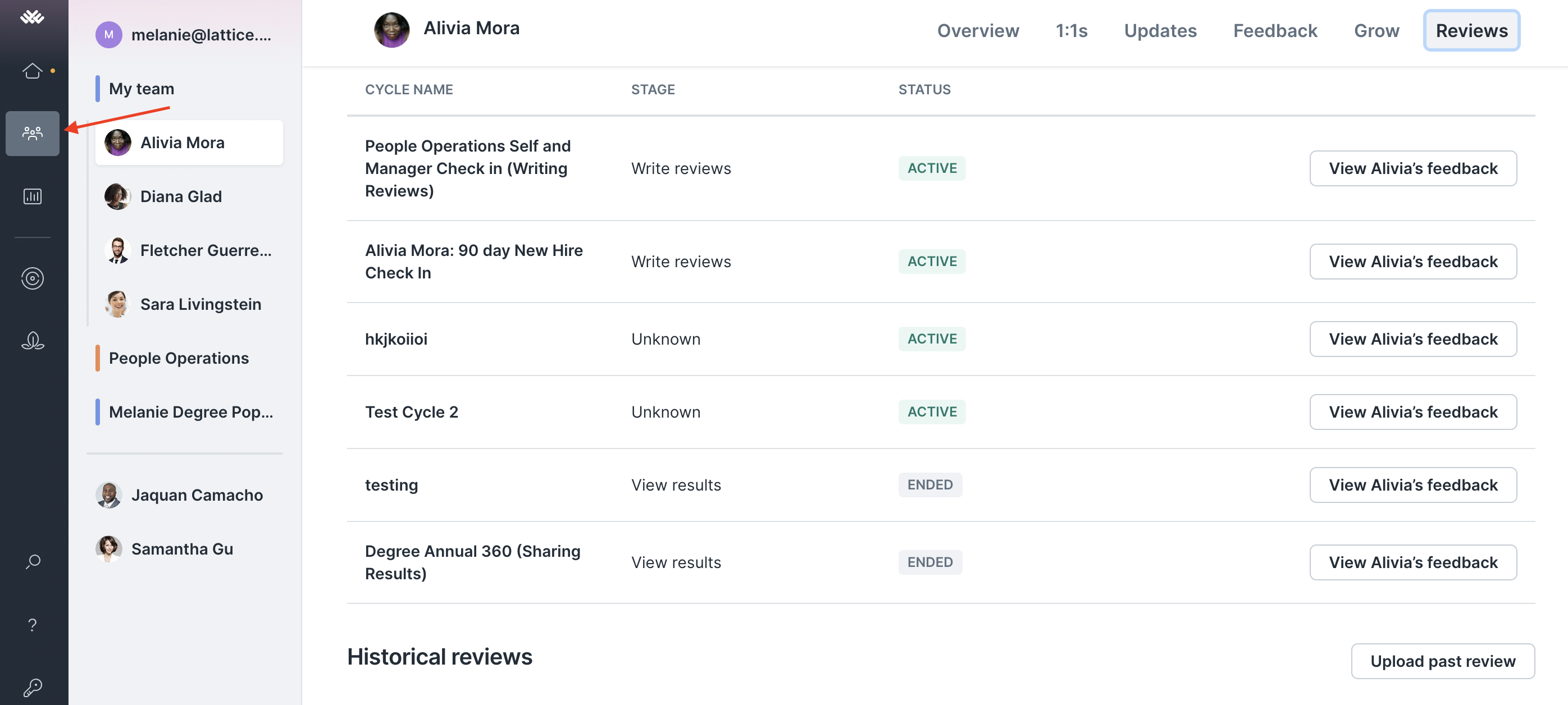 Step 2: Click on "Reviews" from your team dashboard, and scroll down to upload the historical review.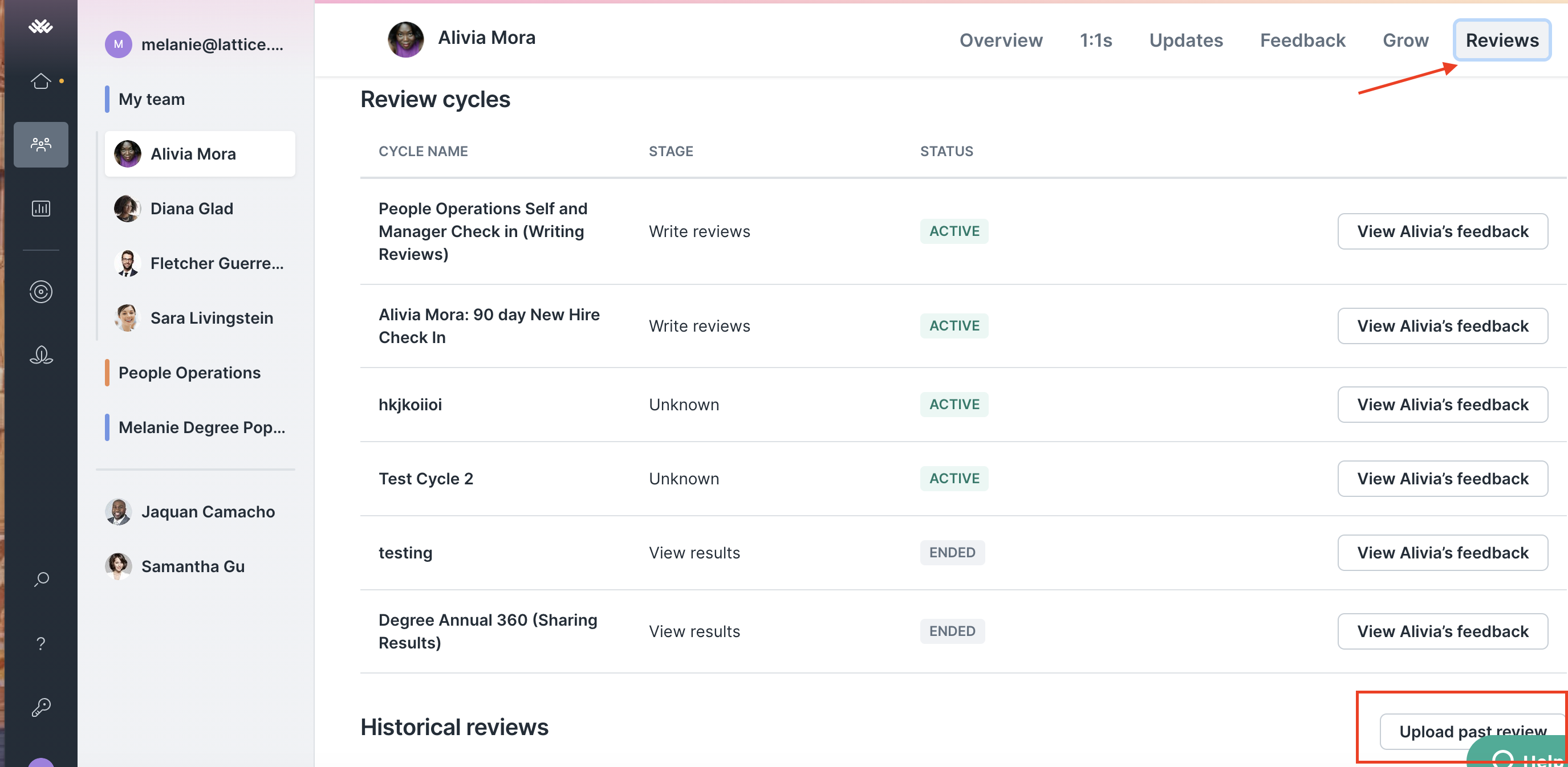 Step 3: Click on the Upload past review button and then choose the file that you would like to upload.

Step 4: The file will be visible within the Reviews tab of the employee's profile.