How to add historical reviews into Lattice
Admins will have the ability to upload any past external reviews into Lattice using our historical review uploader. To do so, follow the steps below.

Once historical reviews are uploaded, they will be visible to the employee whose profile it is uploaded to, their manager, and Admins.
Before you start
The ability to upload historical reviews is not a default feature in Lattice. To have this turned on for your account, please reach out to customercare@lattice.com.
Please note, only admins can upload historical reviews to an employee profile.
Uploading Historical Reviews
Step 1: Navigate to the Company > Directory > Select an employee.

Step 2: Click on the Reviews tool from the top toolkit, and scroll down to the Historical reviews section. From here, select to Upload past review.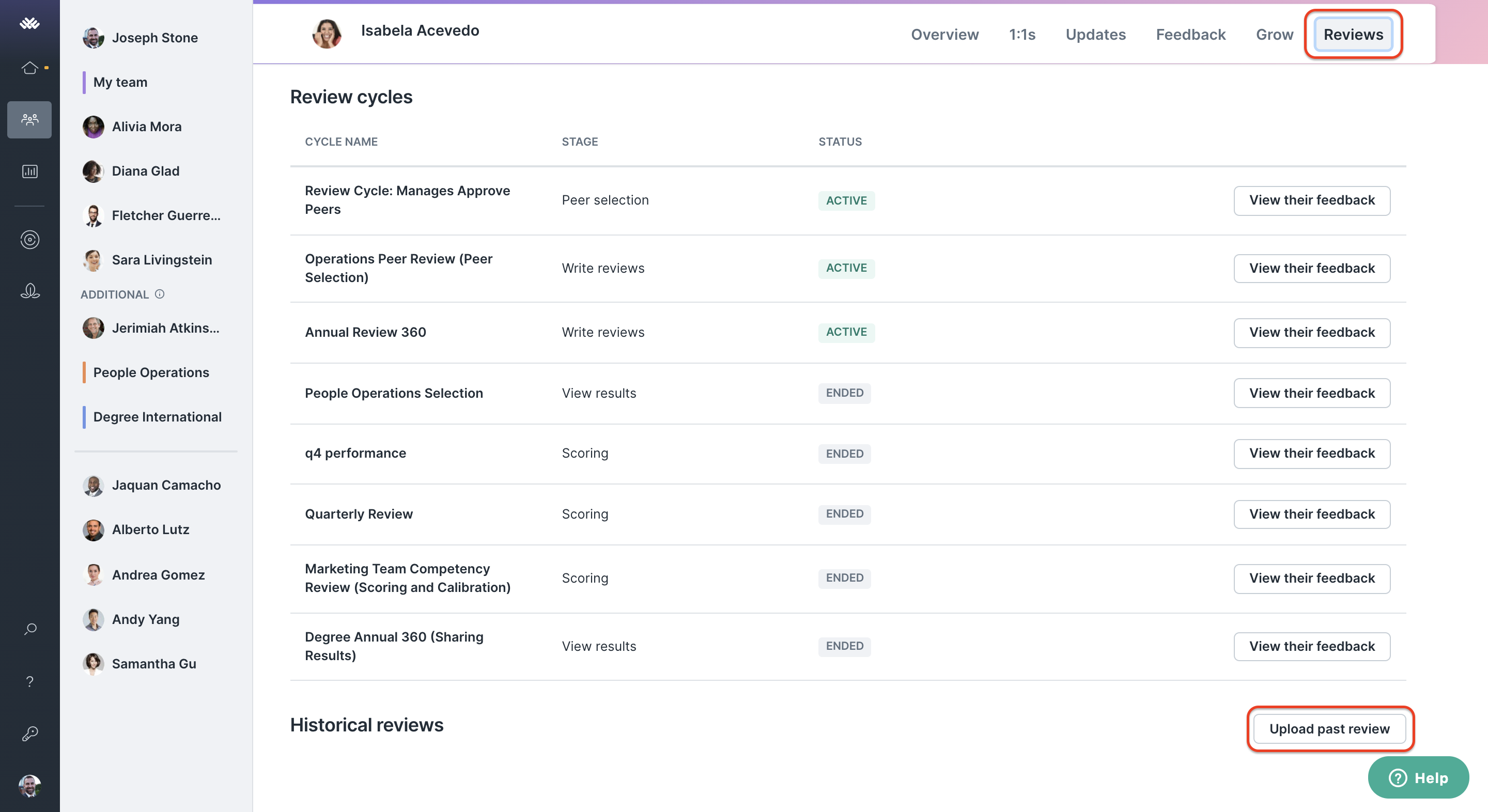 Step 3: Select to Upload past review and then choose the file you would like to upload.

Step 4: The file will be visible within the Reviews tab of the employee's profile beneath Historical reviews: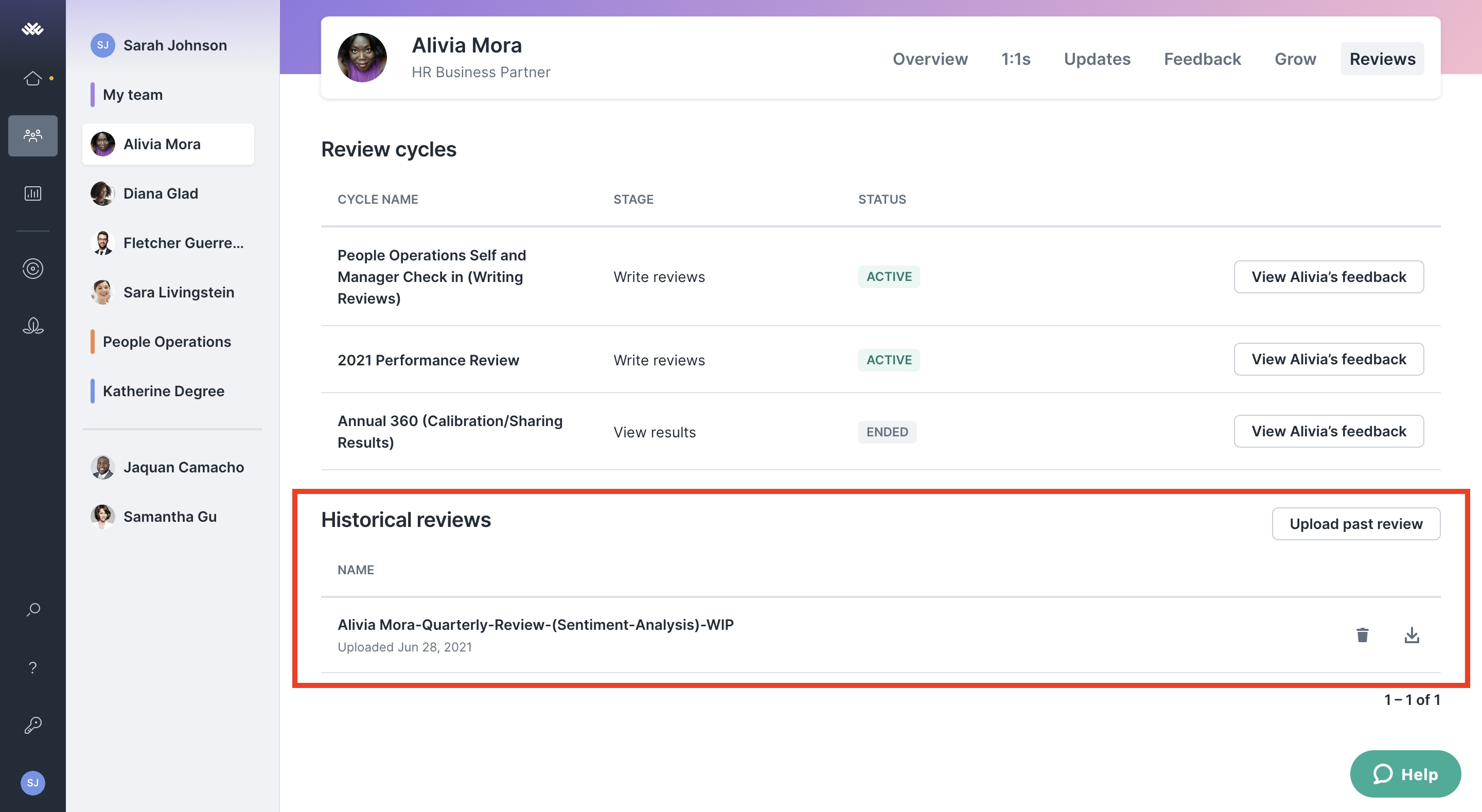 Bulk upload historical reviews
If you would like to bulk upload historical reviews, please reach out to customercare@lattice.com. The Customer Care team can enable historical reviews on your behalf and then upload historical reviews that you send over in PDF format. Historical reviews must be saved as individual PDF files, all within one zip file per review cycle.
There are a couple of requirements that you must follow for us to assist.
All reviews must be in PDF format (.pdf)
The file name of all PDFs MUST include the employee's email address or employee ID exactly at the beginning of the file name. Employee email address is our unique identifier in Lattice so our system must know which file name is associated with which employee. Emails are not case-sensitive.
Send over a zip file of all PDFs.
Please note: If you are uploading more than one review for an employee, they must be in separate zip files. Each Review Cycle should have its own zipped folder and within that folder should contain PDFs that are NOT zipped. Only the parent folder needs to be zipped.
Additionally, I think we need to make it clear that each Review Cycle should have its own zipped folder.
For the file name, it's okay to leave the name of the performance review cycle in there for context, but it MUST have the employee email address as well. However, the employee's email address or employee must be separated by an underscore (_) and not a hyphen (-).
Acceptable file names:
grant@lattice.com.pdf
023654_2018YearEndReview.pdf
Unacceptable file names:
GrantMaestasYearEndReview.pdf
GrantMaestas.pdf