How to add historical reviews into Lattice
Admins will have the ability to upload any past external reviews into Lattice using our historical review uploader. To do so, follow the steps below.

Once historical reviews are uploaded, they will be visible to the employee whose profile it is uploaded to, their manager, and Admins.
Before you start
The ability to upload historical reviews is not a default feature in Lattice. To have this turned on for your account, please reach out to customercare@lattice.com.
Please note, only admins can upload historical reviews to an employee profile.
Uploading Historical Reviews
Step 1: Navigate to the People > your Company > Employees > Select an employee.

Step 2: Click on the Reviews tool from the top toolkit, and scroll down to the Historical reviews section. From here, select to Upload past review.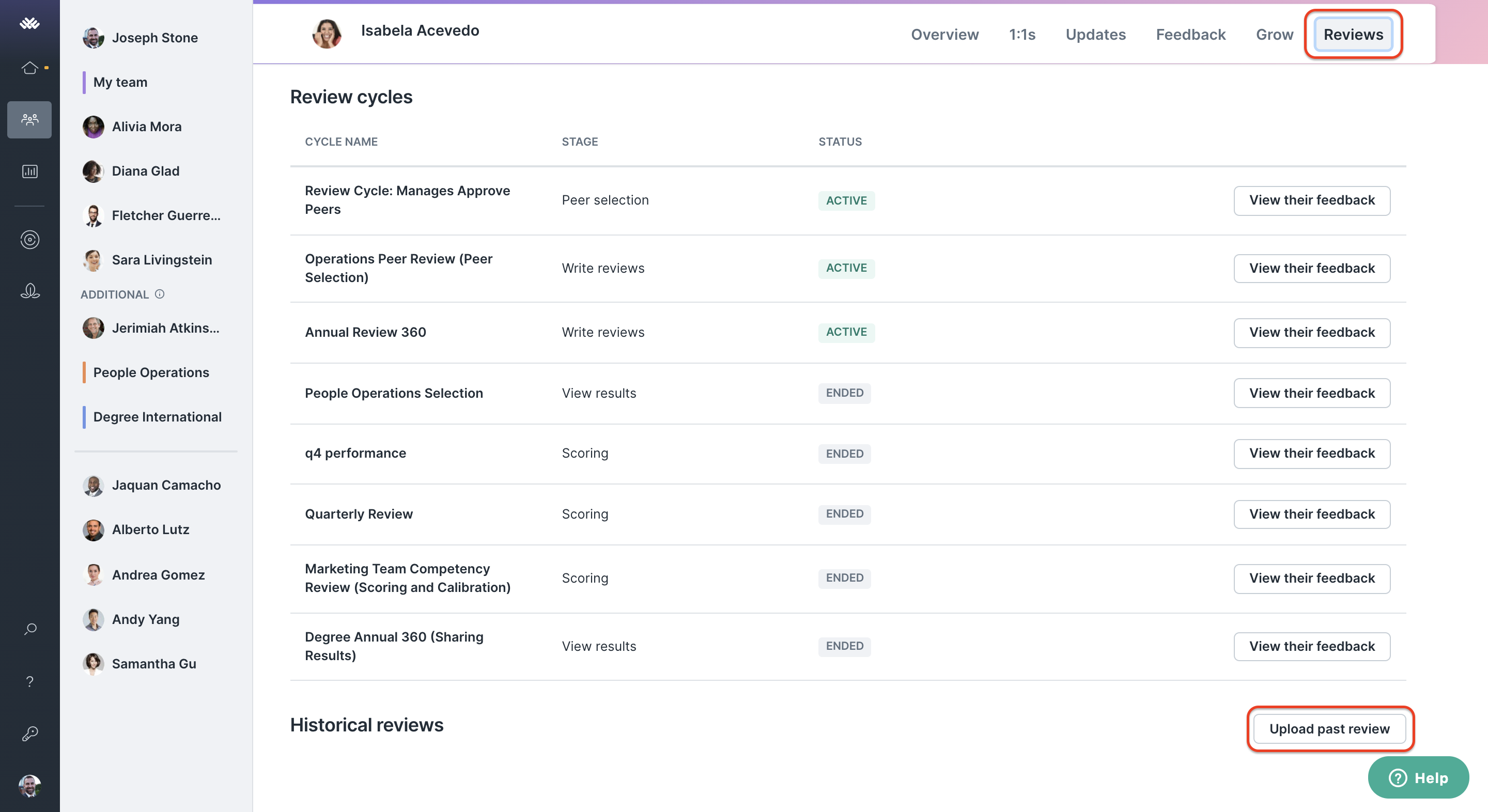 Step 3: Select to Upload past review and then choose the file you would like to upload.

Step 4: The file will be visible within the Reviews tab of the employee's profile beneath Historical reviews: