Easily create a track by importing your data using a CSV or use a track template
Lattice makes it easy to add a track by allowing Admins to upload competencies and levels by CSV or use our Manager and Individual Contributor track template.
Uploading a Track from a CSV
Step 1: Click on the Admin page (key icon) found on the left-hand side of your discovery navigation. Enter the "Grow" tool and navigate to the "Auditing" page.
Step 2: Select "Create Track" and then "Upload from CSV."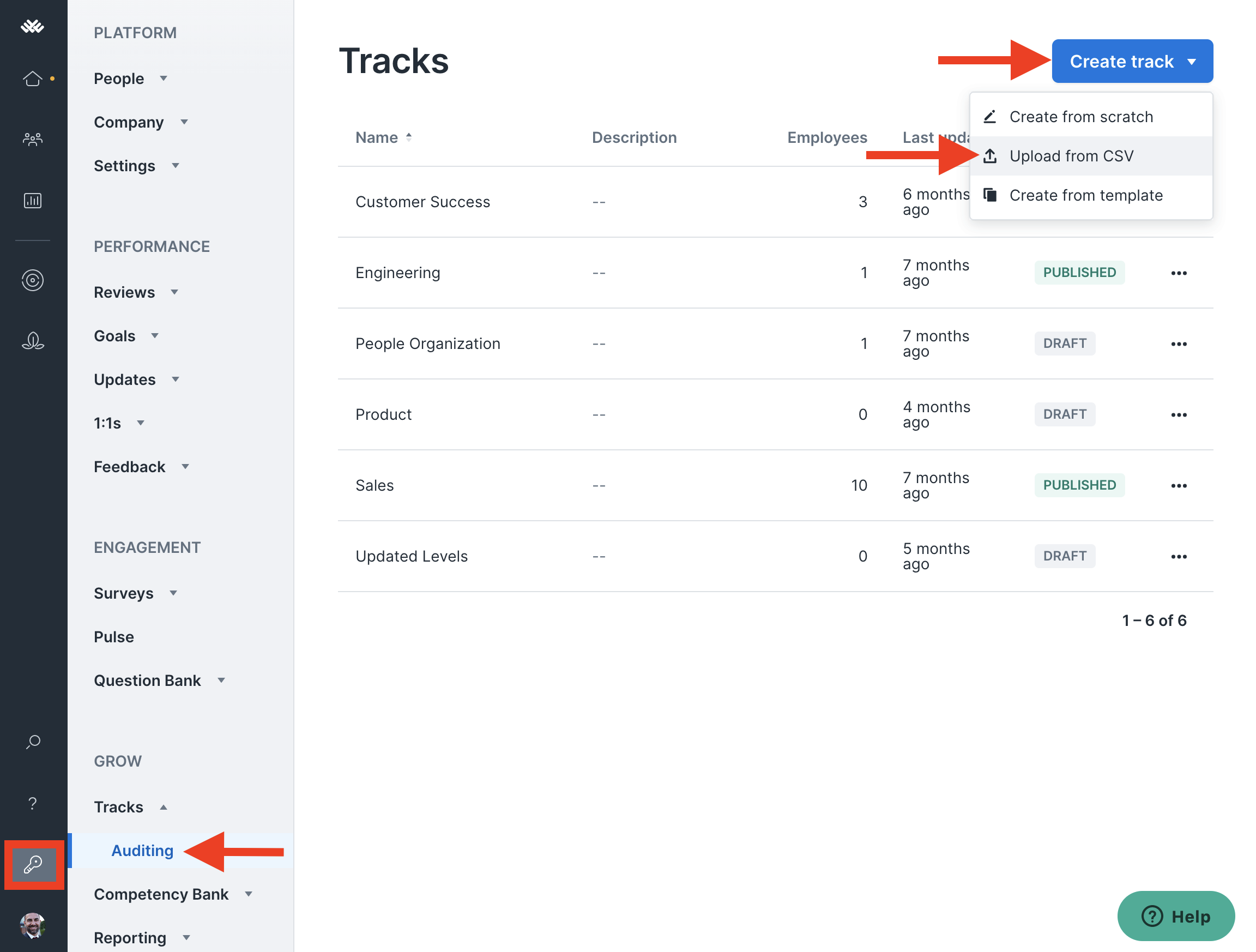 Step 3: Download our CSV template.
Step 4: Name your track and add any corresponding competencies, levels, and expectations.
Please note: Your .csv needs to use commas as separators. Excel often defaults to semicolons, but those settings can be changed easily. Also, please make sure there are NO empty rows in their matrix.
Step 5: Upload CSV back into the platform and select "Add to Lattice."
Step 6: If necessary, make any adjustments to your track within the matrix.
Creating a Track From a Template
Step 1: Click "Create Track" and then "Create from template."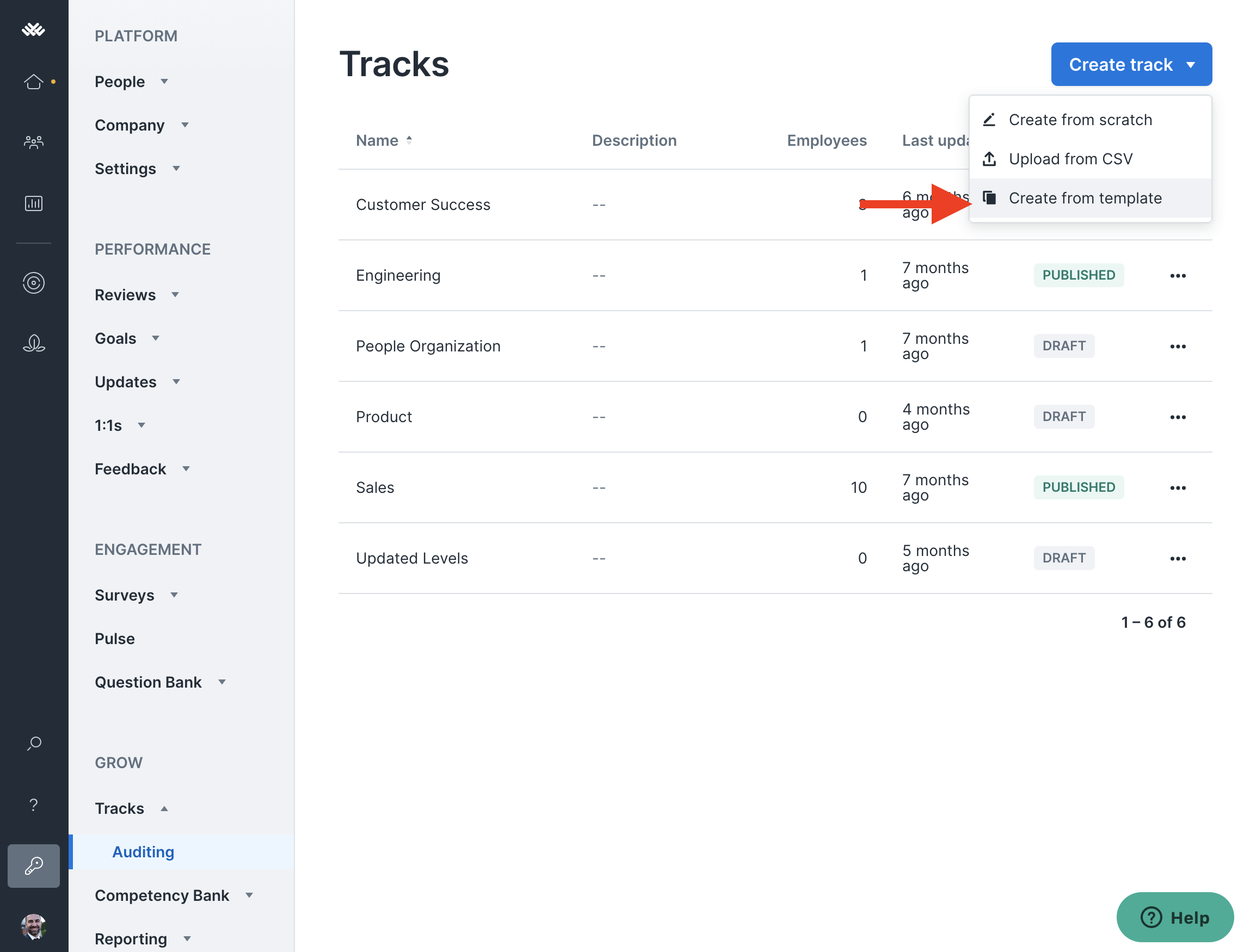 Step 2: Select a Manager or Individual Contributor template to get started and then "Use this template."
From there, you are able to rename the track, add competencies, levels, and expectations from the competency matrix.
Once you have created the track, the next step is to assign your employees.