Step 1: Navigate to your Goals page and filter by STATUS: Draft.
You'll notice that it says "Draft" on the right-hand side.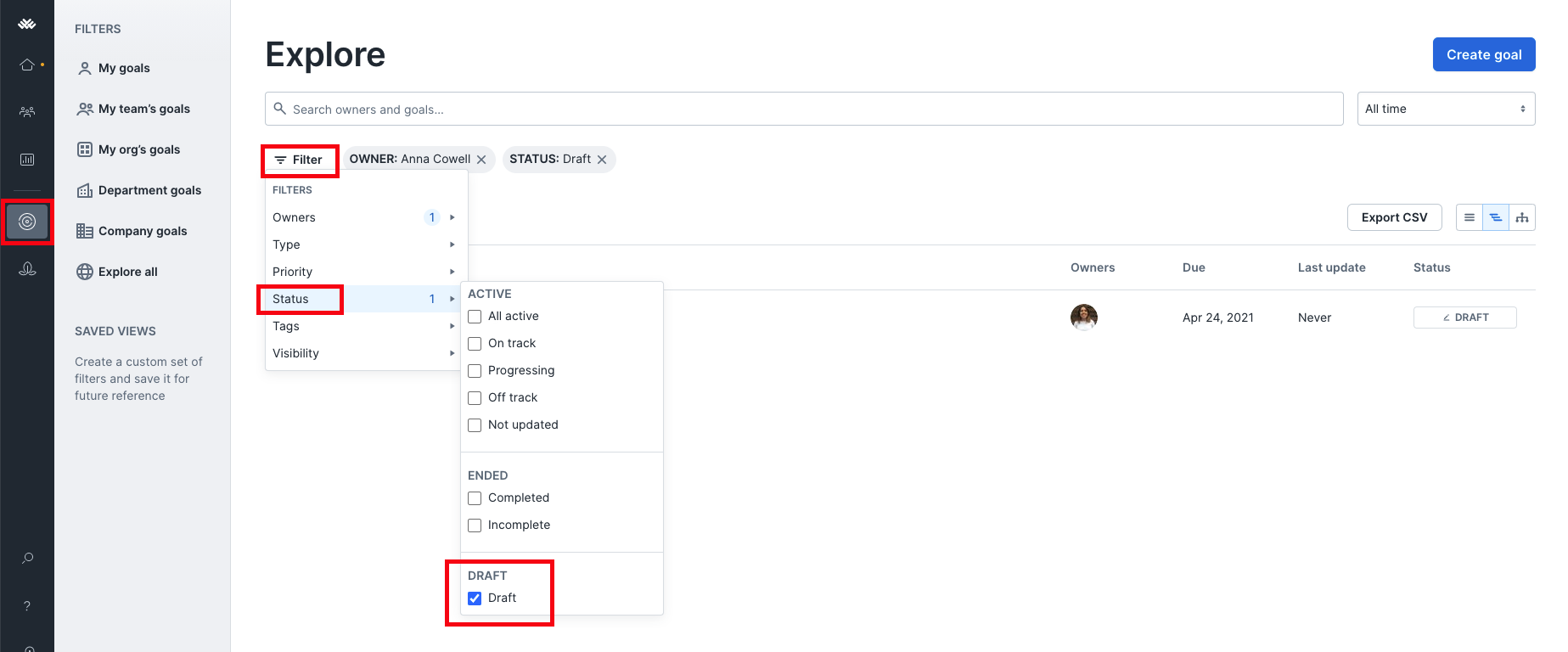 Step 2: Click "Ready to Publish?"

Step 3: Click "Publish."
As shown in the message above, publishing a public goal will make it visible to everyone in your organization, and will allow you to begin tracking progress.