How to provide Private Feedback in Lattice
Giving feedback is a great way to help improve employee relationships and development. Lattice allows you to provide feedback to employees that are only visible to them or their manager.
Before you start
The feedback visibility options available to you may be different based on the Feedback settings set by the account admin.
Note: If the employee's manager changes, their new manager will have visibility to any previous Manager Only feedback.
Give private feedback
Step 1: Navigate to Home > Give and request feedback.
–OR–
Step 1: Navigate to People > My team > Feedback > Select the blue Feedback button > Request feedback.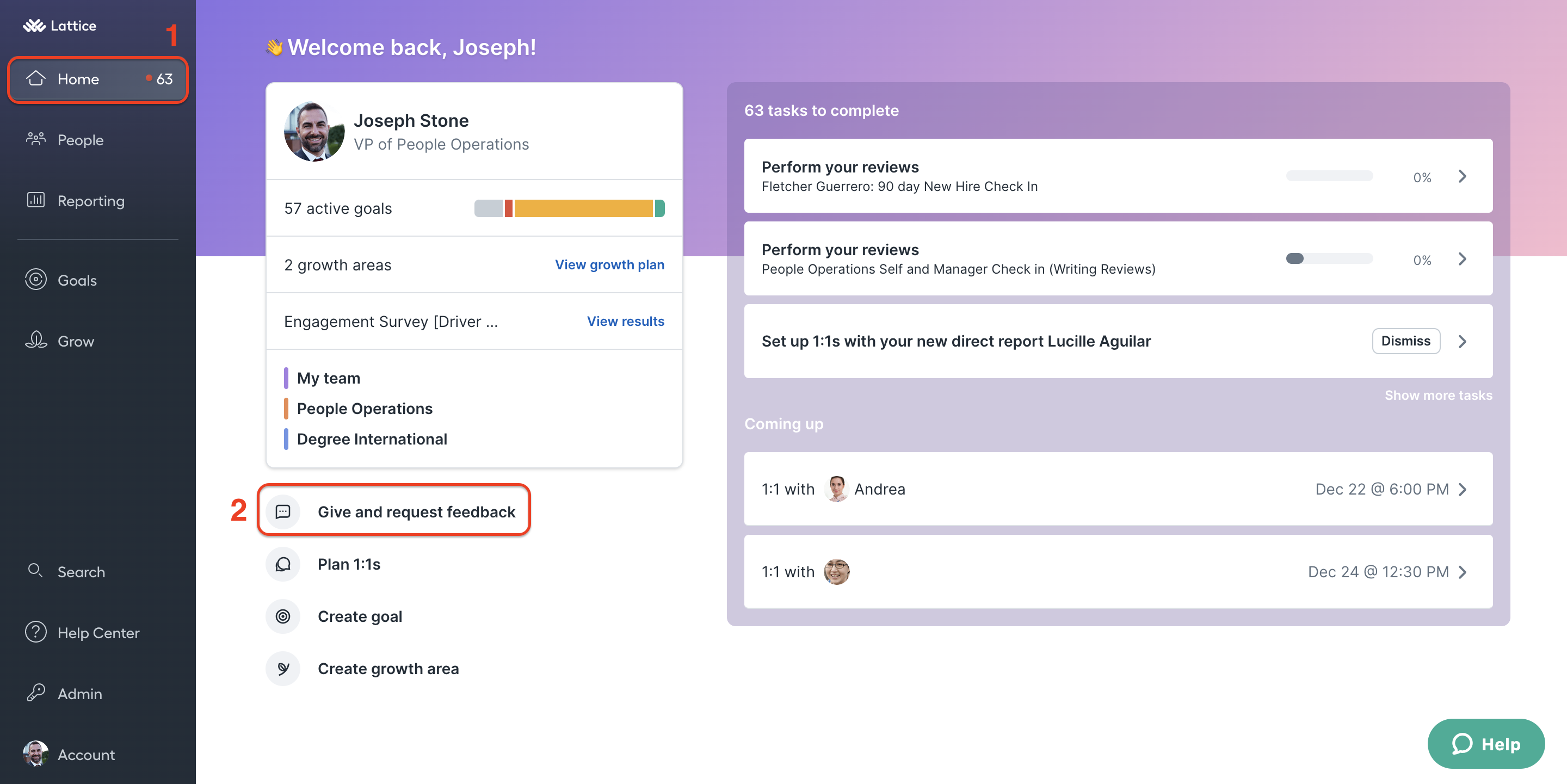 Step 2: The Feedback modal will appear –– Enter the Give Feedback tab, add the recipient name, and include a feedback description. For a more detailed step-by-step process, read Use the Feedback Tool.
Step 3: Select the visibility option for the feedback.
Private: Only the recipient will be able to see the feedback
Private + manager: Only the recipient and their manager will be able to see the feedback
Manager only: Only the recipient's manager will be able to see the feedback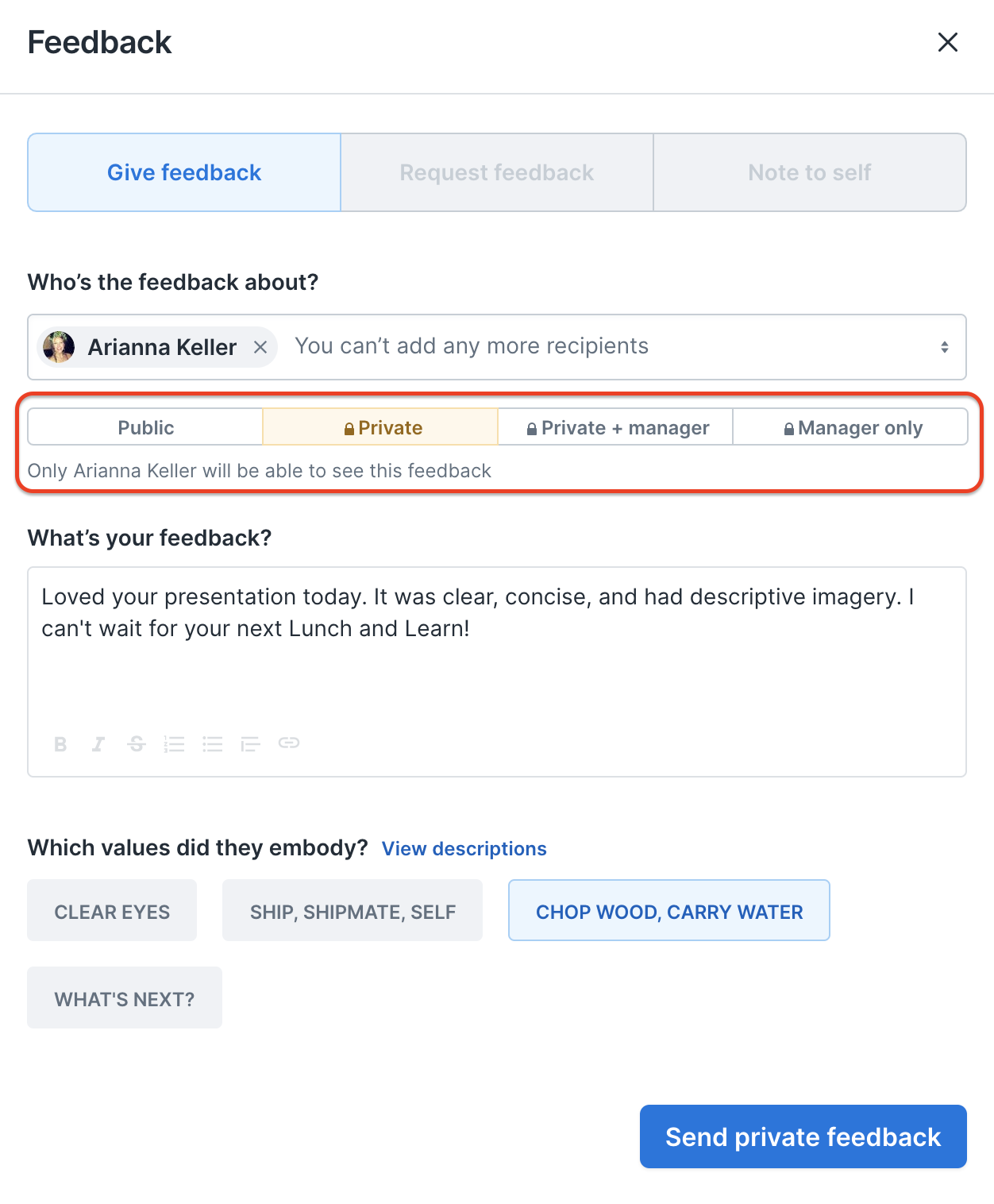 Recipient view
Once your feedback has been submitted, the recipient and/or their manager will receive an email notification letting them know. The receiver will be able to view the visibility of the feedback within Lattice.

For more information on where to view feedback, read How to View Feedback for Your Direct Reports.