How to turn on and off Updates for employees as an administrator in bulk or on an individual basis
As an Admin, you have the ability to enable/disable the Updates feature for specific employees. To do this, follow the steps below!
Before you start
If the individual does not have a manager, in the case of a CEO, they will only be able to post public Updates.
Turning on Updates for individuals
Step 1: Click on the Admin icon from the Discovery Navigation bar and navigate to Updates.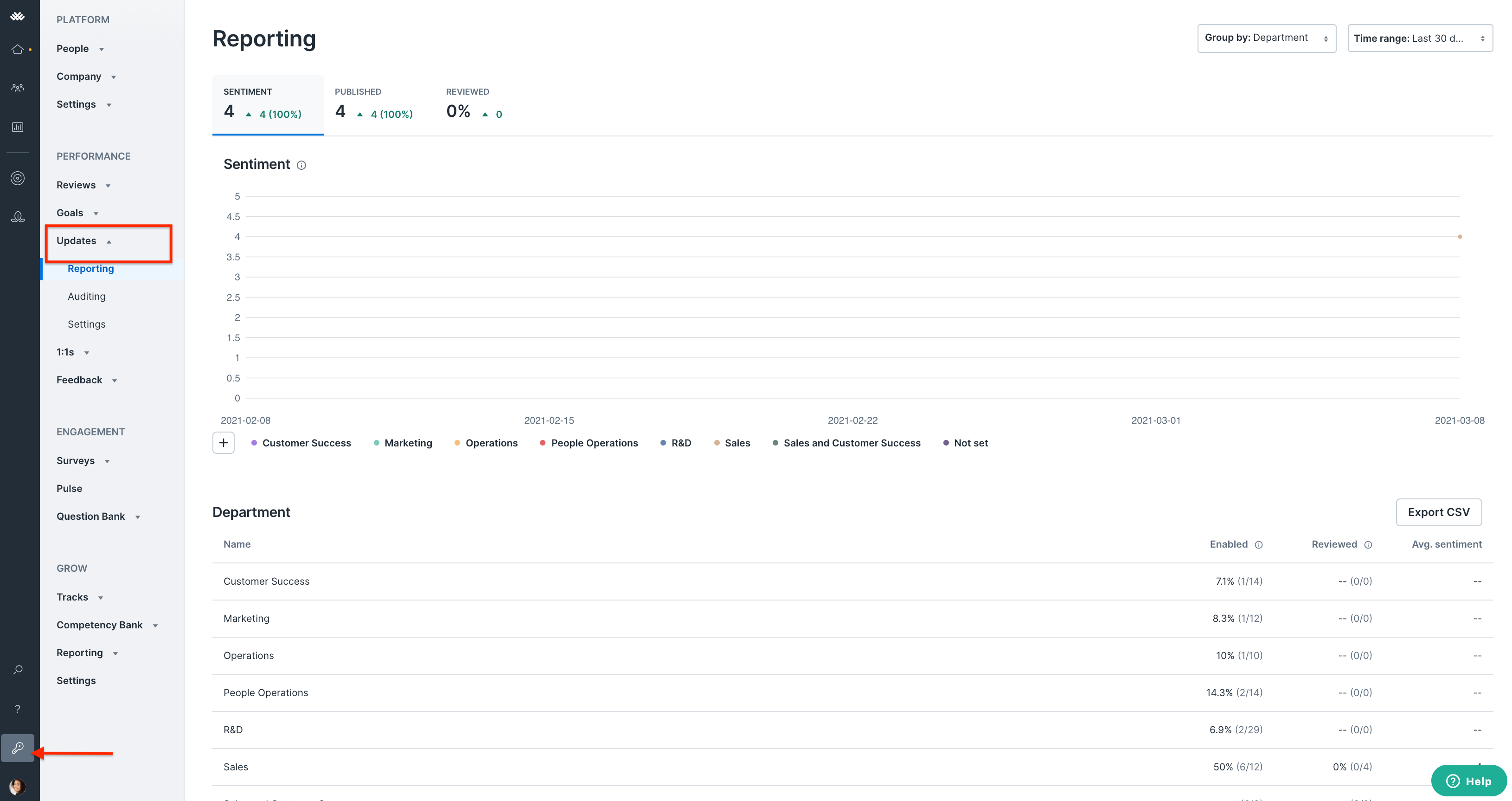 Step 2: Select "Auditing" under Updates.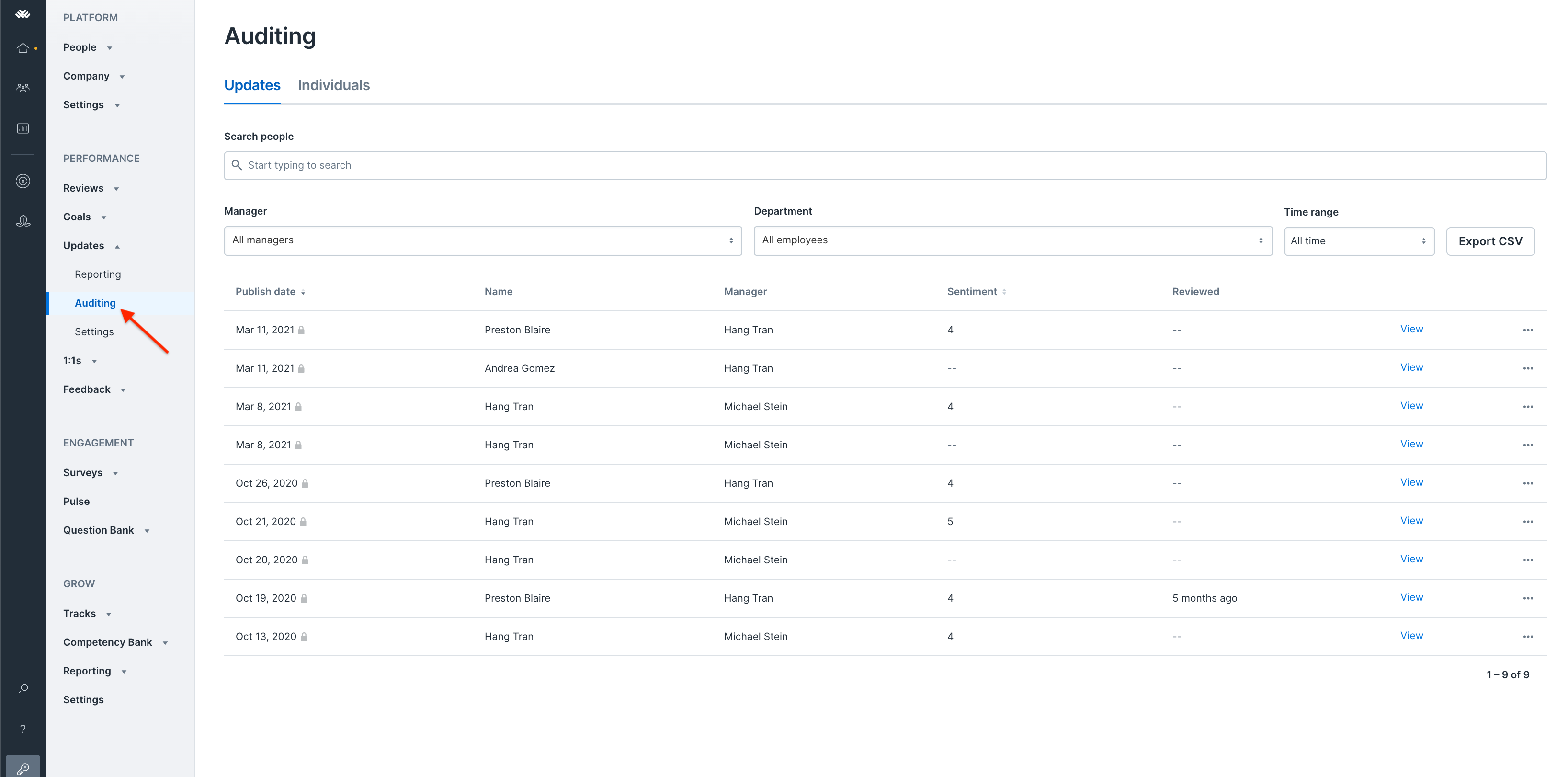 Step 3: Select "Individuals" next to "Updates."
Step 4: Select "Turn on for all" to activate Updates for all Updates-enabled employees with managers.
Note, you can also select to filter this list and click "Turn on for all" for only the filtered individuals.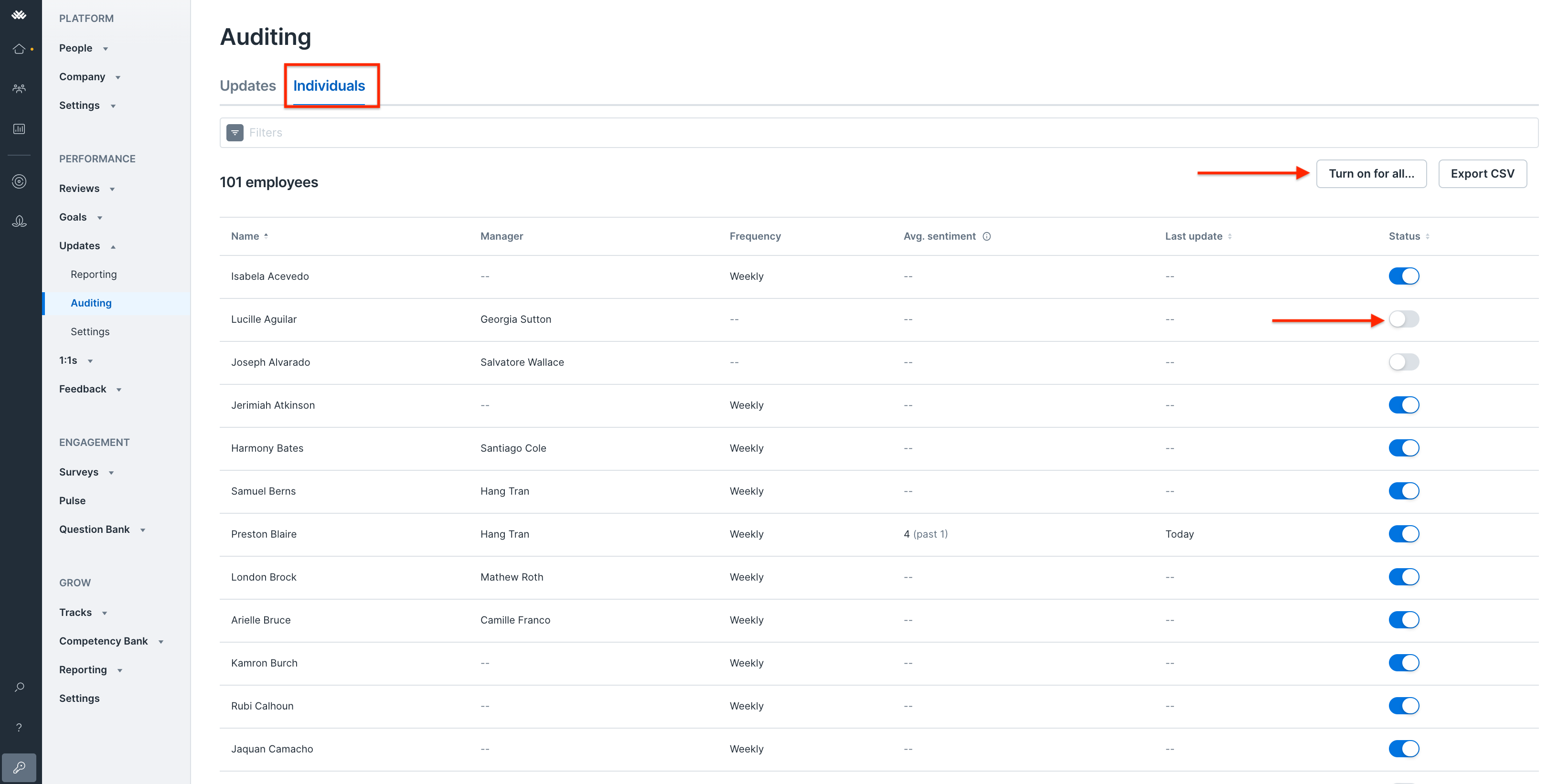 To enable this feature without filtering, or turning on for all, toggle on the status for specific employees.
If you change an employee's manager, their Update status will be toggled off. This is because the system recognizes this as a new change, and the new manager will need to adjust the settings for that direct report.
Note: Managers and direct reports are not notified when turning on Updates from the Auditing tab.