What happens when you request External Feedback
If an Admin has enabled External Feedback, you will have the ability to request feedback in Lattice from clients, partners, and associates outside of your organization. Do note, managers will automatically be able to request feedback for their reports. Still, admins will need to enable employees to use the external feedback functionality and can set this up in their Feedback settings. This functionality is typically helpful if your direct report is collaborating with an individual outside of Lattice, and you would like to receive some feedback as to how they are performing.
To Request External Feedback
Step 1: Navigate to the "Give Feedback" button underneath your profile card.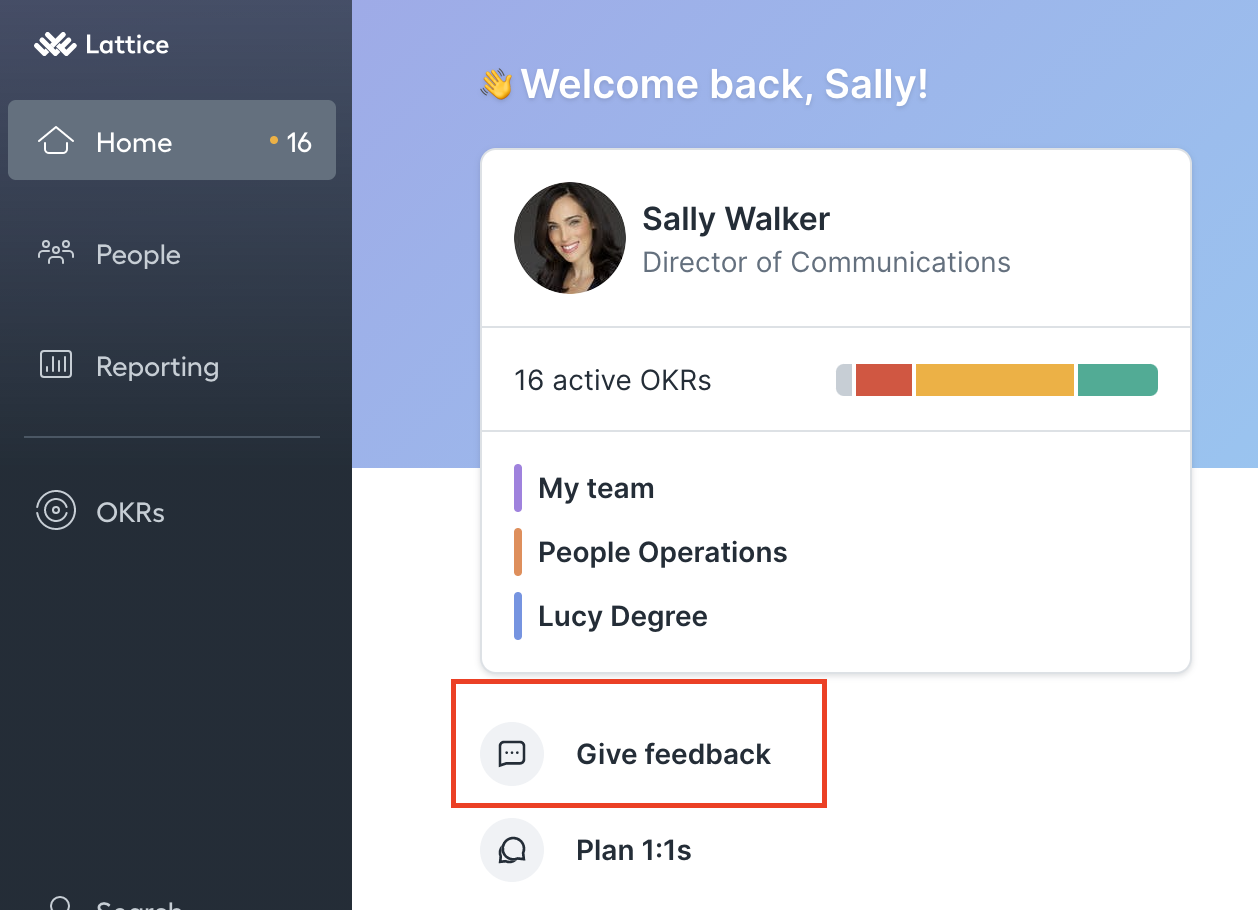 Step 2: Toggle over to the "Request feedback" tab.
Step 3: Under "Who do you want to ask for feedback?" type the email address of the person you want feedback from.
Please note: Users can choose either "Manager Only" or "Private + Manager" visibility for external feedback.
Step 4: COPY the private link given and SEND it to the person you would like to give external feedback.
This link will take them to a page similar to that shown below, where they can then submit feedback:
Employees Requesting External Feedback for Themselves
Admins can also turn on functionality within their Feedback settings to allow employees to request their own external feedback for themselves. To do this, simply navigate to your Feedback Settings tab in your admin panel, and select the check box under "External Feedback."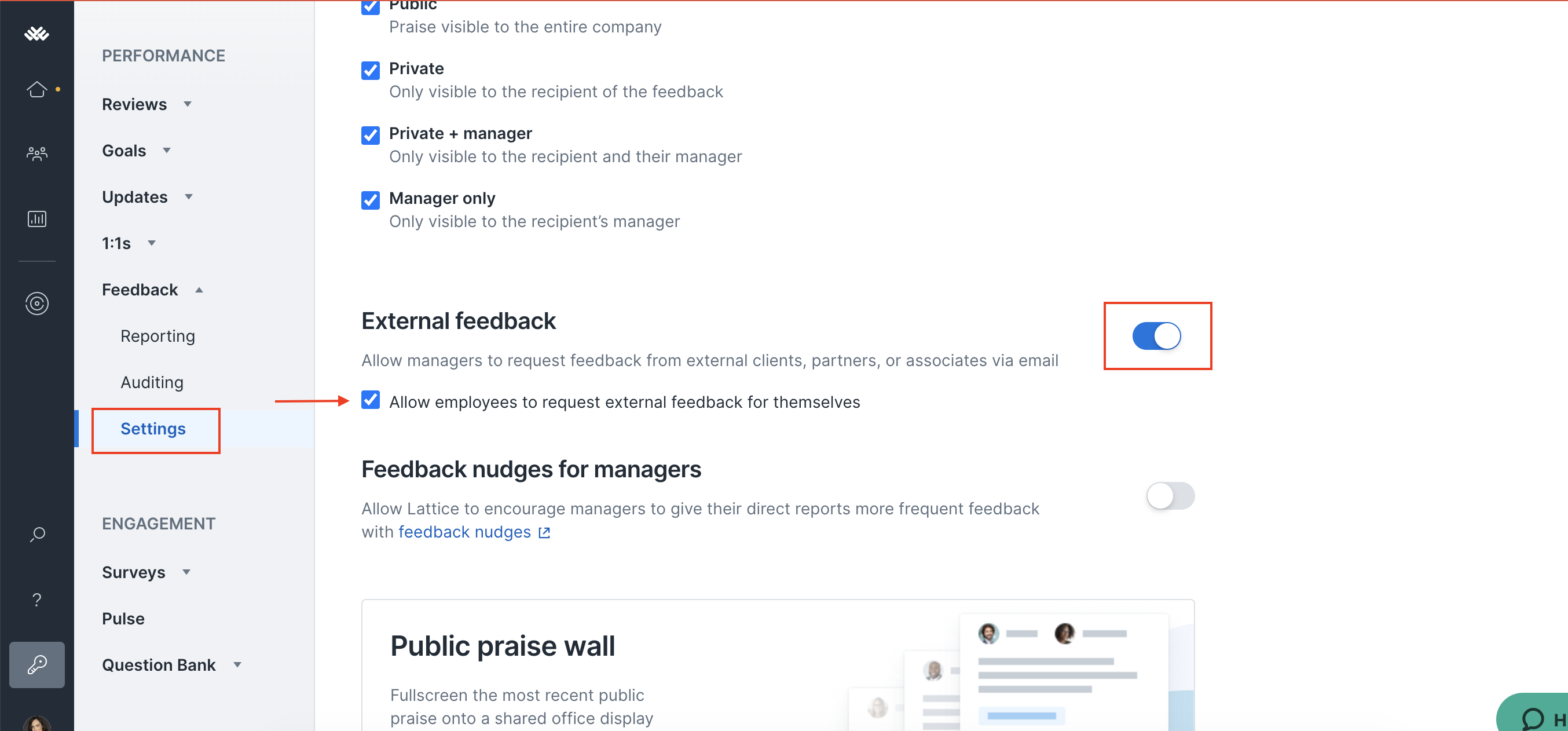 Once you have enabled this functionality, employees will be able to use the feedback module to request external feedback for themselves by inputting an email address and selecting themselves in the "Who is the feedback about?" field.
After External Feedback Has Been Given
The manager of the recipient can view external feedback by going to the "My Team" page, where they will be able to toggle into the "Feedback" tab and see all feedback (external and internal) for their team.

One of the best uses for external feedback is in review cycles! When filling out your manager template or summary, you can view all feedback given to your direct report and take that information into account from your unique context panels that appear in the review cycle.