How to view tracks at your company
If published tracks are enabled for all employees to view, employees will be able to view all tracks from the "Grow" page.
Viewing Tracks
Step 1: Navigate to the Grow page on your discovery navigation bar, and click the "Grow" icon.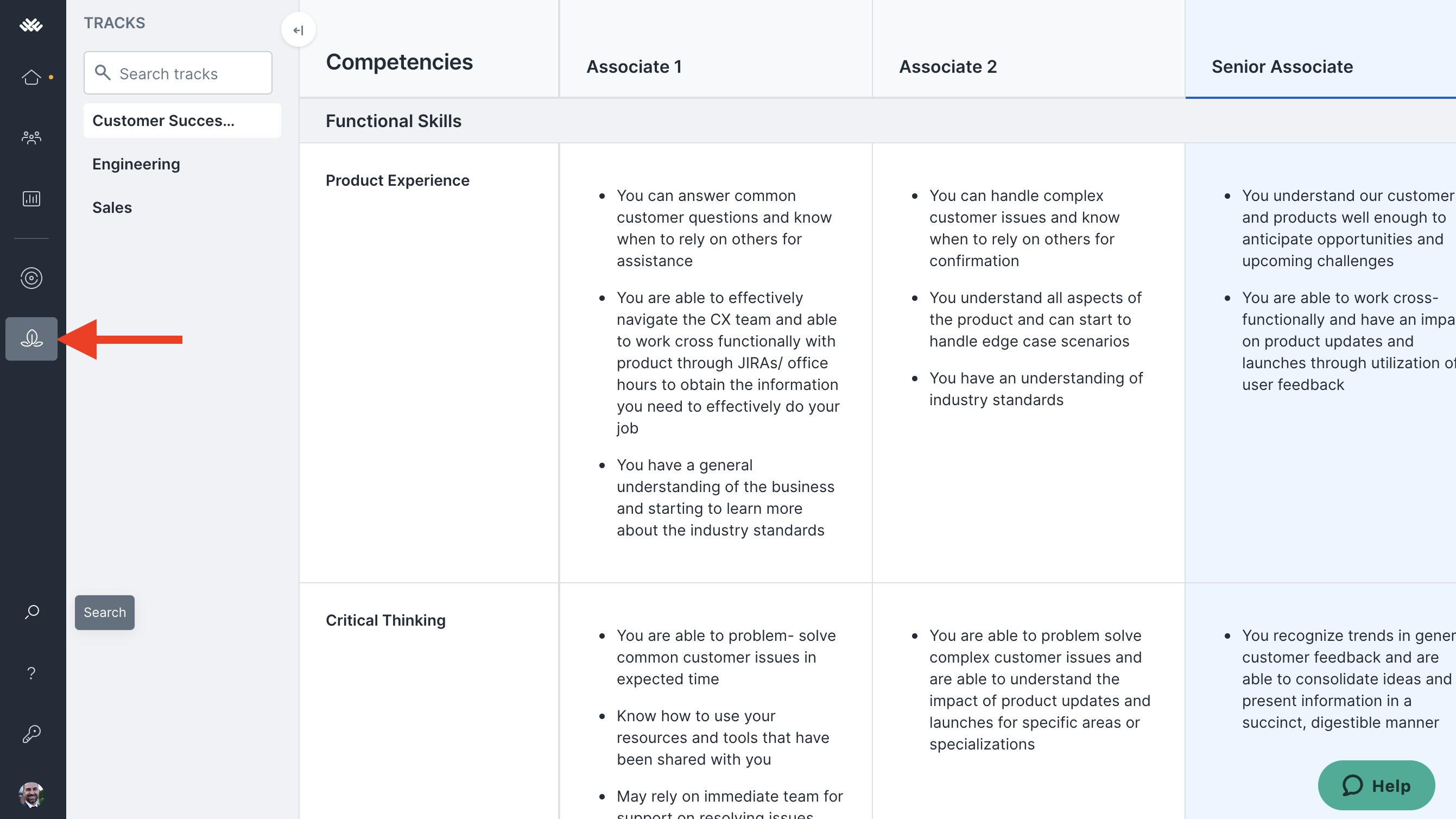 Here you will see all the published tracks within the company. You can search for a specific track or scroll down to view all other tracks.
In this view, you are also able to see the Competencies and Levels for each track.